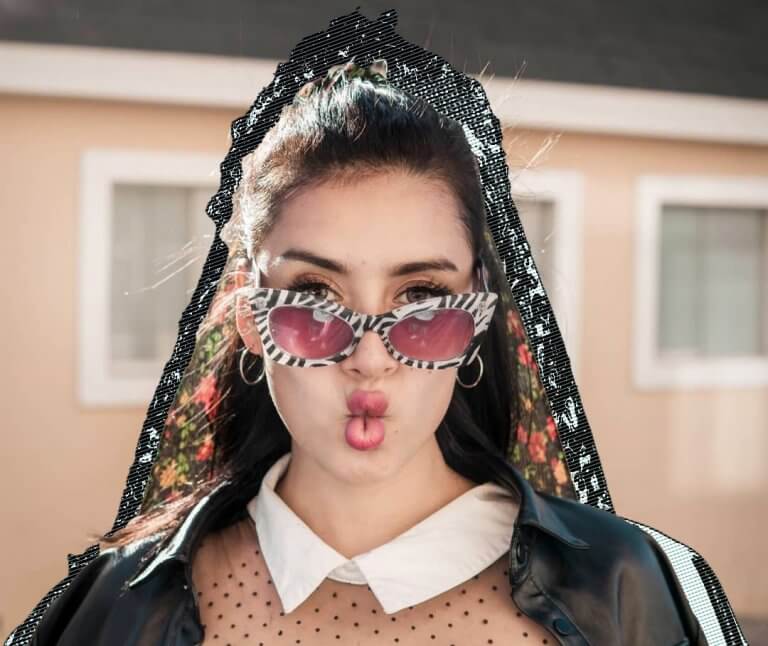 How to Subtly Flirt
Subtle flirting is when you're not making it obvious that you're trying to get their attention and make them attracted or interested in you. This flirting style requires fewer words and more action, so it can be perfect for someone who may be shyer or not as confident as others. Below, you'll learn more about why it's a good idea to subtly flirt with him and how to subtly flirt like a pro.
Why You Should Subtly Flirt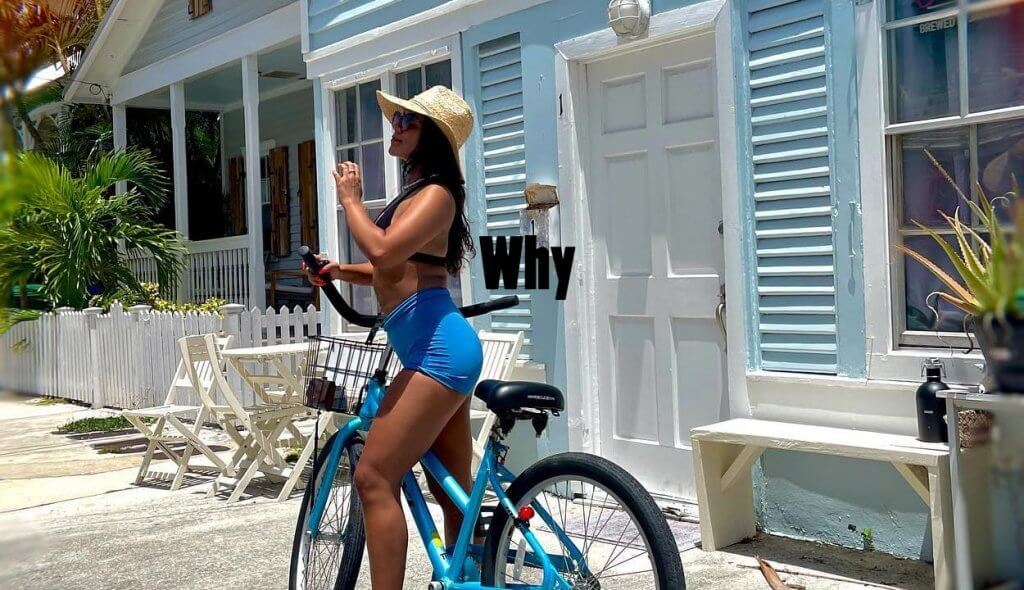 Subtly flirting is a good idea if you're unsure if you want to be flirting with the guy you like or if you don't know whether or not you should be flirting with him. Here are some more reasons why you should subtly flirt.
To keep a strong front.
You might think that if you start to flirt with him, he might not take you as seriously as he once did, or he may lose respect for you because he may interpret your flirting as like you're trying to get closer. In cases like these, it's a good idea to subtly flirt so you can keep a strong front but still put it out there that you could be interested in him.
To avoid ruining friendships.
Maybe you've been friends with this person for a long time, and you have feelings for them, but you're not sure if they have feelings for you too, so you don't want to risk ruining the friendship by flirting with him. It would be a great idea to subtly flirt with him to get a feel for where his mind is at and see if he notices that you may be flirting with him and flirts back, or if he doesn't notice or chooses to ignore it.
To figure out the outcome.
If you don't want to put all your eggs in one basket, subtly flirting with someone is the way to go. This will allow you to analyze the situation as you go and be one step ahead throughout the flirting process.
How to Subtly Flirt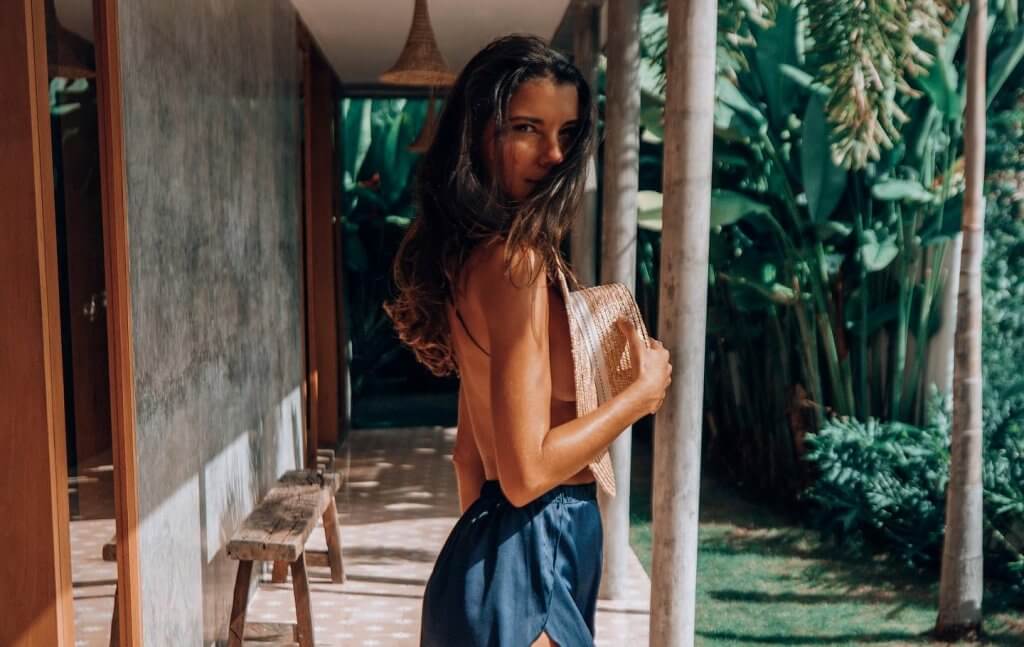 Stare at him
Making eye contact is a great way to let someone know they have your attention. There are many different ways you can stare at someone, and when you're trying to subtly flirt with someone with the way you stare at them, you should make sure it's coming off the right way. Avoid glaring at him, looking angry, or staring for too long, when you're trying to use this as a way to flirt with him.
Instead, make sure you are smiling, and try things like subtly batting your eyelashes at him as well. It's important to be conscious of what you look like when you're trying to do this, so consider practicing in a mirror before putting it to the test on a guy.
Talk smoothly to him
Talking smoothly to a guy can take practice, so don't be ashamed if you're practicing this alongside the flirty stare you want to give him. Be confident and channel your inner chat line operator to subtly flirt with him with your words. Confidence is important when doing this because you want to avoid sounding doubtful or unsure about what you're saying.
Physical contact
Try to find an opportunity to have innocent physical interaction with him. You could accidentally bump into him or be a little more touchy than you usually would be. Find a way to get closer to him, or put your hand on his arm while talking to him.
Leave things up for interpretation
Don't define everything you do or explain everything you say. Confuse him a little bit by saying something that he could interpret in a few different ways. Let him get creative with what he thinks you were trying to say, and leave it up for interpretation. This will make him think about the possibility of you thinking you may be more than friends, which will have him considering it as well.
Body language
Body language is extremely important when trying to subtly flirt with someone. You want to make sure to avoid doing things that make you seem closed off, such as having your arms crossed, not facing them, or fidgeting around too much. That kind of body language will make him think you're not interested in him or in what he has to say. Instead, make sure you have relaxed body language and that you lean towards him when interacting with him.
Give subtle compliments
To subtly flirt, you can give the guy you're interested in subtle compliments. Try complimenting something that he's wearing or something you notice about him. Complimenting him lets him know that you like something about him and that you noticed that specific thing about him too. If he's also interested in you, you may notice him repeating what you complimented him on the next time you see each other.
For example, if you tell him he looks great in blue, the next time you get together, he'll likely be wearing blue because he remembered how much you like it on him. This is a way for him to subtly flirt back, and it will let you know that he was paying attention to what you told him.
Interact with them on social media
You can interact with him on social media in a few different ways. If you hang out with him, post a casual story and tag him. He doesn't necessarily have to appear in it, and it could be a photo of where you're at or what you're eating. This lets him know that you're not afraid to share that you're spending time with him and that you want other people to know that you are too.
He may surprise you and repost it, letting his followers and friends know he's hanging out with you too. Another way to subtly flirt with him by interacting with him on social media is to like or comment on his posts. You want to avoid commenting on every single post because you're trying to be subtle about it, so just be cautious.
You can take advantage of the comment section and play around with how creative you get with the comments you leave on his posts.
Use emojis when texting him
Emojis are a really easy way to express yourself or what you're feeling without having to say too much. When you use emojis, they make the conversation light and fun and can make any part of the conversation flirty. Add a winky face, and you can almost immediately make any text seem flirtier than it was before you added the winky face.
Remember things they have shared with you
This shows them that you were listening to them and paying attention to what they said to you. Not only that, but you also cared enough about what they shared with you that you did your best to remember that detail about them. This is a great way to subtly flirt with them more sentimentally. It will mean a lot to them and show how interested you are if you remember things they shared with you, even when they're little, seemingly insignificant things.
Give them casual gifts
A casual gift is something you saw that made you think of them or that you remember them telling you they like, so you figure why not get it for them. Usually, it won't be something you spend a ton of money on because it's more of a 'just because' gift, and overdoing it would send the wrong message, and it wouldn't be considered subtle flirting anymore.
Tease them
Joke around with them, don't take everything so seriously and allow teasing between the two of you. Remember, there is a fine line between teasing and being rude or mean, so don't go overboard with your teasing, so he doesn't take it the wrong way. Make sure you're always laughing together about the things you choose to tease him about and that it's not you laughing at him.
Don't overdo it
When you like someone, and you're trying to subtly flirt with them, it can be very easy to overdo it because you got too excited or things were going too well. If you do that, you won't be subtly flirting anymore, and being able to subtly flirt is the whole point. So as much as you may like this person, try to keep your cool and don't overdo it.
There are many ways you can subtly flirt with someone, with your body language, teasing them and more. Remember, this is really good to do in the beginning when you're first getting to know someone or when you're not really sure how much you like them, but don't overdo it.
If you want to keep it subtle, take it easy, and don't do all the abovementioned things in one day. When you are sure about dating them or have been subtly flirting with them for a while, take it up a notch with some more obvious flirting.