Home Blog Space in a Relationship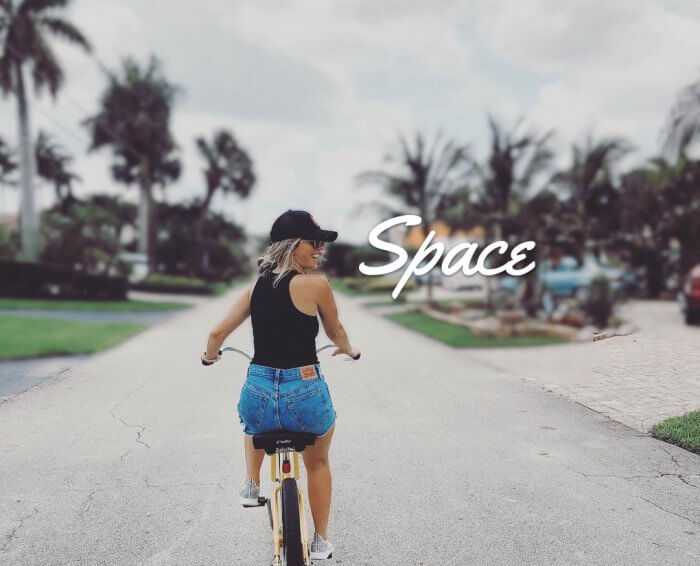 Space in a relationship is extremely important. Although it's okay to love spending time with your partner, you also need to do things on your own and have time to yourself. Depending on your situation, this may be easy or hard, but there are several tips and tricks you can try as you see fit to improve your relationship and give your partner the space they should have.
How to Give Someone Space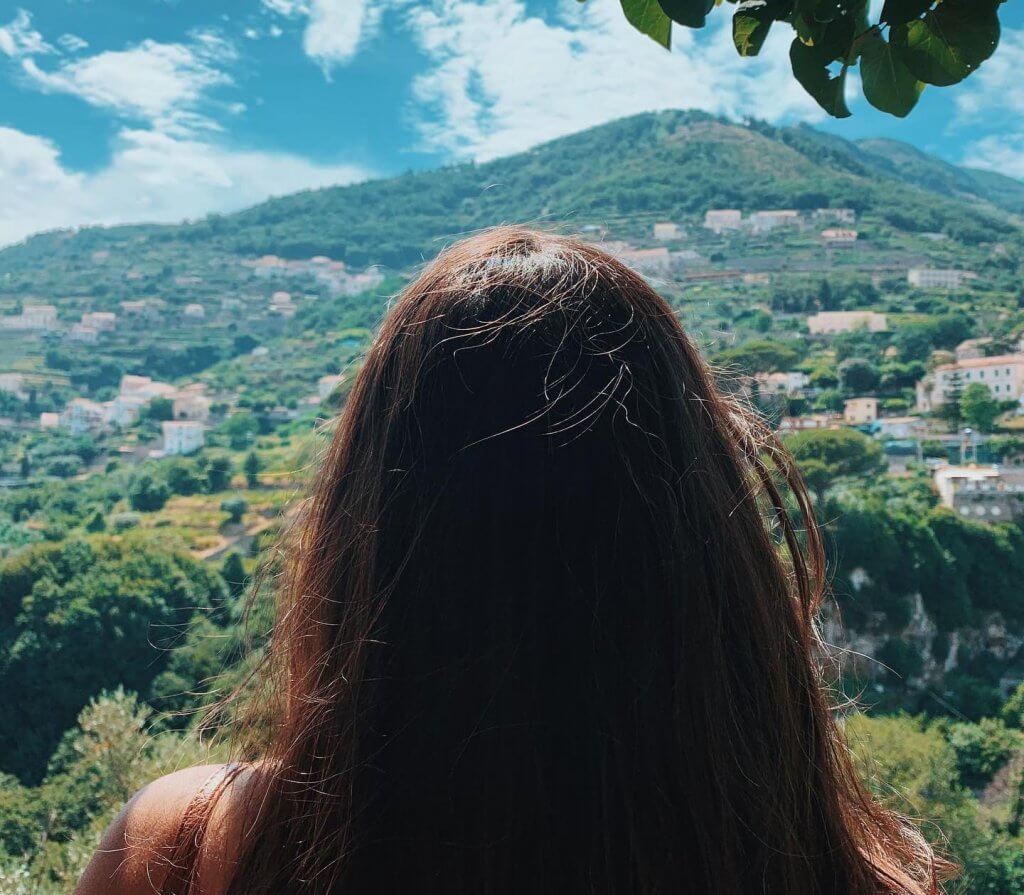 Here are five tips you should try so that you can successfully give your partner some space.
Avoid talking to him constantly.
Although you may like talking to him all day, you need to respect that he may have other things going on, so he's not going to be able to answer all of the time, and that's okay. It's alright to text him throughout the day, but do it without being pushy to get a reply, and only when you truly have time to text him, without having to drop what you're doing. A conversation should occur naturally.
Do things without them.
Your first thought might always be to invite them with you everywhere, but it's okay to do some things without him. You need to make an effort to do some activities without him, so you don't become dependent upon his presence. Try small things, like running errands by yourself or going to the gym.
Hang out with your friends without him.
When you're in a relationship, it's common to share friends or go together to group activities, however, you must get to spend time with your friends without him. You don't want to be the friend that is always bringing her boyfriend everywhere, even when it's supposed to be just the girls hanging out. Remember, it's just a few hours that you will be apart, but those hours although they don't seem like a lot of time, can make a big difference in your relationship.
Find hobbies.
Giving your partner space means you'll have more solo time on your hands, and you're going to have to find something to keep you occupied. Take advantage of this time to try new things and discover new hobbies, and you may even discover a hidden passion you didn't know you had.
Set aside specific time for each other.
If you struggle to give your partner space, setting aside specific time for you to spend together can be very helpful. It allows you to look forward to something and will help you organize your time before then better. As long as you are keeping busy, it won't seem so challenging to give him space, and soon enough, you will have gotten used to it, and you'll be able to appreciate that space more.
How Long Should I Give Him Space For
Each situation is unique, and there isn't a set amount of time that you should give someone space for, however, here are some guidelines you can use when you're trying to figure out how much time you need to give them space for.
If it's after a fight.
The magnitude of the fight is also a factor you need to take into consideration when you are deciding how much time is the right amount of time. If it's a small fight, give them space long enough for them to cool off, this will likely be no more than an hour, maybe two. If it's a bigger fight, give them space for a few hours at least, perhaps even allow the rest of the day to go by and check in on them at night, or the following morning.
If it's a really big fight, you're going to want to give them space for a day or two so they can process their feelings and re-address the issue with a clear mind. Remember, when giving space due to a fight, it's a good idea to let them know that you are going to give them some space, so they don't make assumptions or get the wrong idea.
If it's space you need to give daily.
If you've noticed that you need to give your partner space simply because it's something you don't do, and you think you could benefit from it, there are a few things you can try. You could set an amount of time that you're each going to use to focus on your own things without being together, or perhaps you can pick up a new hobby, or learn something new without your partner.
If it's because you spend too much time together.
When you're spending too much time together, and it's starting to affect your relationship negatively, you need to make sure there are days you don't see each other. It's not always good for couples to see each other every single day. You must remember you are your own people and can do things separately too.
Benefits of Giving Space in a Relationship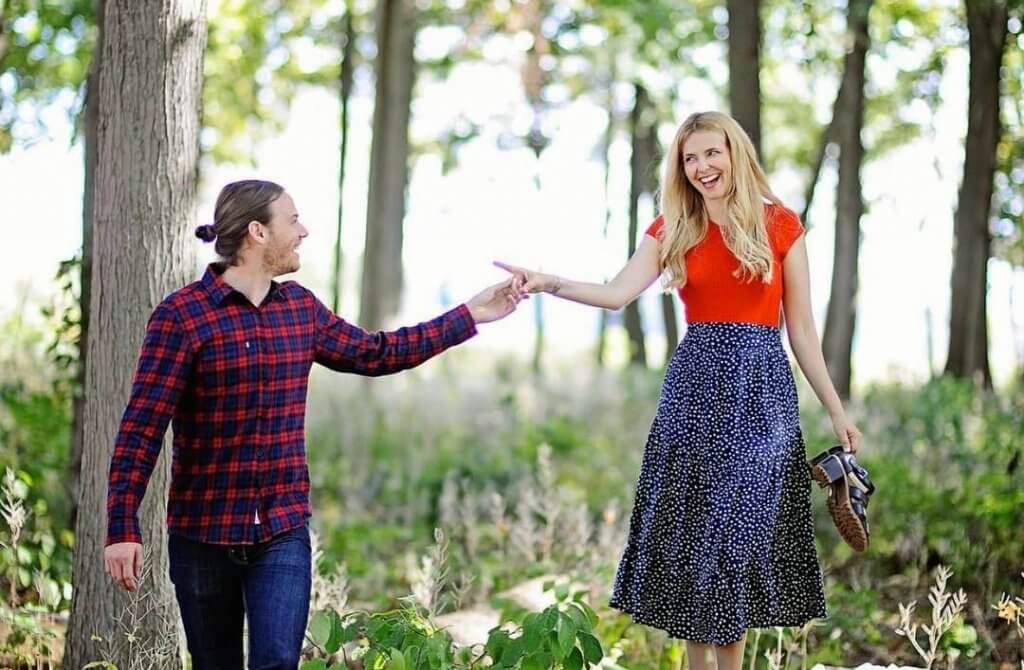 Although it may seem like something difficult to do at times, there are great benefits that come with giving space in a relationship.
You will have more time.
Instead of viewing it as spending less time with your partner, look at it as having more time to do whatever you want. There is always something that you want to do that he's not so thrilled about doing with you and vice versa. This is a great opportunity to do those things without having to drag the other along with you.
It will improve the relationship.
Giving each other space will improve the relationship because there will be less arguing, and you will value each other and the time you spend together more than you once did.
Allows you to build a healthier connection.
Space in a relationship allows you to build a healthier connection with your partner because it forces you to build trust when you are spending time doing your own thing and respect toward the other person, allowing them to have time to do what they want without you.
Signs You Need to Give Him Space
The following are signs you should look out for if you need help deciding whether or not you need to give him space.
You notice him getting cranky. Sometimes, crankiness and impatience can be a sign that you need to be giving each other space. He is likely getting cranky because he doesn't realize he needs space, so be understanding of this.
He argues with you for no reason. If he's picking fights with you and there is truly no reason to be arguing, he likely needs space. If he can't ask for it himself, and it's manifesting in this way, you need to be the one to suggest giving each other space and see how that helps the situation.
He never shares his opinion. You may notice him becoming more closed off and not wanting to share his opinion as much as he once did. This is a sign that he feels he has to keep things to himself because he doesn't have any time to himself. He wants things that are only his, causing him to share his opinion less.
He only likes what you like. This is a sign that he needs space because he doesn't have his own preferences because he's adopted all of yours as his own. This means that he is not really his own person anymore, which could impact him negatively in other aspects outside of your relationship as well.
His body language isn't as open. If he's becoming more closed off, similar to if he doesn't share his opinion with you anymore, it's probably because he needs space and is subconsciously asking for it by having more closed-off body language.
He has codependent traits. This is a huge sign that he needs space because he needs you around to function, which is not good. If he can only be productive with you, is he really a productive person? Life doesn't always allow you to do everything together, and this will only set him up for failure in situations where he can't do something with you.
He's changed his schedule. If he changes his schedule on purpose so you can't do as many things together, it's his way of saying he needs some space. If you notice this, you could ask him about it to find out how you can give him space and compromise.
Something feels off between you two. If things aren't feeling the same, or perhaps they're getting a bit rocky, it might be as simple as giving each other space.
He hides where he's going. This one also goes along with being more closed off in his body language and what he shares. If he's hiding things, it's likely because he just doesn't want you knowing absolutely everything.
He keeps canceling plans. This means that he doesn't want to see you because he wants space, but he doesn't know how to ask you for space, so instead, he starts canceling plans with you. This is not a good way to show you need space, but you should still try to talk to him about it because, for some reason, he is struggling to let you know he needs space.
He isn't texting you as frequently. Less communication can easily be a sign that he needs some space. Space isn't just physical space, and you also need to give your partner space when messaging or talking on the phone to each other.
How Much Space Is Too Much Space?
While giving your partner space, don't overdo it and accidentally distance yourself. Keep the following in mind to avoid giving them too much space.
Don't stop communicating. Giving space is not a synonym for stopping communication altogether. It just means that you need to communicate in a different way. Perhaps you need to set aside time at the end of each day to fill each other in on what went on that day, without constantly talking all day.
Still spend some time together. Although you are trying to spend some time apart, don't be too extreme, and make sure you're still spending some time together. It's all about finding balance.
Don't distance yourself. It's very important that you establish space without distancing yourself. If you distance yourself, you put your relationship in great danger, so make sure you give each other space without completely eliminating quality time.
In conclusion, space in a relationship is very important. People often value quantity over quality when it comes to how much time they spend with their partner, and it should be the other way around. As long as you are spending quality time together, it shouldn't matter so much if it happens daily or a few times a week.
Also, remember that it's very important to allow space within your communication, and not just when it comes to time you spend together. With all the tips mentioned above, you will be a master at giving your partner space in no time.
Our Chat Lines
Chat anonymously with local callers in the U.S and Canada
The Best Phone Chat Experience
Chat with local singles anonymously!
More free trials here