Apply as a Phone Sex Operator
Phonesexchat.com is looking for phone actors and actresses who are willing to work as phone sex operators. Applicants must be willing to work professionally from home and on flexible hours, and open to new ideas, various sexual kinks, fetishes and bizarre sexual practices.
There are part-time and full-time positions available.
If you're interested to apply as a phone sex operator, send in your application and contact details on the following email addresses;
careers@phonesexchat.com
applications@phonesexchat.com
The Application Process
We conduct the interview and initial screening via Skype which is followed by an audition. Once you passed the interview and screening, a new set of instructions will be given in preparation for your audition.
The audition has two parts; role-playing and on-the-spot conversation. Male and female applicants must be prepared to perform and speak with the evaluator who will present the script and the scenario.
It should be noted that the script is given in advance to applicants who passed the initial screening to provide enough time to practice. The second part of the audition is done on the spot based on a given scenario.
Pre-Service Orientation and Launching
After the audition, the male and female applicants who successfully passed both parts will have their pre-service orientation wherein issues such as schedule, salary, incentives, and promotions will be discussed.
Requirements such as identification, payment details, and a non-disclosure agreement must likewise be completed.
And finally, within 2 days following the completion of all requirements, you will officially be launched as a phone sex operator.
At this point, you can readily open your own time slots, get bookings, and receive calls anytime. For newly-launched phone sex operators, it's important to open as many peak slots as you can to maximize your earnings and expedite your promotion. You will be informed about the peak slots during your pre-service orientation.
Requirements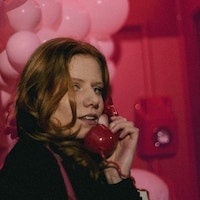 Here are reminders prior to sending in your application as phone sex operator;
1. The interview process is just like any other typical job interview.
2. Only legal-aged applicants will be entertained.
3. There are no age limits as long as you sound sexy and engaging on the phone.
4. The auditions are done in a professional manner so don't feel intimidated.
5. Male and female positions are available as well as part-time and full-time positions.
6. Prepare a private work space that's conducive for adult phone conversations.
7. Expect a lot of role-playing and exploration of various sexual practices.