Home Blog Signs That He Is Flirting With You
Signs That He Is Flirting With You
As women, we might encounter situations where we don't know when a friend or a person we just met is flirting with us or if they are simply being nice to us. This makes us question if they're really interested in us and flirting or if they're just being friendly, and that can feel very frustrating, especially if you're really interested in them and have high hopes that they're interested in you as well.
Although it can be difficult to tell the two apart, some things will help you know for sure. Look out for these 19 signs to decipher if he's really flirting with you.
Signs that he is flirting with you
1. Your friends notice.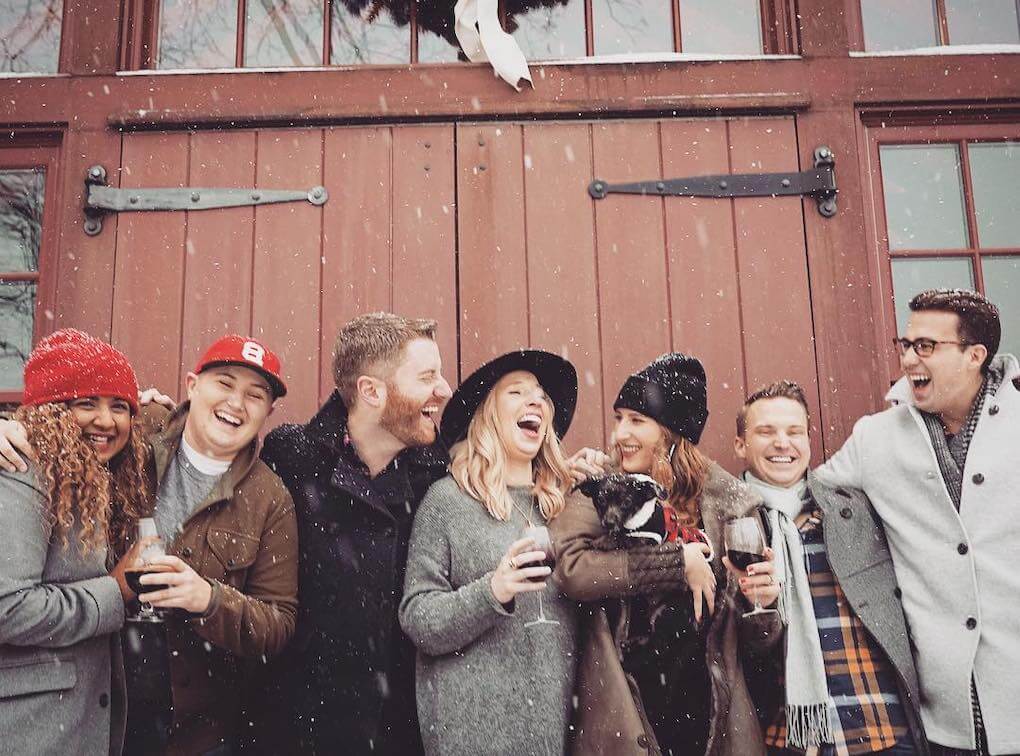 If your friends point out that he is flirting with you without asking them what they think about him, then he's probably flirting with you. Your friends are likely to be very observant about these things and might even be able to notice if he is flirting with you before you do.
2. He's constantly texting you.
Most guys aren't great texters or have other things going on, and they simply can't be on their phones constantly. If he's texting you back frequently and quickly, you can be certain he is flirting with you. He's definitely making an effort to maintain communication with you.
3. He wants to see you at any time any day.
If he wants to see you even after he's had a long day at work or stressful things happen throughout his day, he's definitely interested in you, and he's totally flirting with you. Many people have a lot going on, especially on weekdays, so this is a good sign to look for to know if he's flirting with you. You'll probably notice him making excuses in order to see you, no matter what time or day it is.
4. He wants your attention.
He'll do anything he possibly can to get your attention, no matter how goofy that may require him to be. Even if he doesn't have anything new to tell you or something interesting that will get your attention, he'll come up with something that might not even be true, just to get your attention.
5. He's always presentable for you.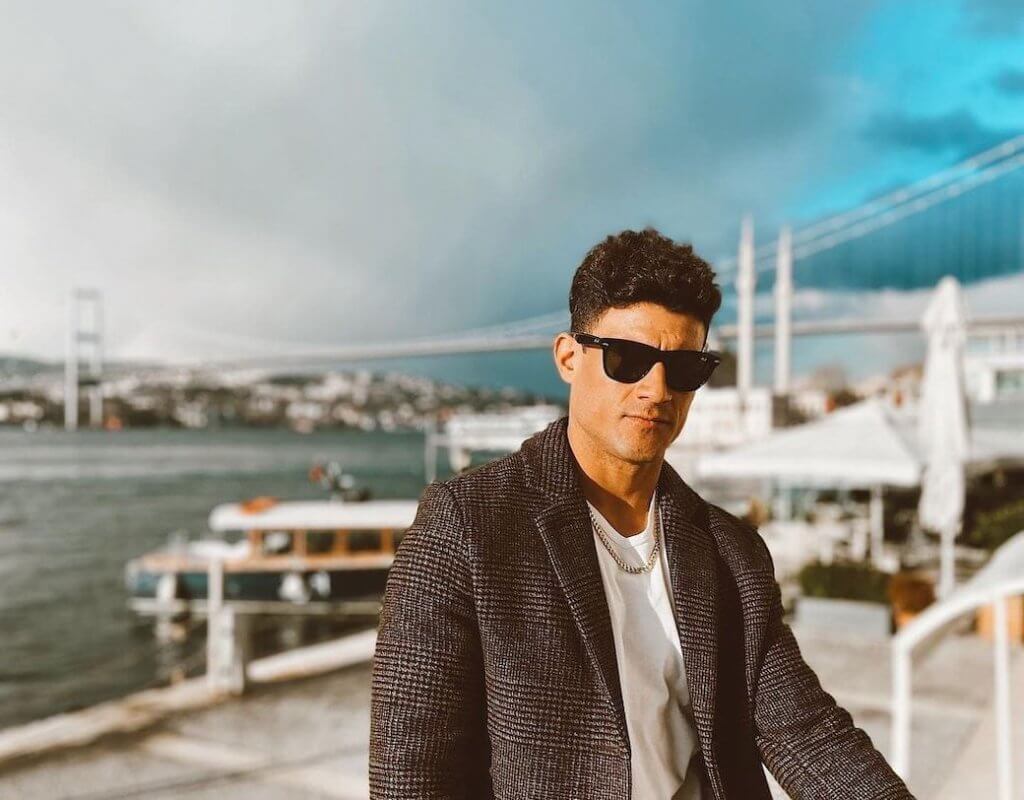 If he's making the extra effort to look more presentable when he sees you, it could potentially mean that he wants you to notice how good looking he is. You'll be able to observe him dressing up more and shaving, all in an effort to impress you.
6. He agrees with you on anything.
He might be the most stubborn person, but if he wants to flirt with you, he'll agree with you on anything, even on controversial topics or things that most people would have a different opinion about. He will always agree with you.
7. He likes everything on your social media.
If he likes everything you post on your social media, he's definitely interested in you and is probably flirting with you. You may notice him liking your posts, commenting on your pictures, and replying to anything you post.
8. He does anything you want.
Even when you have crazy ideas, he'll be down to do them all because he's looking to flirt with you whenever he can. He's willing to do anything you want, even if it's not always something he's interested in doing, or if he's tired after a long day and would rather do something else.
9. He wants to impress you.
He cares what you think of him, and he wants to impress you any time he can. He wants you to think very highly of him and the things he does because he's flirting with you. He'll go out of his way to do whatever he's doing to the best of his abilities to ensure he'll be able to impress you.
10. He gives you lots of compliments.
He's noticing all the things he likes about you, and he wants you to know he notices, so he compliments you as much as possible. He might tell you he likes how you look that day or compliment you on something you did well. Whatever the case may be, if he's putting effort into making sure you know these things, he is flirting with you.
11. He notices little things about you.
Let's face it, most guys aren't very detail-oriented. They likely won't notice if you did something special with your hair, or did your makeup differently, even when you did those things to look nicer for them, so if he notices those little changes, it's a good sign. Aside from little things about your appearance, you might notice him noticing certain things you like and dislike and remembering them for future reference.
12. There is playful physical touch.
You'll probably notice him trying to incorporate some kind of physical touch just because, especially playful physical touch. He might play with your hair or try to rest his hand on your hand or be in contact with you physically one way or another. This is because he wants to be close with you and let you know he's into you through his touches. This is very flirty behavior.
13. He makes time for you.
Even if he has a super busy life due to activities or how demanding his job may be, if he's flirting with you, he's going to make time for you whenever he can. Whenever he can squeeze some one-on-one time in, he'll be doing it. He'll always find a way to make it happen so he can see you or talk to you.
14. He wants to make you laugh.
He's always trying his hardest to make you laugh by telling you jokes or sweet things to make you smile. Even when he's being flirty, he'll do it in a silly way, just to make sure you're laughing.
15. He wants to spend time just with you.
Making time for you is one thing, but truly wanting to spend quality time with you is another. If he really wants to spend time with you, you shouldn't doubt that he is flirting with you and is very interested in pursuing something with you.
16. He laughs at your jokes.
He wants you to know that he thinks you're funny and that he finds your jokes amusing. If he's flirting with you, he might even laugh at your jokes when he doesn't find them funny too, just to be supportive and make you feel good.
17. He gets nervous when he is with you.
You might notice him getting nervous or that he might be acting slightly strange because he feels a little nervous around you. If your presence makes him feel this way, it's likely he has been flirting with you and is interested in you. Some signs to look out for to determine if he is nervous around you are: fidgeting with his hands or an object nearby, he might be slightly distracted because when he focuses on you he gets flustered, or he might have a hard time making direct eye contact with you.
18. He acts weird if he notices you talking to another guy.
This is a huge indicator that he's flirting with you. He definitely will not want to share you with anyone else and will be instantly uncomfortable if he notices another male presence in your life just as important as his.
19. He brings you gifts.
Some guys show their interest and flirt with you by bringing you little gifts or doing kind things. He might bring you flowers or your favorite candy, or take you out to dinner at your favorite restaurant.
Hot tip:
If you're interested in the guy flirting with you, make sure to reciprocate any of these signs to show them that you like them too. It can be difficult to put yourself out there and be flirty with them as well, but you know how it feels to ask yourself, 'Is he flirting with me?' so save him the trouble and use these signs to your advantage to show him your flirty side as well.
If you're not interested in him, don't worry, just avoid doing any of the points mentioned above in this article, so he doesn't get the wrong impression. He'll likely take some distance when he gets the hint that you're not interested.
Ending note
Any of these signs will be great indicators that he really is flirting with you. The most obvious one might be if your friends notice he's flirting with you without you having to ask them. If others notice this, it's clear that he's flirting with you, and he probably wants it to be known that he is too.
The other two that are good signs to look out for to know for sure are if he compliments you a lot because he's noticing things he likes about you, and if he makes time to see, talk or text you because that indicates he can't stop talking or thinking about you.
Our Chat Lines
Chat anonymously with local callers in the U.S and Canada
The Best Phone Chat Experience
Chat with local singles anonymously!
More free trials here