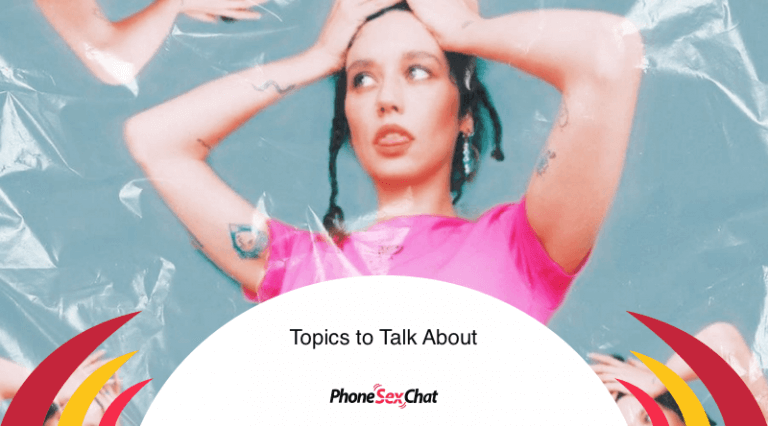 Topics to Talk About
Have you ever wondered how excellent conversationalists manage to spark the interest of the people they are talking to? It seems that they know how to introduce a suitable topic in any given situation, and manage to pull off a fun and interesting conversation almost all the time. Often, it makes us wonder how some people can interact naturally and effortlessly in a social environment.
In this digital age, where most people communicate via text messaging, chatting, and social media, face-to-face conversations are increasingly becoming more challenging. To some, verbal communications are a major struggle, especially when talking to strangers, unfamiliar people, or new acquaintances. Hence, awkward silences and cringe-worthy scenarios have become part of the norm.
Research shows that technology and social networks decrease the quality of interpersonal communication. At present, people are more comfortable with texting than talking on the phone or face-to-face. During parties and social events, guests are frequently attached to their smartphones instead of socializing. Some would even say that it feels awkward to initiate a conversation, while others find it difficult to come up with an appealing topic that a lot of people can relate to.
Don't you think it's about time to break the stigma and start thinking of topics that could give rise to interesting conversations? It would help to know that long before introducing smartphones and social media, people make new friends and establish new relationships by talking or interacting with one another.
To facilitate this process, let's take a look at the following topics to talk about for a fun and engaging conversation;
1. Current Events and Happenings.
Talking about current events and happenings can draw a lot of attention. Whether it's about the season or the reason for the occasion, it is a good way to initiate a pleasant exchange of ideas. However, it's important to keep things light and informal to make the conversation entertaining. It's also important to stay away from intense topics, such as politics and religion.
Examples of suitable topics that fall under the current events and happenings are; celebrated occasions, holidays, weather, and relevant matters that are going on around us like the Covid-19 pandemic, Black Lives Matter movement, healthcare issues, and risks on cyber-security.
2. Food and Travel Ideas.
It's rare to find people who don't want to talk about food, exciting places, and beautiful destinations. In this age of social media frenzy, almost everyone wants to capture the most breathtaking places in the world and taste mouth-watering international cuisines, so they can share the experience with their friends and followers online. For this reason, topics involving food and travel ideas draw a great deal of attention from people of all ages.
Talking about food, travel, and Instagram-worthy destinations can easily ignite one's interest. Aside from being wholesome and friendly topics, they are fascinating as well. Wouldn't it be nice to share your insights about places and food with other people? Not only would it inspire you to pursue your dream destination, but you may also acquire valuable inputs that you'll find useful in your future travels.
3. Trending Topics.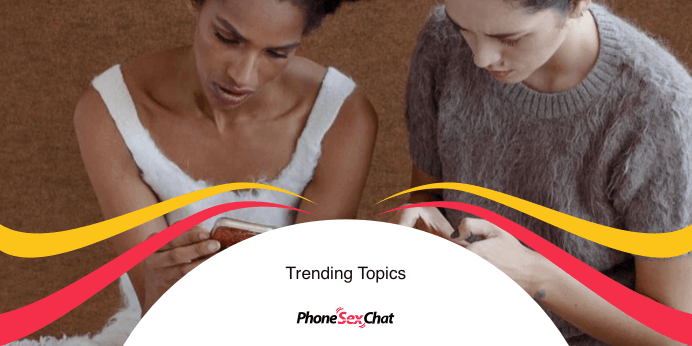 Talking about trending topics and hot issues can draw a lot of attention and make people listen. These topics can instantly stir the curiosity of people and can potentially give rise to a discussion. From Bollywood artists to Hollywood A-listers, all the way to the hottest newsmakers in town, there's so much that you can explore. Trending topics are usually found online and on various social media platforms like Twitter and YouTube.
One good thing about trending topics is that they constantly change. Often, they can change in a blink of an eye. This makes them fast-paced topics that you can explore and talk about. Moreover, trending topics come in a wide spectrum of ideas. They could be personalities, events, television shows, performances, music, and fashion, among many other things. So if you want to dig into topics that encourage fun conversations, check out what's trending online.
4. Extreme Adventures and Outdoor Activities.
Riding the zip line, sky diving, bungee jumping, surfing, free diving, and white water rafting – these are just some of the most common extreme adventures that can stimulate an engaging conversation. Aside from stirring the curiosity of those who haven't tried them yet, it would be fun to discuss how these activities work, including the preparations and risks. Discussing such adrenaline-rushing outdoor adventures can also give everyone a sense of excitement and could trigger their imagination.
5. Famous Internet Personalities.
Online personalities, political figures, philanthropists, social media influencers, and internet celebrities – these are just some of the most noteworthy individuals that have a huge fandom and string of followers online. Whether you are a fan or not, it's undeniable that many people admire and take inspiration from them.
We live in a society where various social media platforms and the internet have a major influence on many people. Getting famous is no longer a fantasy for those who are extremely gifted, good-hearted, and talented. The success stories of these various internet personalities draw a lot of curiosity and inspiration, making them excellent topics for a fun and uplifting conversation.
6. Health and Wellness.
During the Covid-19 worldwide pandemic, people are increasingly becoming more concerned about their health and overall wellness. Those who have pre-existing conditions and risk factors, such as hypertension and diabetes, are specifically more predisposed to the virus. This makes health and wellness a highly relevant and interesting topic to talk about in this present situation.
Aside from the fact that millions of people are trying their best to boost their immune systems to fight illnesses, millions of others have experienced just how harmful and relentless the virus is. Therefore, during this difficult and uncertain time in history, informative topics about health and wellness are extremely helpful and beneficial to those who want to raise their awareness.
Other relevant topics you can discuss are mental health (anxiety and depression), emotional wellness, healthy diet, nutrition, and fitness regimen.
7. Latest Products and Trending Items.
Everyone is interested in what's new, whether it's the latest mobile gadget or the hottest game console. Such topics are informative, but they also stimulate consumer responses about the relevance of a particular product. Other products that most people are interested in are software products such as e-wallet, beauty and skincare products, slimming products, fitness equipment, plants, kitchen appliances, hair styling aids, bikes, and home organizing tools, among many others.
According to shopify.com, the trending products that are most likely to sell in 2021 are decorative and aesthetic doormats, which have a global order growth of 147.8% and keyword search of 246,000/month. The other products on the list are household storage containers with global order growth of 276.2%, bike saddles (115.4%), kitchen towels (192.1%), and aesthetic bookends (109.1%).
The most popular items on Amazon are toys, games, electronics, cameras, video games, books, and clothing.
8. Love and Relationship.
Topics that concern love and relationship would never go old. In fact, these are the most common topics in girl talks and personal dialogues. Talking about human emotions and interrelation with other people tends to bring out many personal insights and opinions. Oftentimes, we come to terms with our own feelings and perception about love by engaging in these topics.
Love and relationship are universal topics that draw attention and encourage everyone to participate. After all, every person has his or her own opinion when it comes to matters of the heart; and there's so much that we can share whether we believe in romantic chemistry or not.
Moreover, we live in a constantly changing world where new relationships evolve, such as open relationships, polyamory, friends with benefits, and asexual relationships, among many other types. Discussing such thought-provoking and intriguing topics can draw the interest of many people. This ultimately gives rise to fruitful conversations.
9. Hobbies and Personal Interests.
Fun and interesting conversations are based on common interests and inclinations. For instance; when a group of doctors engages in a discussion, a common topic is medical practice; when a group of fashion stylists talks, they talk about the latest trends in fashion; and when a group of chefs comes together, a common topic is dining, cooking, and various cuisines.
These examples imply that when people with the same interests gather together, they can use their parallelism as a basis for discussion. In random situations, finding a common denominator with the people around you can help you initiate a conversation in which everyone can relate to. Talking about each other's hobbies and personal interests can lay the foundation of a friendly discussion and further expand the conversation to accommodate related topics.
10. Most Embarrassing Experiences.
Talking about your most embarrassing experiences can give everyone a good laugh, which can help lighten the mood. However, your manner of delivery can either make or break the moment. In this sense, delivering funny stories in a compelling manner is essential to engage everyone in a conversation because it creates a strong impact.
When people laugh together over the same story, they can establish rapport and connection with each other. Therefore, stories that can make everyone laugh, such as your most embarrassing experiences and hilarious stories, can launch a fun and amusing conversation. Some examples are; dating disasters, school comedy, household jokes, pranks, clumsy accidents, and cringe-worthy situations.
11. Celebrity Crushes and Hot Hollywood Personalities.
Another fun and stimulating topic to discuss is your celebrity crushes. Famous personas such as athletes, artists, models, and influencers can bring loads of excitement to a conversation. Wouldn't it be exhilarating to marvel at their killer looks, six-pack abs, well-proportioned bodies, and to-die-for sex appeal?
The top celebrity crushes for 2020 that made it to the list are Portuguese footballer Cristiano Ronaldo, American actor and producer Channing Tatum, Australian actor Chris Hemsworth, American actor Chris Evans, and American singer and actor Zac Efron.
Among the female personalities, the top celebrity crushes are American model Bella Hadid, Israeli actress Gal Gadot-Varsano, American actress Jennifer Lawrence, and English actress and activist Emma Watson.
12. Korean Wave and Phenomenal K-Pop Personalities.
The phenomenal Korean wave hit the world over the past years, and the influence continues to grow even up to the present time. Who can forget that spectacular and historical moment when the South Korean movie "Parasite" successfully bagged the 92nd Academy Awards Best Picture in February 2020?
One thing led to another as Netflix featured more Korean drama series and K-Pop artists became visible in Hollywood. This resulted in millions of youth worldwide developing strong respect and admiration for K-pop stars like BTS, Momoland, Blackpink, and Red Velvet. This topic is practically hard to ignore, especially with the general public's growing interest in Korean style, talent, and entertainment.
The Bottom Line
When thinking of topics to talk about for a fun and interesting conversation, it's important to stick to wholesome and friendly ideas. Keep the discussion light and entertaining by introducing topics that everyone is familiar with or curious to know about. Avoid topics that give rise to arguments and opinionated discussions, such as religion, politics, and racial differences.
Remember that you don't have to be an excellent conversationalist to initiate a good discussion. In most instances, knowing the right things to say at the right moment is all it takes to kick-start an amusing and comfortable conversation.
Lastly, sticking to the basics of human interaction, which is constant verbal communication, can help you enhance your ability to assess which topics are acceptable and which ones should be avoided.