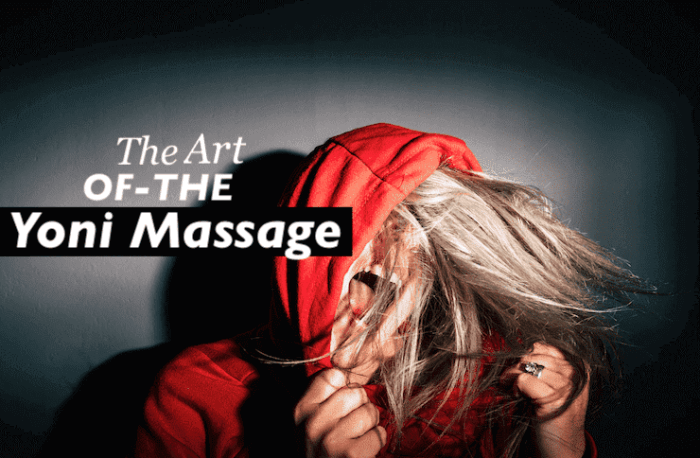 Yoni Massage: What It Is and How to Do It Right for Orgasms
A yoni massage is pretty much the same as a vaginal massage, but instead of it being a vaginal massage, it's really just one way to perform it. And it's a damn good way to perform it might we add.
It's the perfect way for two people to come together (no pun intended) and have an intimate time together without sex, or you can even do it on yourself.
Yoni massages are part of tantra and are actually performed as an erotic ritual to connect two people together, all by rubbing and massaging parts of the vagina known as the 'yoni'. In ancient India, the 'yoni' actually meant vagina which also translated into sacred space or sacred portal. Yea, a portal of love.
So, what is exactly is the yoni massage and how is it performed? What does it even do to our vaginas? We just had to find out, and see if this was just some crazy celebrity talk or if this is something that we all could actually benefit from – the answers surprised us!
What Exactly Is a Yoni Massage?
Orgasmic Meditation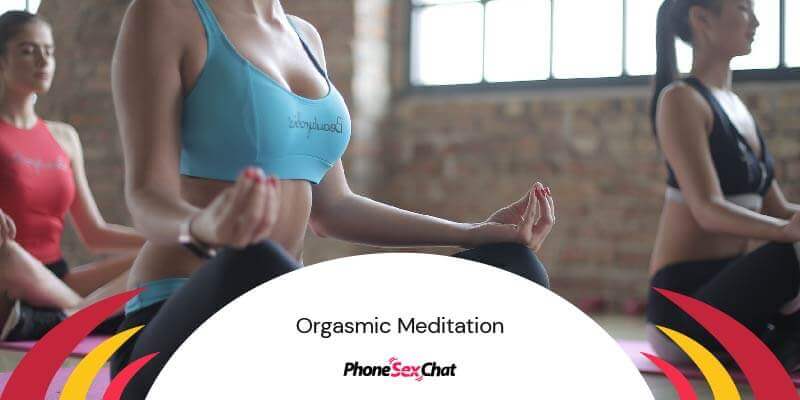 The tradition of a yoni massage would begin with a yoni practitioner massaging the client's vulva and also teaching her breathing exercises at the same time. Contrary to popular belief, you don't have to actually orgasm for the yoni massage to be successful, that is just a huge plus if so!
It may seem a little unnerving at first, but most straight women prefer a female practitioner to a male one when they do the massage. However, if you feel like you'd prefer a male instead, they have male yoni instructors also.
Don't worry going into it if it's your first time, this is what those people get paid to do if anyone should feel strange – it's them.
Basically, the practitioner will sit in front of her massaging her vagina and teaching her breathing techniques to meditate during the process. This massage is said to set you free of all negativity 'down there', as well as releasing mental and physical inhibitions altogether.
Some even say that they find a brand new spot of their vagina they like touched that they didn't even know they had!
How Is a Yoni Massage Performed?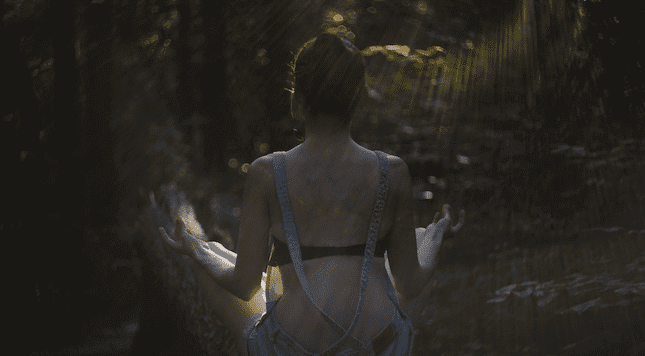 First and foremost, boundaries are set before anything ever happens, so the woman is able to tell the practitioner how far she wishes to go from the beginning. However, most women prefer to "go all the way" during a yoni massage and want to achieve maximum pleasure, aka an orgasm.
Remember though, that's not what this is about, this is more about finding what feels good for you, giving you a sense of touch and belonging, and also a way to release inhibitions both mentally and physically.
You're not a lesbian if you're a straight woman who prefers a woman touch during the yoni massage, this isn't sex or lovemaking.
Let's say you want to go all the way in the massage, the most extreme yoni massage is performed by sitting in front of your practitioner on a table, with your vaginal opening showing and legs open. With gloves on, the practitioner will then begin to massage her vagina while telling the client to take deep breaths.
If the client is up for it, the practitioner will then stick their fingers inside of the client's vagina and find a tight spot inside. When she or he does, they will press on it and ask the client to contract in that spot, while holding her breath. This is how you end up finding out what works for you and what doesn't.
Getting the Best Out of Your Yoni Massage Experience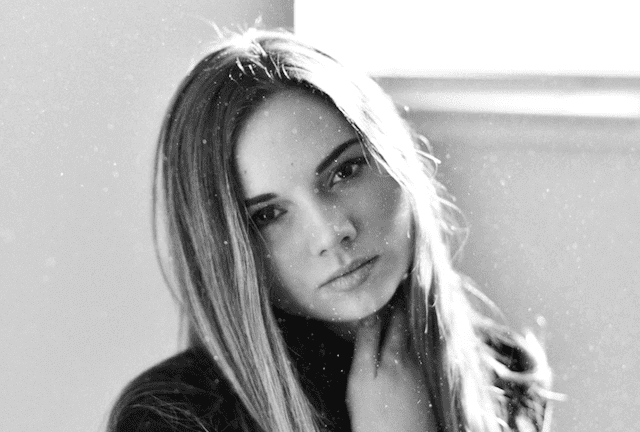 First, the Mood Must Be Set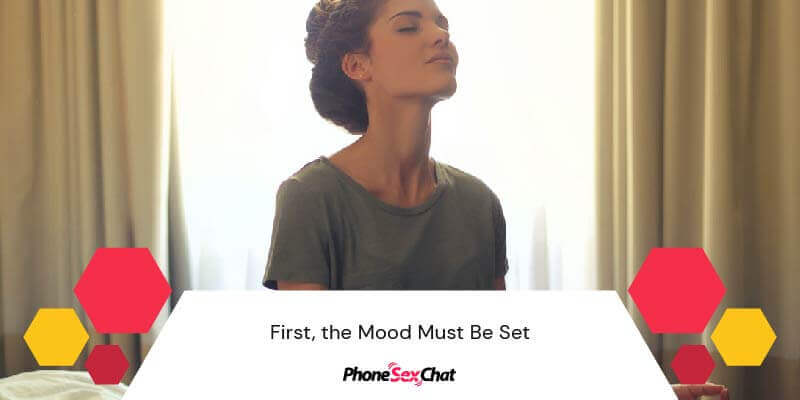 As we've said several times before, it's not about having an orgasm or about having sex at all during the yoni massage, it's more about the journey and the experience itself. It's about what you gain and even what you lose during the experience too.
The mood has to be set for things to take place 110% smoothly, especially as a woman. Women have the need to have absolutely all of her ducks in a row in order to even have a sensual moment, much less have an orgasm, so it's important the setting of the room this massage takes place in is set perfectly.
The temperature must be set just perfectly, not too hot and certainly not too cold
Play some romantic and/or sensual music in the background
Light up the room just enough to be able to see what's going on, but dim enough to set the mood just right
Ensure that everyone in the room is safe and alone, and the room is private and secure, there will be no interruptions
Relax, stay calm, and deep breaths. Don't overthink anything, you are simply there to have a little bit of therapy
Practice Breathing Together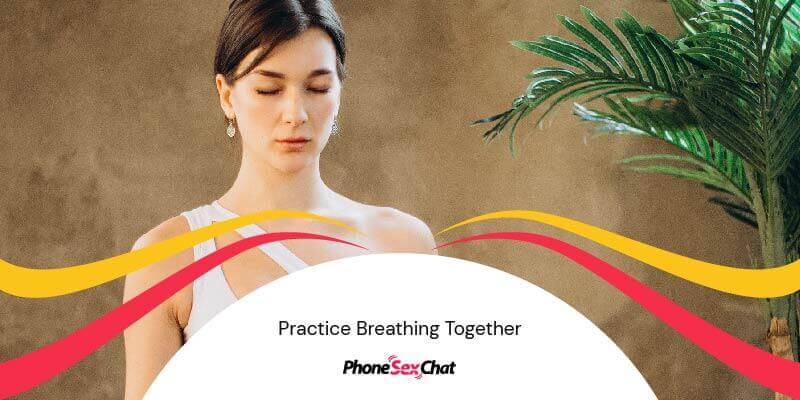 Before we mentioned how the yoni massage is part of the practice of tantra, and the central of tantra is practicing your breathing. It's no secret that breathing together will certainly help get you in the mood as the client, plus it takes away all of the focus on you and you won't be so much on the spot.
Believe it or not, there are breathing techniques that will draw blood towards the vagina, increasing the chances of an orgasm, so it's super important the practitioner helps her client with the following popular techniques during the massage itself:
Exhale very deeply together, focusing on the energy in the tummy area
Closing your mouth, inhale softly through your nose
Both of you should hold your breath together for about seven seconds each
Exhale for about eight seconds from your abdomen and mouth
Repeat these breathing exercises (in order) three more times (for a total of four)
Try Massaging the Breasts, Too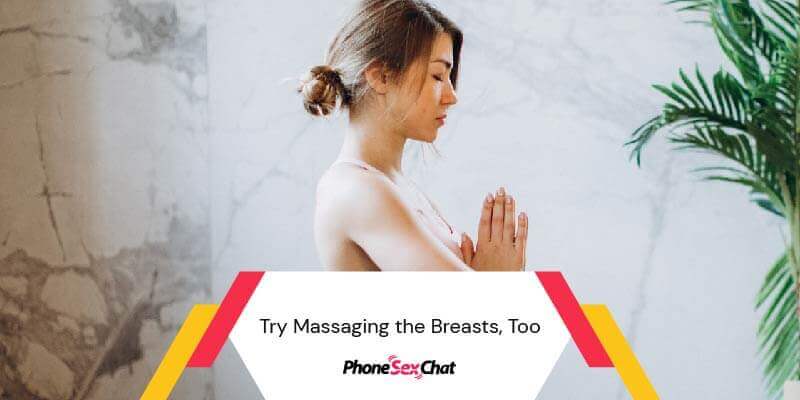 Ok, so the yoni massage is all about the yoni, we know. But we also read from a tantric massage expert that sometimes incorporating the breasts in these types of massages can work wonders for the next steps to come.
If the client or your woman is down for it, and especially if she needs a little more time to open up for touching 'down there', try going for the breasts at this point. This is a great way to lead into yoni massaging and it really helps get her in the mood.
Start with the full breast and gently work your way around the nipples and areolas, gently massaging every inch of her that you can. This will truly get her worked up in a way that will be undeniably worth it in the end.
Yoni Massage First Time Techniques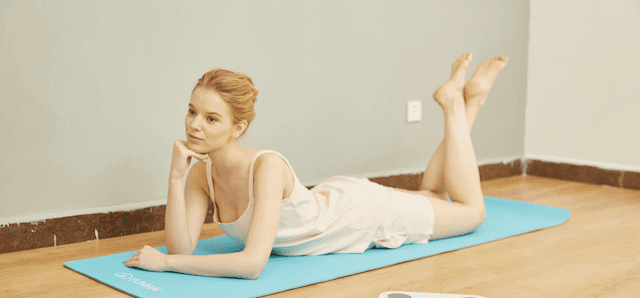 The Circling Technique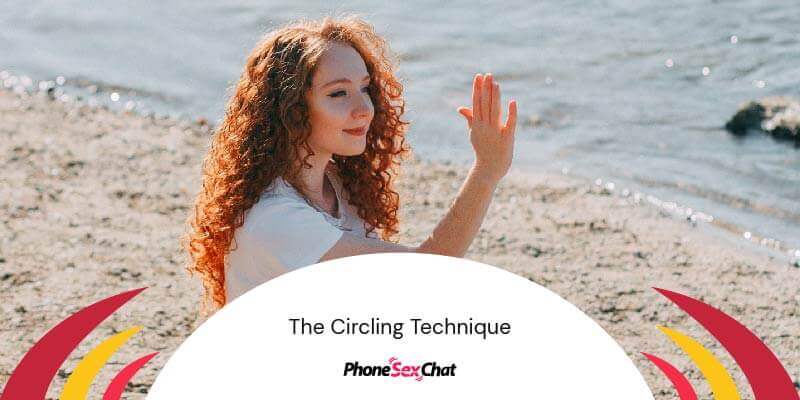 This type of yoni massage is best with two or three fingers and you literally circle around the entire vagina with those three fingers, all the way to the small of the clitoris. Always be slow and gentle, unless of course, she prefers it harder and stronger. Again, this isn't about turning someone on and having sex.
It's almost like you're exploring the vagina with this circling technique, starting out with large circles around the labia and the lips of the vagina and ending up with small circles on the very tip of the clitoris hood. Be sure not to touch the clitoris if she's not ready.
These circles will draw friction to the entire vagina and by making smaller circles, reaching the clitoris, you are pulling blood directly to the source, right where you want it. The more blood is drawn to that area, the better chance for stimulation and orgasm.
Lip Syncing Technique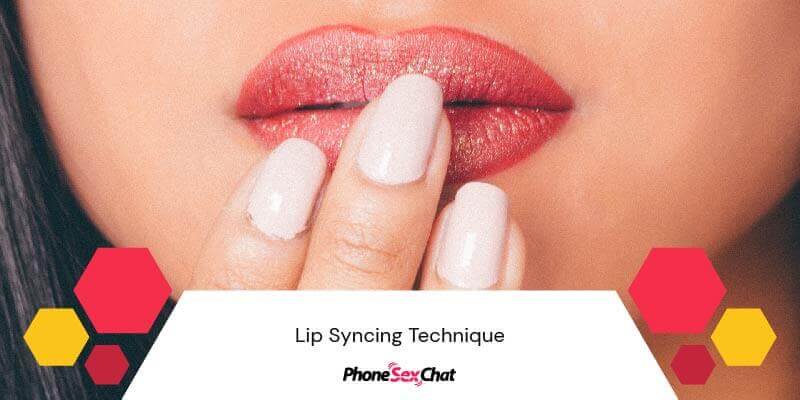 The labia are the most ignored part of the entire yoni massage, so it's super important that you read this section of our article and try it out at your next massage! The labia are full of nerve endings so it's a shame they are so ignored as they are sometimes the key to perfect stimulation.
The practitioner can start by massaging either the inner labia or outer lips, whichever is preferred. Basically, this technique is all about massaging the lips and getting them aroused and stimulated since they are so often forgotten.
Push and Pull Technique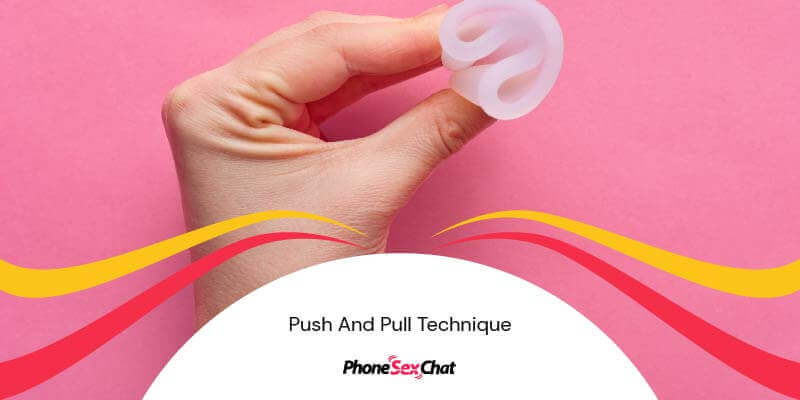 This technique is similar to giving a handjob, except for instead of a penis and a penis head or tip, you have a vagina and a clitoris. Just think of the clitoris as the penis tip, where the practitioner will lightly push and pull back on the hood of the clitoris.
At first, you should go rather slowly, speeding up only if things seem to be moving just right. It's pretty much giving a girl a handjob, and it feels just as good for women as it does for men. After all, the clitoris has over 6,000 nerve endings which are more than any other part of the human body!
The Big Finish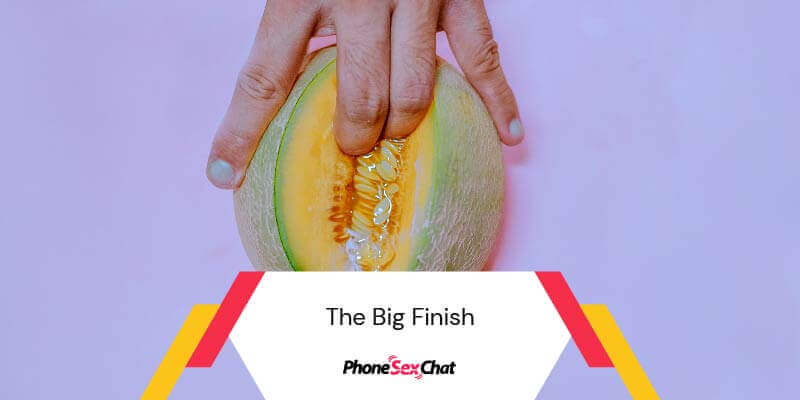 Finishing in this way, is once again, all up to the client herself. You are not supposed to or meant to orgasm during a yoni massage and at some places, they might actually avoid it altogether. But if you're both up for it, we say go for it!
This move is where the partner or practitioner will explore the entire vagina from the top of her clit to the bottom of her lips, and if she's ok with it, fingers inside of the vagina always help too.
If you're trying to have an orgasm, we actually encourage you to use or allow fingers.
Start out slowly as always, rubbing the clit and then coming down and massaging the lips. You can use one hand and alternate areas to massage, or you can use two hands and stimulate both areas at the same time.
Depending on how the client or partner is starting to feel, this is when you can decide to go faster and possibly use your fingers.
If things are going right at this time, she should be finding herself in a world of bliss. If not, try starting over slowly and working the speed up again.
How Does the Yoni Massage Benefit Us?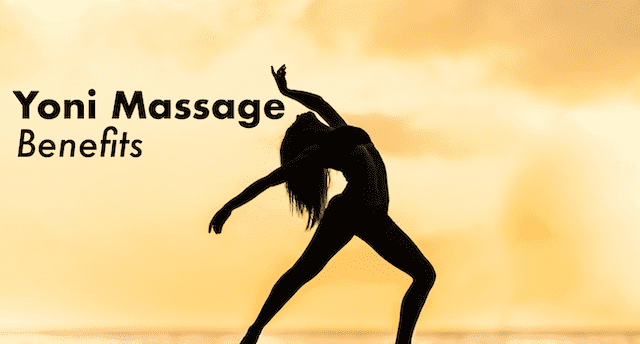 There are many different ways that yoni massages can benefit the women having them performed, but it actually helps the woman's partner at home as well. One of the biggest things that yoni massages help with is sexual relationships.
The woman may find out something that really moves her and tell her man when she gets home.
Another major healing that comes from a yoni massage is mental healing. There is a sense of wisdom that you can obtain by experiencing this type of massage, and when physical inhibitions are released, it's much easier to open your mind and body to other things as well.
In fact, many women have reported that yoni massages have helped them with painful menstrual periods, painful sex, and even infertility. Could the yoni massage be the new drug for women who want to get pregnant?
Yoni massages can also give you a lot more energy and allow you to actually be more motivated due to the surge of energy you get from it. The higher the energy you have, the more active you become, and the more active you are, the healthier you become.
If you're someone who has always had a hard time achieving orgasms, the yoni massage will certainly help you in achieving more intense orgasms when it does come time to do the deed.
Other Forms of Yoni Massages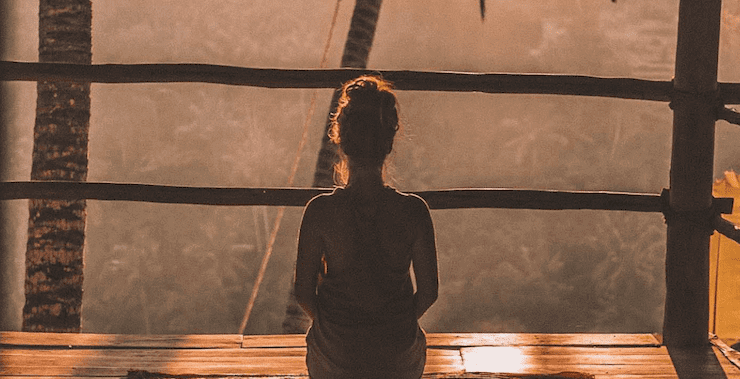 Oh yes, there are other forms of yoni massages, did you think it really just ended there with the hands and massaging? Oh, well you've got a lot more articles to read then. Stay tuned for possible future articles going into the explanations of other yoni massages that you ladies (and their partners) might like to try out.
There are yoni eggs that are used to be placed inside of the vagina, and there are yoni steamings that help cleanse the vagina, take the pick of your yoni experience today!