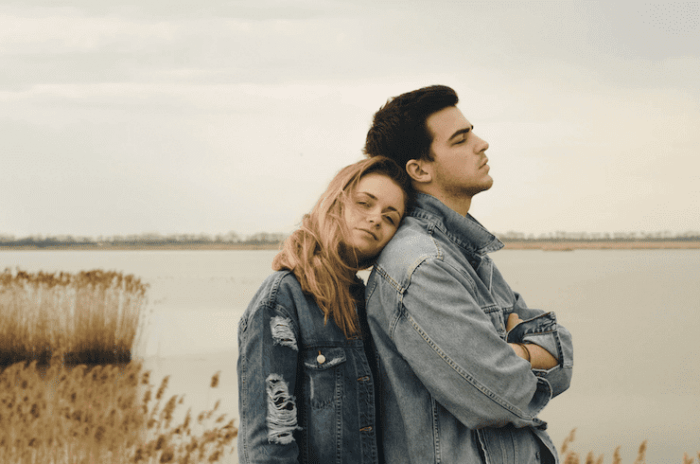 How to Know if Your Boyfriend Is Cheating
As women, we are super intuitive creatures and we can usually sense something doesn't seem right, it will give us a bad vibe, such as our significant other cheating on us – not to mention there are a million and one signs of cheating.
And with technology being at our fingertips, literally, people are able to cheat with a mere like and comment on a racy photo. We're able to chat with any person we'd like to, anywhere in the world and especially those that live close-by.
Next thing you know they end up in your DM's, and we all know where it goes from there.
However, unfortunately for us women, even if we know our man is cheating on us we still won't always accept it at first. It will end up taking fistfights with girls you don't know that have claimed to have slept with your man while dating him, to finally see the truth.
We want to help you realize before it gets to that point. Here are some sure-fire ways, that you might not have thought of before, that will tell you bluntly your boyfriend is cheating on you.
Ways to Find Out if He's Cheating on You
1. Just Ask Him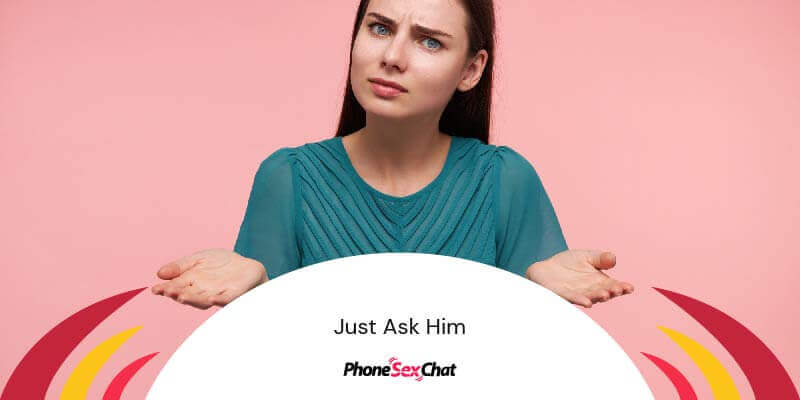 Ok, we know this sounds stupid just reading it but hear us out. It's not about what he's going to say when you ask him, it's about how he says it and how he moves when you do.
There are many ways to tell if someone is lying, such as wandering eyes (especially to the right) or fidgeting and getting defensive.
Does he act nervous? Does he get mad at you for asking? Does he say stupid things like "well if you're accusing me then maybe I should?" – watch for how he says what he says and the way his eyes and hands move (Read "'Secret Agent' Ways to Spot Cheating Boyfriends" below).
Or you could Google the way he acts if you have to and see if it matches up to someone who is lying.
Who knows, you just might get an honest answer and he confesses. Either way, the way a person responds to a question they are guilty of and the way they respond to a question they are not guilty of, are usually two totally different responses. Pay attention to that.
2. Hiding His Phone Conversations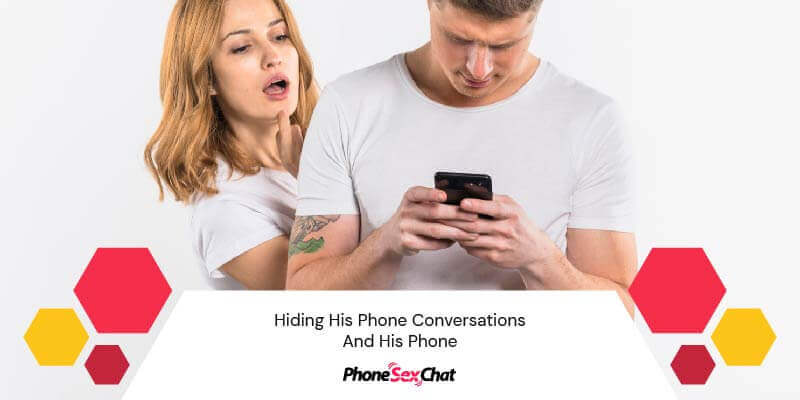 Unless your guy has been a super private person from the jump, if he starts hiding his phone conversations and/or even his phone, he's probably talking to another woman. There aren't many reasons why a man would hide his phone calls unless he's planning something really special for you.
But always hope for the best and prepare for the worst. There aren't many times at all when hiding your phone conversations are a good thing, so please be prepared.
It's not just about hiding his phone conversations either, does he spend time online but never around you? Does he act like he needs more privacy than usual? These are huge red flags.
A lot of cheaters are cheating because they have lost interest in the one they are with and have found interest in someone else, so when they want to talk to the one or talk about the one they are cheating with.
they must hide everything, not just phone calls, from the one they are cheating on.
3. He Seems to Be Losing Interest in You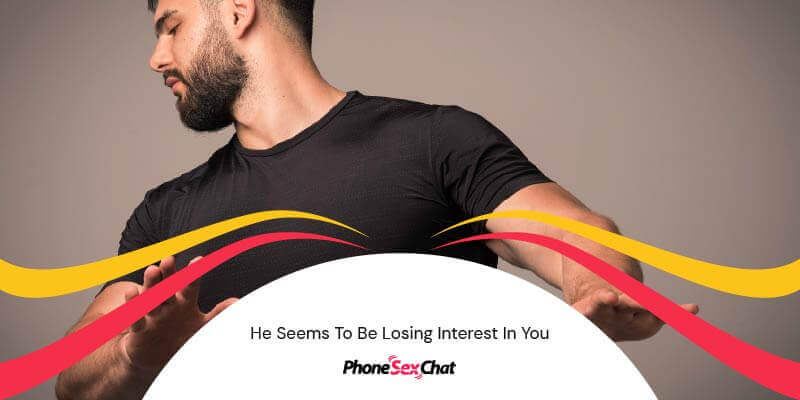 If your boyfriend seems like he's just not that into you lately, it may be because he's losing interest in you and finding it elsewhere. It's a hard pill to swallow, but the sooner you do it the better you'll feel.
When a guy likes a girl, he either wants to have sex with her, imagines having sex with her, or he does have sex with her – there's usually nowhere in between, above, or beyond.
But when a guy used to have sexual attraction towards someone and suddenly that sexual attraction fades, one can only wonder where and who it's going to now?
Now, if you never had sex, to begin with then obviously this doesn't apply to your scenario, but even with kissing and any touching at all, even a lack of flirting could potentially mean there's another girl out there stealing his winks and lying ass smiles.
Going from loving on you daily to barely touching you monthly screams out cheating more than anything we've listed so far, to me. Don't let it slide without addressing it.
Maybe he's just really depressed because his new job stresses him out so much that he just never feels like doing it anymore because he barely feels anything anymore.
We allow women to go through this and it's a legitimate excuse for her, so try hearing him out before jumping to conclusions. If he is depressed, just be there for him and offer help however you can.
4. He's Never Home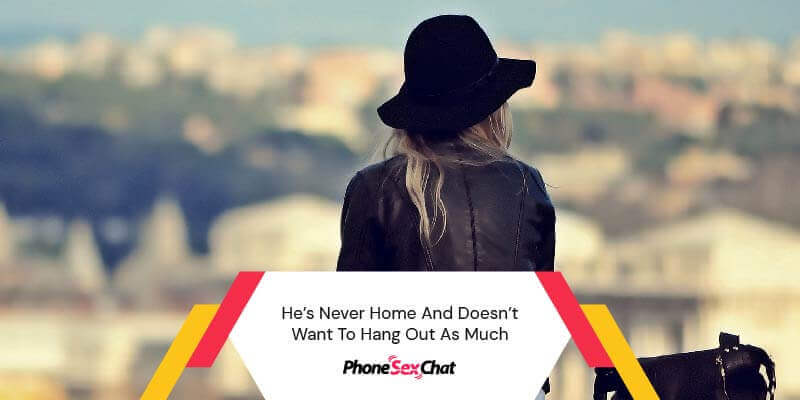 If you live together and you notice that he's coming home at different times of the day or night, and this is out of the norm, it could be a sign he's visiting someone else.
If you don't live together and you notice that he isn't spending as much time with you as before, this could also be a sign of infidelity
Once again, when you confront him about this, watch what he says, how he says it, and the way he moves. Actions truly do speak much louder than words, just pay attention and educate yourself on what certain things mean.
5. He Seems Nervous
Obviously, if he's always been a nervous wreck then this doesn't apply to him, but if he all of the sudden starts fidgeting all of the time around you or with his phone, and just seems uneasy about something all of the time, he could be cheating.
Never jump to conclusions but always ask questions. Say something like "is everything OK with you lately, you seem uneasy?" or "it seems like you've been fidgety a lot lately, are you alright?", this will at least get the conversation started.
He'll have to respond with something, and once again, this is where you watch his moves, his eyes, his hands, and really listen to how he says things. Remember how we briefly mentioned when someone is guilty of doing something wrong, they will also get defensive when asked simple questions?
6. Mood Swings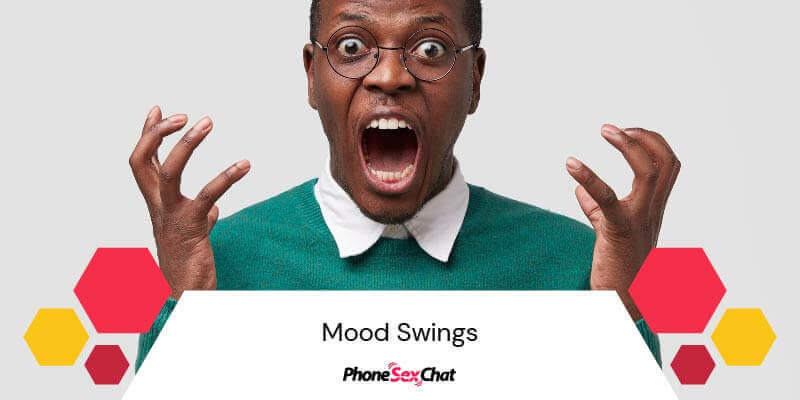 Men can say what they want, but they get mood swings too. So not only do cheating boyfriends get nervous around you or while being questioned about something, but they will also start to get moody. Their attitude can change from super happy to really pissed off within five minutes.
If he was never exhibiting bi-polar behavior before then this should raise huge concerns.
7. His Habits Change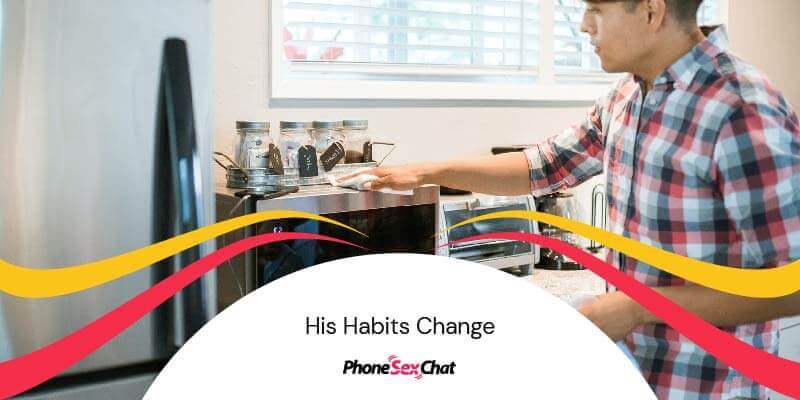 This is a super important area to watch, his habits and things he either stops doing or starts doing. It can honestly go one of two ways, he'll either be extra horny with you (more than usual) or he'll be extra closed off with you.
If his personality and the things he does on a regular basis changes in a drastic way and there really isn't another reason for it to change, it certainly raises concerns.
For instance, he can become super happy and start doing more chores around the house, giving you the smallest amount possible as he can give you, and then leaving you there and going off with his new girl to fulfill the rest of his sick needs.
On the flip side, he can become super depressed around you and not ever want to do anything, still leaving you there alone on the couch while he leaves and satisfies his depression with some new girl.
Always remember, there are millions of other ways his habits can change that almost scream cheating if there is just no other possible explanation.
Here are just a few out of the blue, new habits that some cheaters will pick up (or drop) if they are starting to stray from you:
Going to the gym/working out
Tanning/primping more
New quotes/sayings that he's never said before
Not eating breakfast/lunch/dinner with you anymore (and not all three, even just one meal is strange for them to just stop doing with you)
Dressing differently/wearing a new item that you've never seen before
Having a different attitude towards you either negatively or positively, and typically it's overbearing or he's overdoing it
Having a new favorite place to hang out at
Hanging out with new people and not bringing them around you, or you around them. Really, this goes for anyone they hang out with, new or old, if they don't want you around their people – this is a huge red flag
All of the sudden, having an epiphany, wanting to change something about themselves (stop smoking, stop cussing, etc.) – of course, this isn't always a bad thing so don't assume something negative because he wants to change, we're just saying pay attention to all of the other signs and behavior
8. "Working" More Than Usual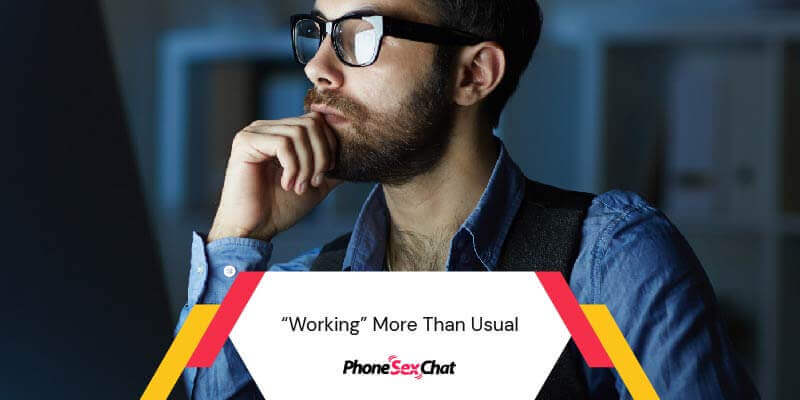 One major sign of a cheating boyfriend and husband is the fact he starts 'working' more, staying late or going in early or both. We hate to say it but the only way to know for sure is to either catch him at work, call him on the job with his work number of course, or ask someone he works with (that you trust).
This could also work for other activities that he spends a lot of time doing if it's not a job that he has.
Even if he's a golfer and you notice he's spending way more time golfing than normal, too many days on the green could even mean he's actually spending that supposed "tee" time with another woman, and not actually golfing.
A key thing to pay attention to if he's "always working" then think of all that money he should be bringing in, in a few weeks. Don't forget to pay attention to that too.
9. Constantly Fights With You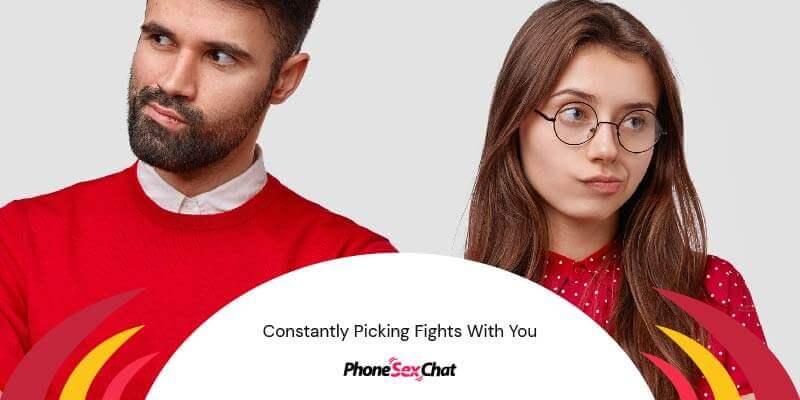 Has he been fighting with you a lot more than usual? And there are no money issues or other strenuous soul-sucking activities that kill a relationship going on? Then it could be a sign of cheating.
When a guy loses interest he tends to act pretty hatefully to the girl he's not in love with anymore. Not only that, but someone else is getting all of his "goodness" so you're over there stuck with Satan himself.
When he starts picking little quirky, dumb fights with you that he never fought about before, it's time to start figuring out if this is really worth it for you.
10. His Money Goes "Missing" Quicker Than Usual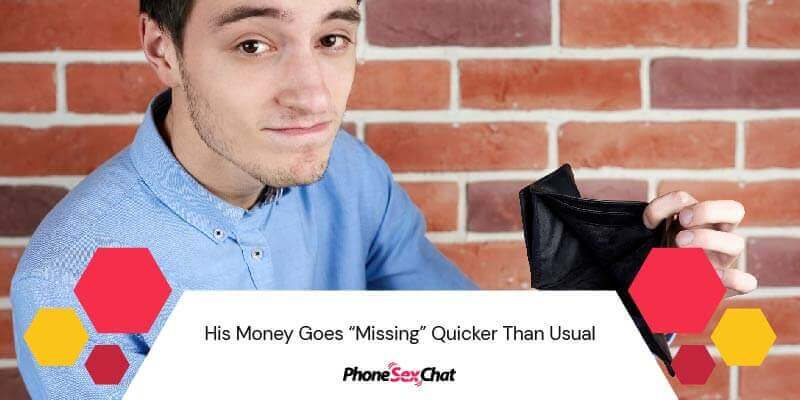 A sure-fire way to know if a man has a new boo-thing on his arm is to see how much money he has over the span of a few days, or once the weekend is over.
Of course, if he always blew his money this won't seem any different, but if he out-of-nowhere has no money – he's either going to the strip club, on drugs or spending it on someone else.
Don't jump to conclusions on missing money alone, but do check receipts.
Sneaky Ways to Find Out if He's Cheating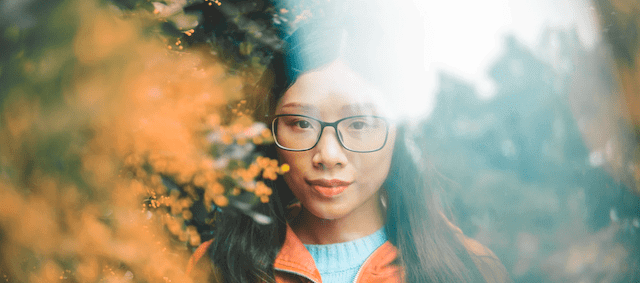 Disclaimer: We don't condone any of these acts listed below but they've become some of the most popular ways to spot and catch a cheater!
1. Go Through His Phone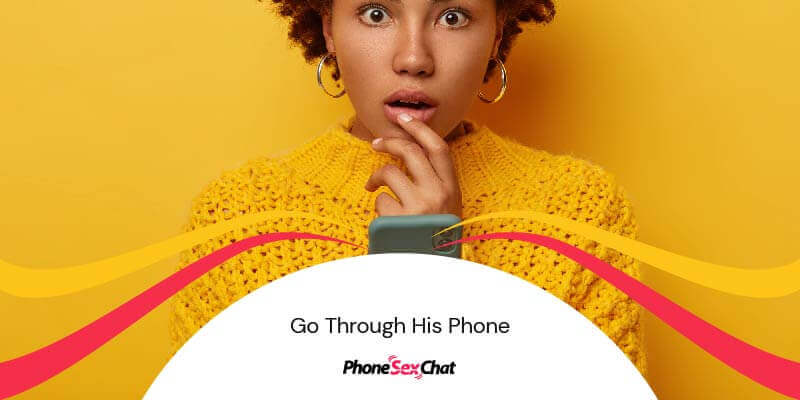 There's honestly no better proof than going through his phone, you've got pictures, phone calls, text messages, Facebook, dating apps, you name it. Look through all of that shit and you'll get your answers.
While you're at it, you mine as well check his laptop or computer history as well, try to sign into his social media pages too because those will be the most telling of them all. Some "catch a cheater" sites only focus on dating apps and dating sites to find cheaters but not all men sign up for dating sites online.
In fact, most men use Facebook or IG to cheat more than any other website. If you're able to get into their phone and social media, you should get all of your answers spelled out right there in front of you.
2. Message One of the Girls He Has Been Talking to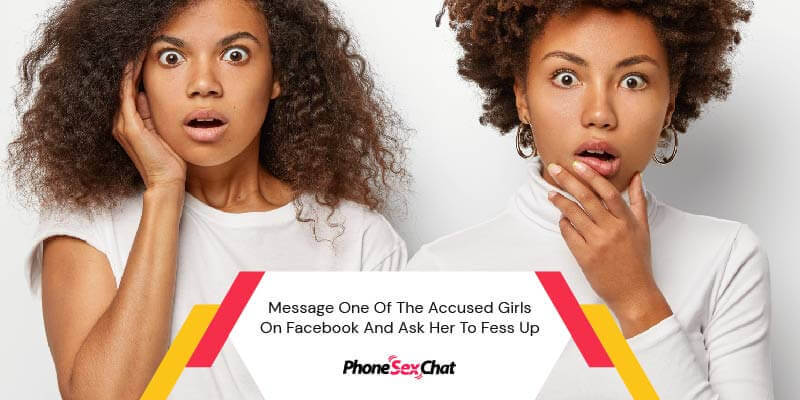 This is risky because you run the risk of a few different things happening here, but if you are 'about that life' and you really want to know if this guy is worth staying with or not – message the girl in question.
You don't have to be rude to her, at least not at first. Give her time to explain her side, if there is one. We encourage being as polite as you can (assuming she isn't a brat and doesn't start mouthing off to you first), this is going to get you much further in the investigation if you don't fight her right off the bat.
Remember, you'll want to get as much info out of her as you can get, so be as mature as you can be, for as long as you can muster up the courage. We know it's hard to swallow your pride, but you have to in a moment like this for the sake of true information.
3. Download a GPS Locator App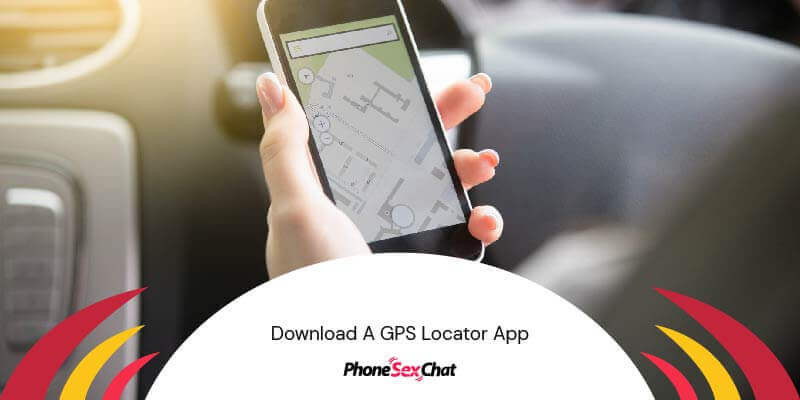 There are quite a few apps you can download on your phone to physically track their location at that very time you're looking at it, without them even knowing. Granted, they probably aren't going to come free but you may run into a few free apps here and there.
Here are a few apps that we've heard and researched to be the 'top GPS locator apps' on the market to date:
Highster Mobile – tracks not only live location, but also geo-fencing, keylogger, and live call recording capabilities
mSpy – this app is considered one of the best, if not the best, and quite possibly because of its dual monitoring. Not only can you 'spy' on your cheating boyfriends location but you can also monitor his texts, calls, and emails
Auto Forward – this cell phone monitoring software is intentionally made for employers to watch what their employees did with the phones, tablets, etc. they were given.
They also advise parents to use this for their teenage children to regulate things they do, by seeing everything they do, so you best believe this works perfectly for couples wanting to spy on their significant others
4. Create a Fake Online Profile and Pretend to Be Someone He'd Like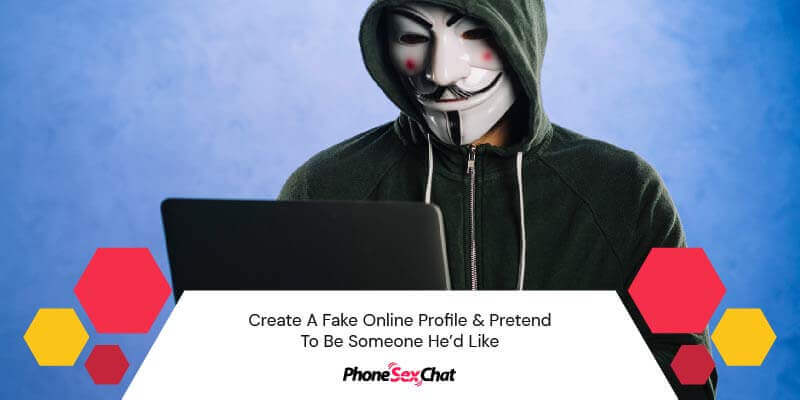 One of the oldest tricks in the book is to pretend to be another woman, and with today's technology, that's almost too easy to do. Make a secret profile (or use someone else's), cover all of your tracks, and be "that other girl" for a few hours.
Entice him and flirt with him, and see how far he allows it to go. Let it go as far as you can before busting him though, you need to be able to slide in nice and easy without him knowing it's really you.
5. Buy One of Those Cheating Apps/Get on a "Catch a Cheater" Website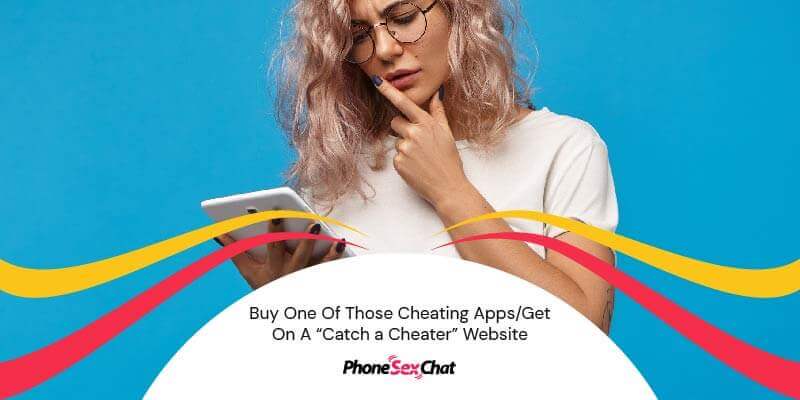 Just as there are live location apps you can buy, maybe even get for free from time to time, there are also "catch a cheater" apps and websites you can pay to "catch your cheater" if you ever so feel the need.
Instant Checkmate – this website is said to be absolutely hated by cheaters because it's so easy to find out people's dating profiles all over the internet, all of their social profiles and accounts, never before seen photos from the beginning of time, and plenty more
Fone Monitor – a very popular software that not only can help track someone's GPS location, but also their call history and logs, SMS/text history, videos, WhatsApp information, and so much more
I Find Cheaters – this website does exactly what it says, it finds cheaters! Since they work exclusively with cheating boyfriends and girlfriends, along with those being hurt, they can also bring the very best tactics to the table
'Secret Agent' Ways to Spot Cheating Boyfriends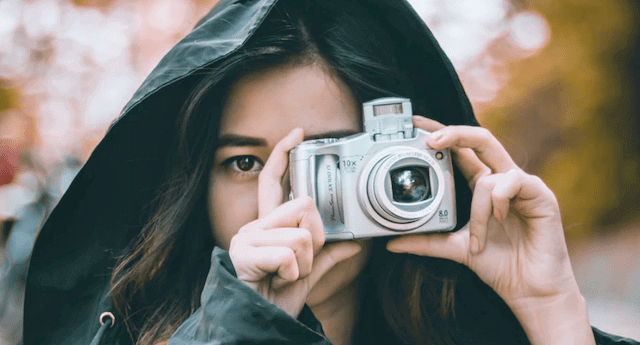 Please note, the following gestures and suggested movements are solely for someone who is lying, so the key here to a successful investigation, if you will, would be to question the person you are accusing of cheating.
You'll need to ask questions that you truly want to know the answer to such as "are you cheating on me?" or use the specific girls name if you know it as this shows your man that you've already caught on to something over there and he mine as well just fess on up.
Here are some cool tricks to know when someone is lying to you, especially when you ask them about cheating on you, FBI style.
1. Eye Movement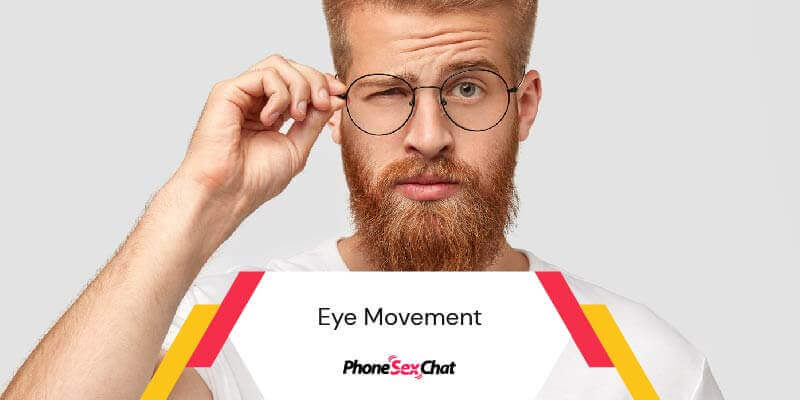 If someone blinks rapidly, closes their eyes a lot during your questions for them, or their eyes dart back and forth, this sometimes indicates lying due to the inability to sit still and calm and recollect the truth.
Typically, when someone is recollecting what happened in the past, they look towards the opposite side of their writing hand.
In other words, lying right-handed people are going to look to their right and lying left-handed people will look to their left.
They can look up, down, or the side, but if they're looking off to the same side they write with, they could be thinking with their imagination, and not with their memory recollection.
2. Hand Movement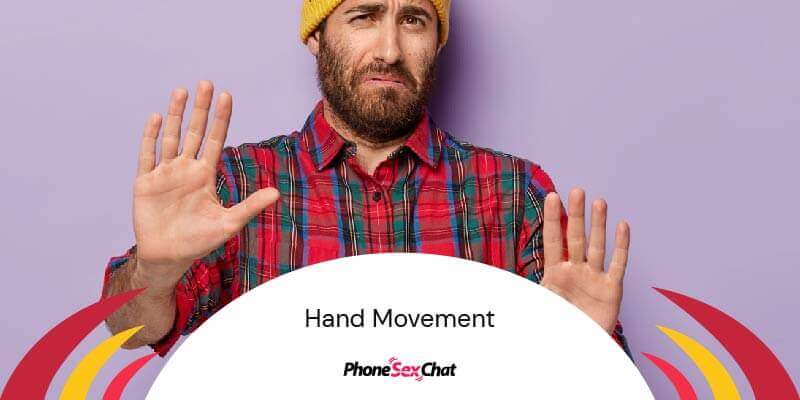 The University of Michigan completed a study in 2015 where they watched and picked apart nearly 150 different media clips of people lying, as opposed to those who weren't lying.
The clips showed that 40% of people who were lying used both of their hands to gesture, and move along with what they were saying, while only 25% of those who weren't lying used both hands.
Liars also tend to hide their palms away from you without even realizing it, it's a way to hide emotion and hide the truth. Those who put their hands in their pockets or try to hide them away from you could be lying straight through their teeth, but their hands could be showing it all.
3. Body Movement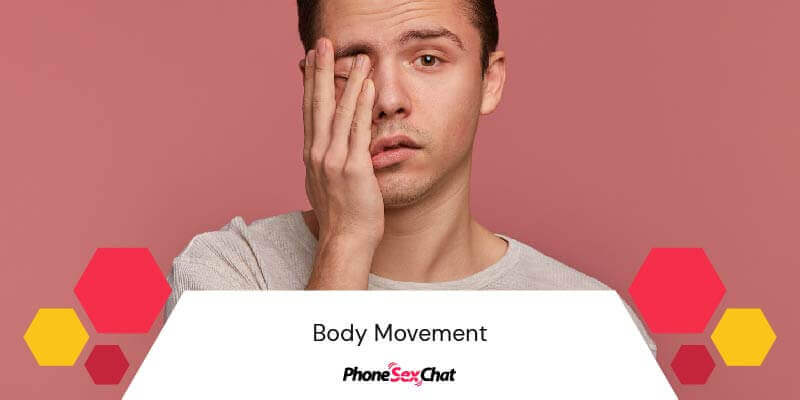 Someone fidgeting and shifting around a lot during a question, touching their face, playing with their hair – unless they're trying to seduce you, can indicate a lie.
There's something that happens within the body that just can't sit still during a lie, so you'll see a lot of feet shuffling, they'll be uncomfortable sitting or standing, constantly rocking or moving back and forth.
Either they've done something terribly wrong or they've just seen aliens, either way, you'll need to ask them what's wrong and why they seem so uncomfortable.
4. Pay a Private Investigator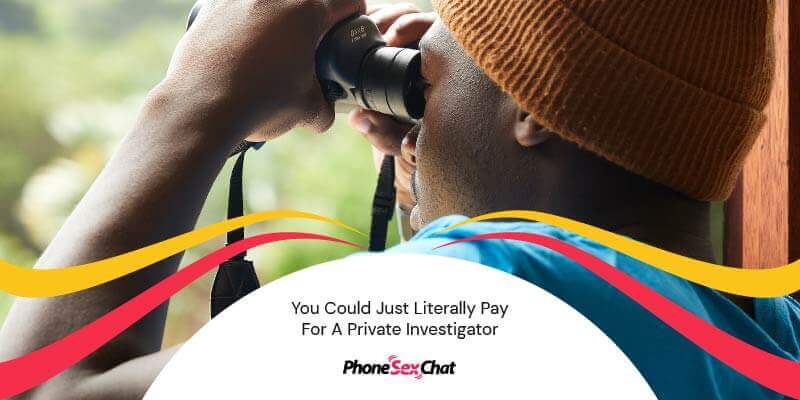 Hell, your best friend might even work at this point.
But really, you could just break down and pay for a PI to follow him around and just bust him in the act or soothe your thoughts for good. Having your friends follow him around would work too, just make sure you pick some trustworthy girls.
No matter what happens, we hope this list has helped you figure out if he's cheating or not – and we got your back, girl!