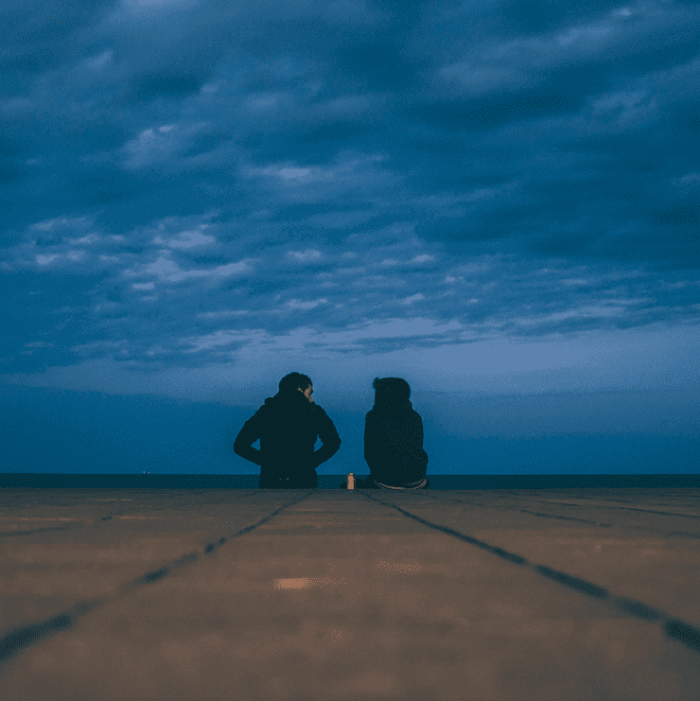 Date Night Ideas
Plus a Quiz to take at the end to see what type of date night you should choose!
It doesn't matter if you're courting someone, trying to swoon someone, or you've been with your ole' lady for ten years now, date nights for the two of you are always a great idea. It keeps the spark alive in your relationship, and it gives the two of you well deserved time together.
Whether it's fresh and young, or you're deep in love, you can always use the help of some date night ideas to spice up the night and not keep the same old boring routine.
Why Are Date Nights Important?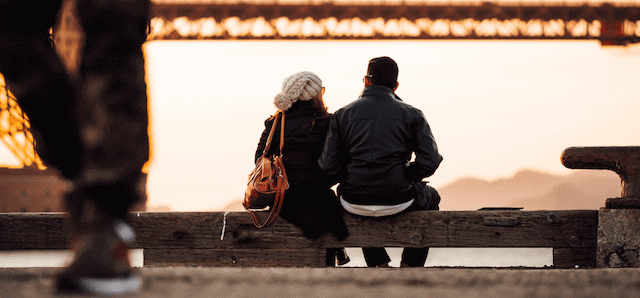 It keeps the spark alive in your relationship, it keeps your relationship from growing stale and becoming some boring routine that you just have to put yourself through. Read, 13 Ways To Keep The Spark Alive In Your Relationship, to find out how to keep it shining bright and the real importance of having that flame reignited if it's been put out.
It Shows How Much You Care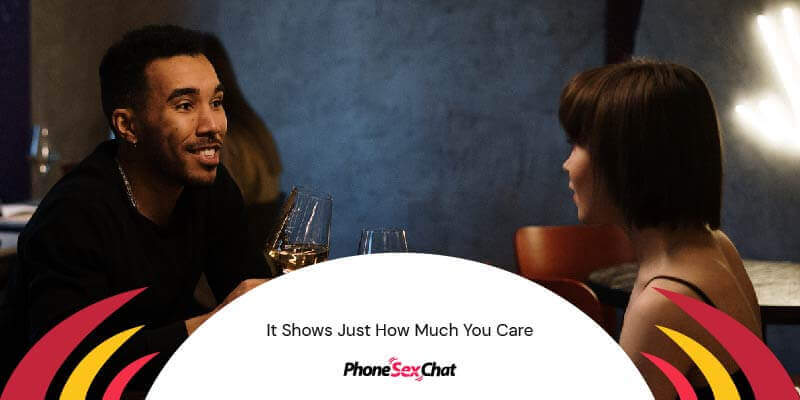 It also shows how thoughtful you are and the fact that you'll put off anything to be with him or her that night. You'll really show them just how much you care and also how much you listen to them if you make that night personal or specific for them.
Meaning that if you know he loves beer, BBQ, and football, maybe the best date night for him would be at a nice BBQ restaurant that allows beer to be drank and football to be watched while doing so. If she loves to dance, take her out dancing for the night, whether you dance or not. Relationships are all about compromise.
It Keeps You Healthier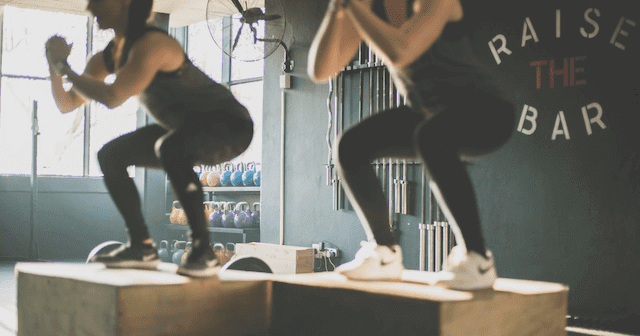 Studies show that people who get out of the house more often than those who don't, tend to be more healthy all the way around, in a relationship or not. It could be the combination of fresh air, physical activity, and mental stimulation that keeps you feeling energized and refreshed, but this is just an even better reason to designate at least a couple of days per month for date nights.
They Might Fall in Love With You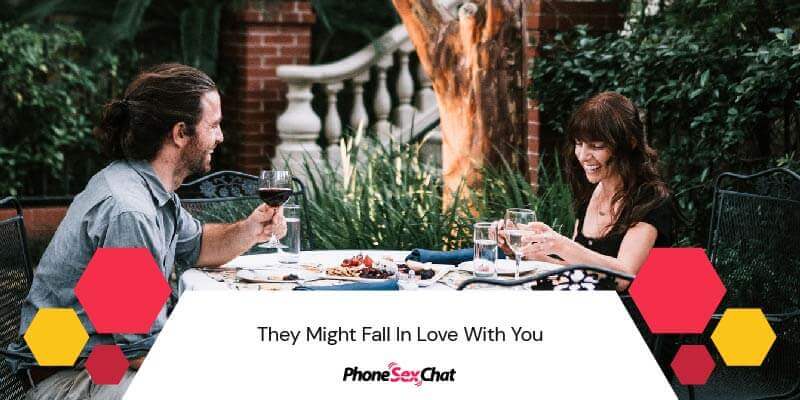 If they aren't already in love with you, taking them out on a special date night might make them fall in love with you, so if you're someone looking for commitment, this is one way to win a heart.
If she's already in love with you, this could make her fall in love all over again, by taking her out and showing the world that you love your woman!
It Shows What You Really Care About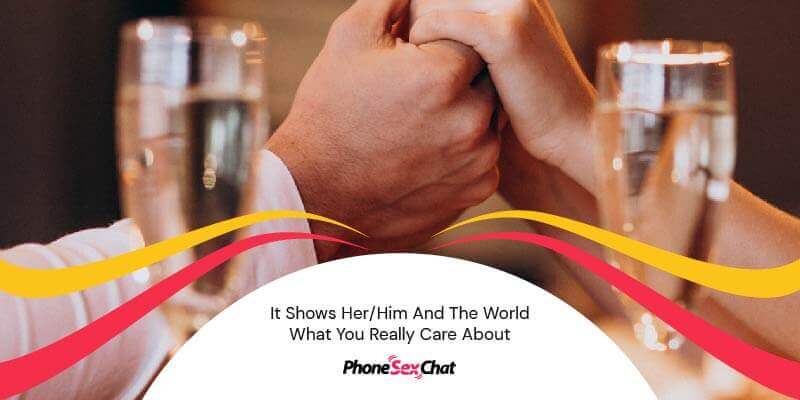 Not only are date nights beneficial to the two of you privately, but going out publicly together also shows the world who you're with and what you care about.
There is nothing worse than seeing those couples where one or both are ashamed or not so happy with the other, therefore they never go out as they don't want people to see them together.
Why be together if you can't show the world that you love each other? Or at least want to be with each other? You never know who is watching you and that same vulture that's been after him for twenty years might finally see him out with a more beautiful woman than she, and she'll retract her claws from him for good.
You Might Learn Something New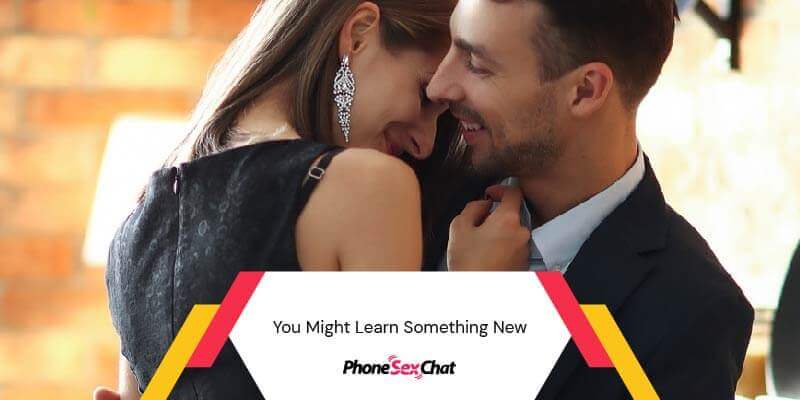 A lot of times when you go out on a date, no matter if it's only been 2 weeks or 2 years, you can still learn something new about that person.
Date nights release endorphins, which is something that I'm always covering and talking about in these articles because it is so super important to keep yourself happy and your brain juices flowing.
When endorphins are released, you feel better inside and out and you share more with each other. This is when you learn something new about each other because you're feeling so comfortable and happy with one another at that moment, it's like pure, natural ecstasy.
If she/he shares something with you that you never knew, make sure you share something with them also to combat the experiences, to let them know you're paying attention. But never interrupt or forget that they just told you something, ask questions about their scenario then introduce your story as well.
Date Night Ideas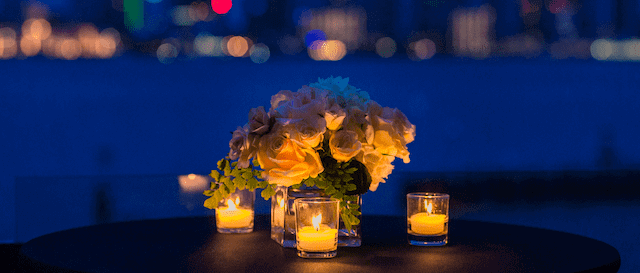 Depending on the status of your relationship and how long the two of you have been dating, kind-of determines the type of date night you should have with him or her.
Of course, it's all also going to depend on the type of person he or she is, what they like and what they're into, and also keeping in mind what they don't like.
You wouldn't take a Christian girl to a bar full of cussing and girls dancing on tables, just as you wouldn't take a Vegetarian guy out to all you can eat meat buffet. Personalize the date to his or her liking, thinking about everything she/he likes and dislikes, making sure to incorporate what they love and leave out what they hate.
Ideas for First Dates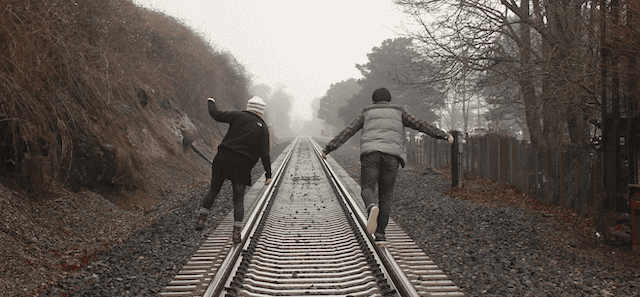 The movies: find out what he or she likes as far as movie genres go, and plan a nice, relaxed evening watching one of their favorites. This gives you the chance to say that 'next time' you can choose the movie and get a second date.
Dinner at a restaurant: find out what he or she likes to eat the most and plan a romantic dinner there. Don't forget to open her door for her and pull out her chair too, first impressions are absolutely everything.
Bowling: the best thing about bowling is you don't have to be good at it, it can still be quite fun and full of laughs – especially for a first date
The mall: believe it or not, the mall can actually provide a pretty cool first date scene. There are plenty of other people around so that you don't have to feel awkward and alone (unless you want to be that way) and you have everything you need at the mall as well, food, music, the movies, even shopping. Though we don't suggest shopping on the first date, you might send the wrong message to them. Even spending time walking around the mall could be a fun first date, especially for younger couples or those who like to people watch, or be around a lot of action. You could always stop at an ice cream shop for privacy, or browse one of the toy stores for some childlike fun.
Ideas for Several Dates in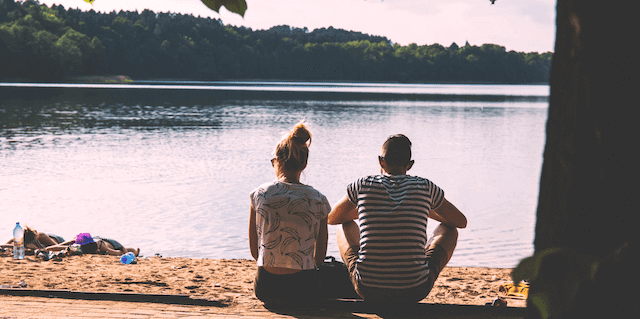 Picnic in the Park: romantic and sensual, a picnic in the park is great for those who have been together for one week or one year. Pack all of his or her favorite snacks and bring some tunes for cuddling too once the meal is gone.
Best Friend Date: once you've dated someone at least once and decided that you're ready for round two or three, sometimes it's super fun to bring another couple along for the journey. Especially if that couple is your best friend and their partner, it allows the four of you to get to know each other better, which could result in a deeper relationship with your own lover.
Go Karts/Mini Golf: if you and your partner or lover are a little adventurous, and like to have fun, try out some mini-golf or go-karting to show them what you're all about. These sports require a little bit of skill, a little bit of privacy together coupled with the action of the sport, and a whole lotta' fun!
Aquarium/Zoo/Museum: if you like animals, art, antiques, or anything a little bit different, we suggest going to an art museum or an aquarium to check out some pretty neat, original creatures (or art). This type of date allows you to get to know each other much more personally, but also allows you to experience something new together.
Fun, Open-Minded Date Ideas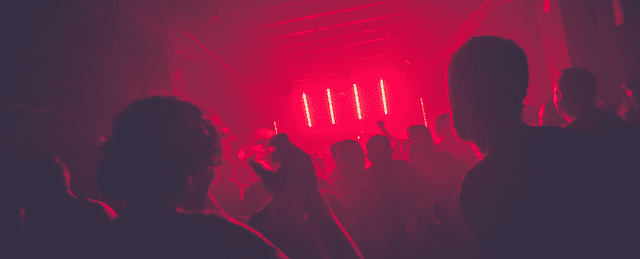 A Local but Fun Bar or Club: if you both like to drink and party, a bar or a club would be a perfect date for you two. Just make sure the two of you stick together closely all night long before another drunken fool tries to take them away from you on the dance floor. Our advice for this type of date though, don't get so wasted that you don't remember the night.
Playing Pool: there are many bars, pubs, game rooms, and even gas stations across town that have pool tables and somehow these can make some of the most fun date nights you'll ever have in your life. If you or your partner don't like crowds, no worries, find a local place with few people.
Arcade/Game Rooms: arcades and game rooms provide the same type of atmosphere that a bar would provide, minus all of the drunks singing karaoke. You can show off your skills and laugh all night long, building your relationship with your lover solely by connecting through laughter and games!
Dinner & Movie at His House: this is quite possibly the most intimate setting you could have on date night, and this is the best setting for those who want to cuddle, be alone, and/or possibly even have sex. Still, treat this night as if you were going out to eat and watch a movie, asking him or her what they would like to eat and watch for the night.
Date Ideas for Long Term Lovers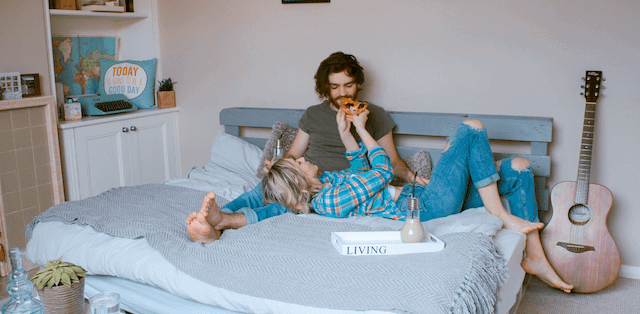 Going back to where you first met: there's nothing more special than a date back where you first met the person you are in love with. It can bring back all of those precious memories that made the two of you realize your love in the first place.
Gazing at the stars in the backyard on a blanket: such a sweet, romantic date for long-time lovers, laying in his or her backyard (or yours if you share it already) and watching the stars all night long. You can incorporate music and food into this date as well.
Double or triple dates: once you've been dating each other for some time now, it's always fun to have some friends join in on the fun with you. This allows you to experience even more romantic moments as the other couples are going to try to out-do one another when it comes to wooing their partner. Even if there is no friendly competition, there's just something about double and triple dates with all of your favorite people that make some of the best memories.
Concert: unless you or your lover hates music, you should plan on going to see at least one concert of your favorite band or group per year. Going out in public will one, show the world who you're with, but also will show your lover just how much you enjoy spending time with them, and how much you love sharing things with them. Besides, there is something about a concert that kicks out your adrenaline and allows the two of you to experience such a rush together!
Date Night Quiz: What Type of Date Should You Go on?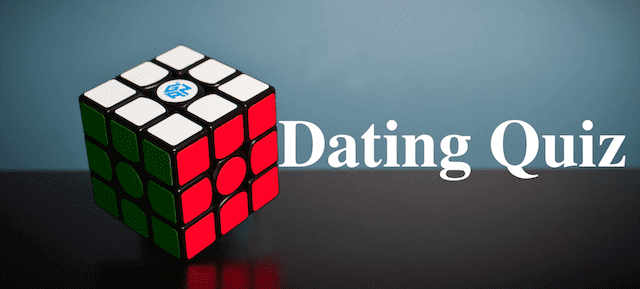 When it comes to dating, do you consider yourself more:
Submissive and a follower
Abrasive and a leader
I like it to be 50/50
If you had to choose one or the other for a date with your current crush or lover, would it be:
A movie
A restaurant
Their house/my house
On a date, would you prefer the room to be:
Quiet
Loud
Not too quiet but not too loud
Which would you say you like more:
Sitting down in a relaxed atmosphere
Playing pool with loud music playing
Picnic in the park
Are the two of you going on the date (or the one you'd like to go on a date with) the opposite when it comes to things you like or similar?
Similar
Not similar
Somewhat similar
How long have you been dating?:
Less than six months
Six months to one year
More than one year
Have you had sex? (yes, no, only oral)
No
Yes
Only oral
Do you have any reservations or things you just won't do in front of him/her?
I don't want to eat in front of him/her yet
I don't want to fart in front of them
I'm pretty comfortable but not ready to use the bathroom in front of them yet (choose this if you are also comfortable with anything)
Would you say your partner (or the prospect for your date night) is more:
Quiet and reserved
Loud and silly
Somewhere in between
Does your partner prefer a room that is:
Quiet with few people
Loud with lots of people
Somewhere in between
Answers
Mostly 1's:
Receiving mostly 1's on our 'date night' quiz means that you're either just starting out with them or you're more reserved than others. We suggest going to a movie theater where it's dark and quiet, but not so quiet that you have to talk to each other the whole time.
Being that it sounds like you're still experiencing the butterfly stage, it might benefit you to have an intimate night together but without getting intimate.
Mostly 2's:
If you got mostly 2's on the 'date night' quiz, you and your partner would benefit most by going out to eat at a restaurant or if you like to drink, a local, upscale bar. Somewhere with a lot of people, good food, and lots of action would do the trick for the night.
Mostly 3's:
Getting mostly 3's mean you have a pretty well-balanced idea of a date night, you'd be fine with going out to eat at a restaurant that has just enough people in it to fill it up but not too many where you can't sit down. Or you'd be happy with a movie in the dark where it's super quiet. Try a picnic in the park or spending time outdoors for your fun-filled date night.
A Mixture of All:
Well, aren't you the lucky one? If you scored a mixture of all three then you shouldn't have much trouble at all finding the right date for you and your partner to go on. Being "somewhere in between" means that you could go to dinner and a movie, then turn around and go to your local bar for "dessert".
With a mixture of everything, talk it out with your partner and see where or what the two of you could come up with for the night. It sounds like you're going to have plenty of pretty awesome dates to come anyways!