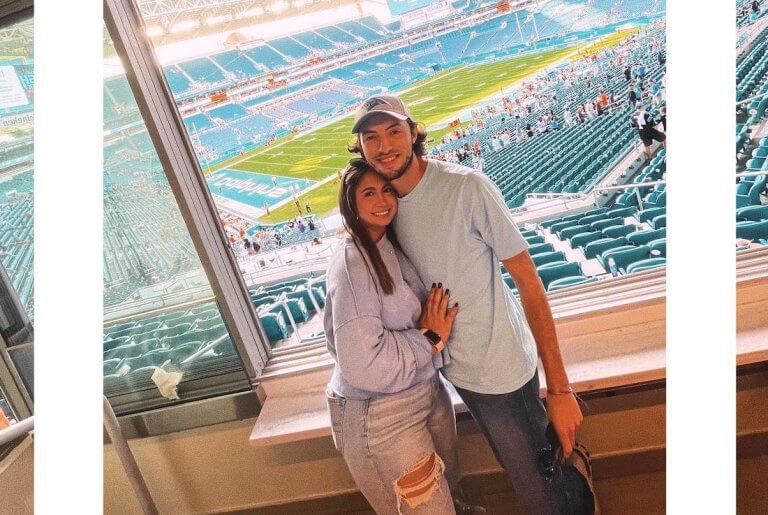 How to Talk to Your Ex
Talking to an ex is usually awkward or uncomfortable, especially if the break-up was recent, and more so if things aren't amicable at the moment, we've all been there. But don't fear it shouldn't be as hard as most make it out to be. This person once mattered to you tremendously, and you just have to find it in you to speak to them like you would with anyone else.
Determine If You Should Be Talking
The most important thing before talking to an ex is determining if you should even be talking to them in the first place. Perhaps alongside that, why you are talking to them. Before starting a conversation with them, perhaps ask yourself if talking to them is a good idea or if it's best to avoid it. Of course, it is possible to be friendly with an ex and have good conversations, but not everyone is at that point, so you have to analyze the situation and choose wisely.
If they have moved on and you are only talking to them because you aren't accepting, maybe you shouldn't be talking to them. Don't cause problems where they aren't needed and don't invest your energy into something just to cause chaos. They are your ex for a reason. If possible, be happy for them, and if that's not an option, avoid contact.
If you ended on good terms and would like to catch up, it's probably okay to be talking to them. If you think you have crossed over to being friends, and you are genuinely wanting to catch up with them over something casual, like a cup of coffee, getting together and talking is okay.
Good Reasons and Excuses to Talk to Your Ex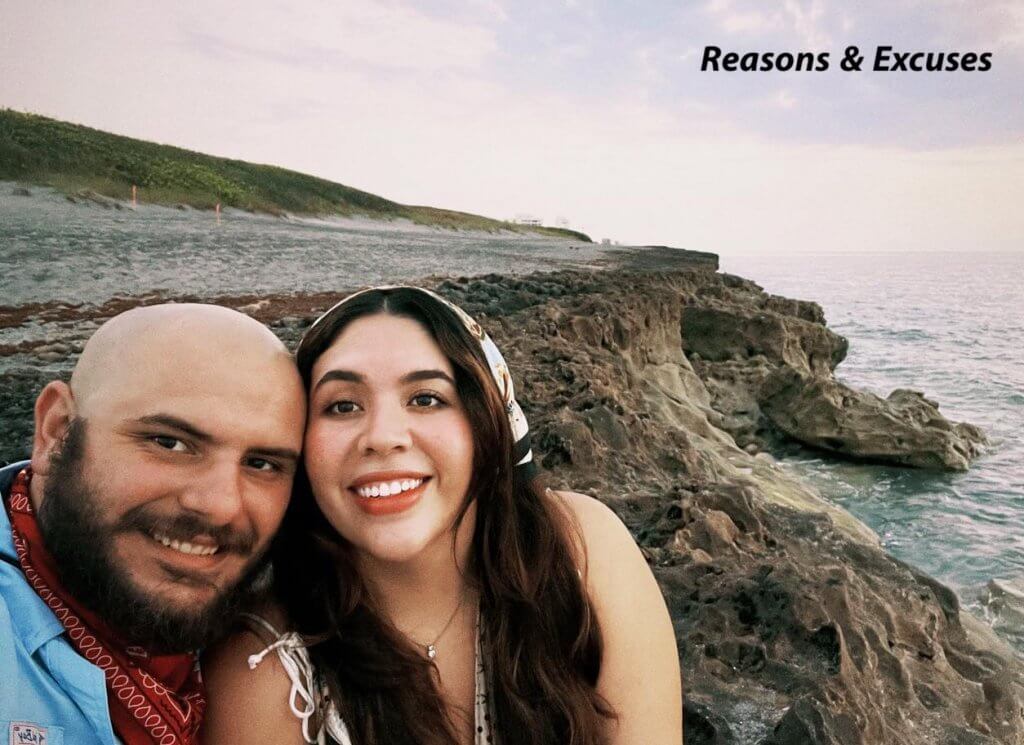 Sometimes we think we have a good reason to be talking with an ex again, but really it's just an excuse to keep something alive that is simply no longer there. Take a moment to think about how you're feeling and how you've been doing since the break-up to better understand if your motives are real or just an excuse. If they are just an excuse, it would be best not to talk to them.
Good Reasons to Talk to an Ex:
Assuming you are both friendly with each other, these reasons below are good reasons to talk to your ex.
It's their birthday, and you would like to say Happy Birthday and wish them well.
They just accomplished something important, and you'd like to congratulate them.
You have something of theirs that you'd like to return, or they have something of yours that you'd like to have back.
Excuses to Talk to an Ex:
Below are some common excuses for why people usually talk to their ex.
You want help with something you are completely capable of doing on your own.
You want them to go to an activity with you, so you don't show up by yourself.
You're going through something difficult and want emotional support from them.
How to Talk to an Ex After a Bad Break Up
This is the hardest one to tackle. No one really looks forward to talking to their ex after a bad break-up because you're both probably hurt for one reason or another. It's especially difficult if there was cheating going on too, but sometimes it's inevitable to have a conversation, so keep these things in mind when you need to do it:
Remain calm: It's easy to be upset and want to yell at them or express anger and resentment in some way, but it's also completely unnecessary. You'll be able to finish the conversation faster and get your point across much better if you remain calm while speaking to them. 
Stick to the point: Since you probably don't want to be having this conversation, sticking to the point is very important. Don't get distracted with any he said/she said or stuck in a loop of who was right and wrong. Talk about what you need to talk about and be done with it.
Have the conversation if it's absolutely necessary: If the break-up was terrible, and you don't need to talk to them, don't. Do what feels best for you. No one can force you to do anything you don't want to. If you think it's better to avoid the situation, that is always an option.
How to Talk to an Ex After a Good Break-Up
Although this one is easier to digest, you have to make sure you know your place in the conversation. It can be easy to forget you are their ex if the break-up was amicable, so keep things respectful and as normal as possible. Remember, they're not your partner anymore, and they are your friend, so treat them that way.
Don't be intrusive: You might be curious to know if they're dating someone new, but if they don't bring it up, don't ask. It's not really your place to care. 
Be nice, but not overly nice: Always be nice, you wouldn't want to be mean to a friend, but don't be exceedingly nice. You should respect the ex-factor. 
Personal space: If you're meeting in person, give them personal space, and don't be too touchy. If there are any leftover feelings there, but you know you need to respect them as an ex, it is important to remember. 
Topics to Avoid and Talk About With Your Ex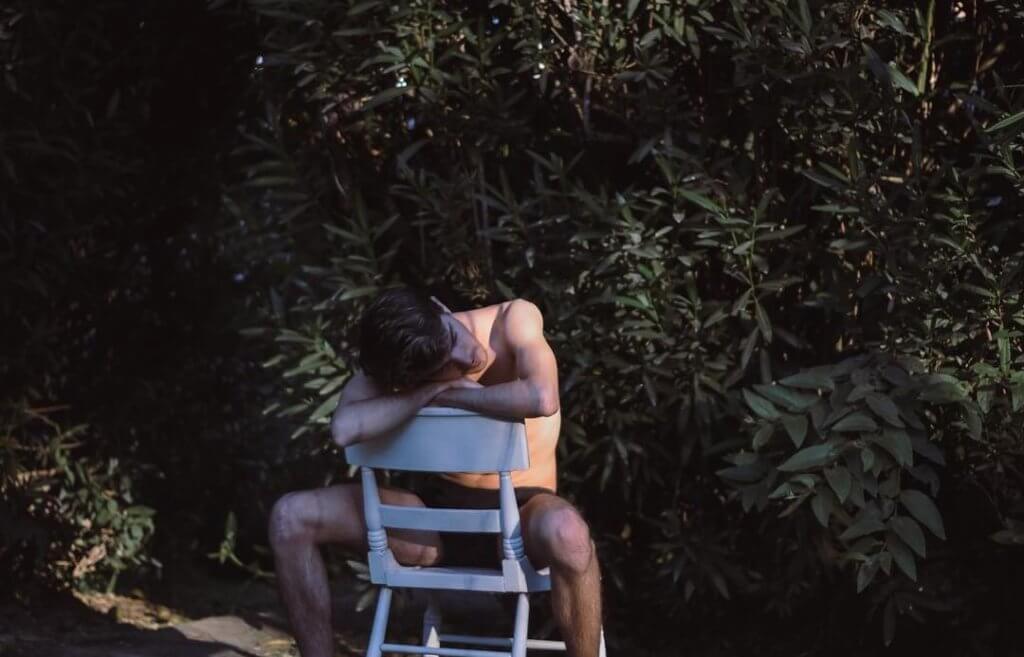 Now that we have covered good reasons to talk to an ex, excuses to talk to them, and how to go about doing it after a good break-up, and even after a bad break-up, here are some topics to avoid, and other topics to talk about. 
Topics to Avoid:
Your new and exciting relationship: They're probably not too eager to hear about your new relationship, even if you are friends. If they are a recent ex, definitely avoid this topic.
Your sex life: This one might be obvious, but in case it's not, definitely don't bring up your sex life. They definitely don't want to hear about it.
Past issues: Unless you're trying to get back together, don't bring up past issues. If they don't need to be resolved, avoid mentioning them.
Topics to Talk About:
Have a normal conversation: Simply catch up and talk about how you're both doing, things you are proud of accomplishing, new things in your life.
Current happenings: Current events are a safe, neutral topic to discuss. You can both share about different things, giving you both the chance to talk and not having the pressure on just one or the other. 
Common interests: Talking about something you had in common is a great topic. If you both loved the same band, you probably still do. Talk about that and take the focus off of each other for a bit.
Has Your Ex Reached Out?
Although everything mentioned above covers the basics of talking to an ex, it mostly pertains to a situation in which you are both wanting to talk to each other, or you are the one reaching out to them. But what if they are the ones reaching out or showing interest in speaking to you? It could vary greatly, depending on if you think it's a positive or a negative thing that they have reached out. Here are some tips to keep in mind if that happens.
If they have reached out is a negative thing, pause for a moment and process what they said to initiate the conversation. Gather yourself and your thoughts and calmly formulate a response. If you can avoid talking to them and finish the conversation before it starts, that is a great choice. However, if you must resolve a pending issue, be brief, but direct so you can finish the conversation quickly.
If it's a positive thing, or at least a neutral thing, they have decided to reach out. Take the opportunity to apply everything you have learned about having a positive and effective conversation from this article, and have a great conversation.
Wrapping things up:
Although talking with an ex doesn't usually give us the best feeling in the world, how you approach the situation matters. Hopefully, they're not an extremely recent ex, and you've had some time to get over things and move on. However, even if you are now the best of friends, you probably still want to keep in mind to avoid certain topics and instead talk about more neutral things. Whatever you do, make sure you're talking to them for the right reasons and not simply looking for an excuse.
Additionally, remember always to be polite and respectful and talk to them how you want them to talk to you. If you ever doubt if you should mention something or not, ask yourself how you would feel if they talked to you about a certain topic and decide based on that.