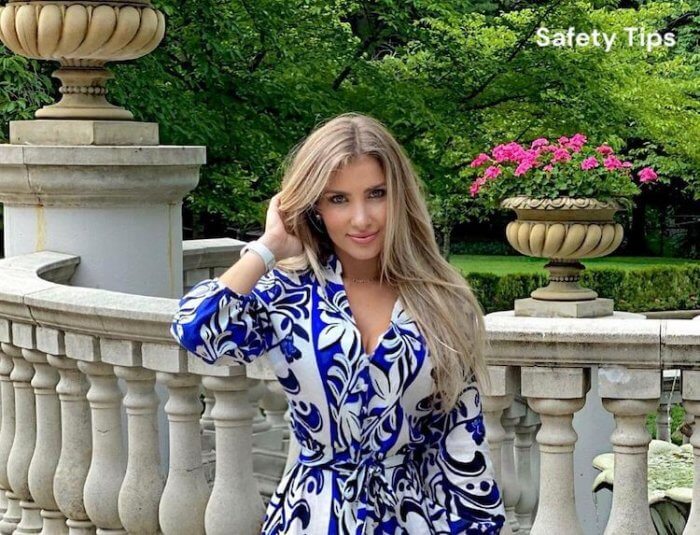 Safety Measurements When Calling Chat Lines
Meeting people online or in-person is not the only way you can connect to new people. A method that has been around for a very long time is chat lines.
You can call a chat line, talk to people on the phone, get to know them, and hope that something good comes from it. With that being said, talking on chat lines does have its dangers.
Today, we will share with you how to have safe conversations on chat lines and ways to keep yourself safe throughout the process.
Best Practices for Calling Chat Lines
Let's take a look at some of the best practices you can use for calling chat lines before we get into the safety measures you need to have in place.
Figure out why you are calling in the first place.
First, you need to figure out what your end goal is. Why are you calling the chat line in the first place and what do you want to get out of it? Do you need to find a new friend, a romantic partner, or just have someone to talk to who cannot judge you because they do not know you?
Create a positive impression.
People do not like people who are negative and create a bad atmosphere. You want to start this new journey with a positive mindset. Go in feeling confident and share some of your best qualities with this person.
The person on the other end of the phone does not know you. Let them know all the good things about you, and do not worry about your past and baggage because they do not know those things exist just yet.
Stay focused.
Just like you want the person to get to know you, take in what you are saying, and listen to your stories, you want to do the same for them. Stay focused, listen and ask questions to show the other person that you are listening and interested in what they say. People will learn to trust you if you are open with them and listen to what they have to say.
Do not be rude.
You turned to this article to find out how you can stay safe on these chat lines. The person you are talking to might be wondering the same thing. With this in mind, you do not want to come across as rude or overbearing.
Give the other person a chance to talk and not judge them for what they say. You are both looking for someone to confide in, someone to talk to, and someone who will not judge you.
Do not get overly emotional.
Once you start chatting to someone, you want to make sure that you do not become overly emotional. Remember, you have yet to meet this person. Someone who comes off as very emotional right off the bat often does not end up with the results that they want.
You can share your emotions and let the person know how you feel but often, if you are too emotional in the beginning, they will simply put down the phone and not talk to you again.
Safety Measures to Have in Place When Calling a Chat Line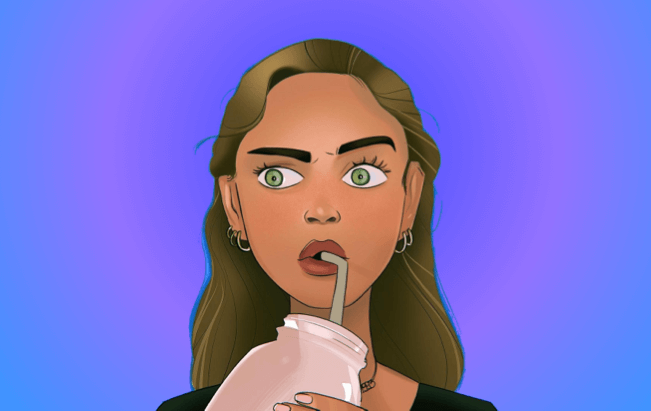 Now that you have a better idea of how to conduct yourself during these calls, let's take a look at some of the safety measures you need to have in place to keep you safe throughout this process.
Do not give the person your details.
As the saying goes, 'you do not know this person from a bar of soap'. Keep your personal information to yourself. Do not give out the following to anyone that you do not know personally, and frankly, you should not be handing out your personal information to anyone.
Your address.
Bank account details.
Your personal information, such as your identification number, credit card numbers.
Social media passwords.
Any passwords, for that matter.
Trust your gut feeling.
We are all born with a form of intuition. Something in our gut tells us when something does not feel right. You need to learn to trust and listen to your gut feeling. When you are talking to someone, and you do not feel comfortable, that is something telling you that you need to remove yourself from that situation.
Listen to your gut and end the conversation civilly. Once you put the phone down, you can then block the number and move on.
Do not meet up with the person alone.
After your first conversation with a new person, do not go and meet the person. You do not know the person at all and do not want to get caught in a sticky situation.
If you do go and meet the person, make sure that you do not meet them independently. Tell someone where you are going and make sure that someone goes with you. That way if the meeting does go south, you have an exit strategy.
Read on to find out more ways to protect yourself when you meet someone from a chat line.
Report bad behavior.
Chat lines have measures in place to help protect their customers. If you feel that the person you are talking to is mistreating you, asking for sexual favors or images, you need to report them to the chat line.
Not only will you be protecting yourself, but you will also be helping people who might come into contact with this person later on.
Block a number if they give you the creeps.
People tend to be scared to block numbers because they always wonder 'what if'. You should not allow this to be your thought process. There are many good people out there who want to talk to you and get to know you.
If someone gives you the creeps, put the phone down and block their numbers from your phone right away. You do not need that energy around you. Rather safe than sorry, and like we said before, listen to your gut feeling.
Safety Measures to Have in Place When You Meet Up With Someone From a Chat Line
There are a few things you need to have in place to help keep you safe when you are ready to meet up with someone you have been chatting to. Remember, these safety measures are meant to keep you safe regardless of how well you think you know the person. You need to ensure that you stay safe.
Meet in a public place.
Tell a friend where you are going and ask them to come with you. They do not have to sit with you, but they do need to see that you are safe.
If you are not comfortable, do not agree to meet the person.
Make sure that you have your own way to get the location and get home. You do not want to get into a car with a person you are unsure of.
Once you have set a location, do not change it, and once the meeting is over, do not agree to go somewhere else with the person on the first in-person meet.
Do not consume anything that is offered to you unless you can see that it is closed before you open it yourself.
Final Thoughts
Staying connected with people these days can be hard. We all have our own issues and worries, so it is nice to talk to someone new and fresh. It is an astounding way for you to meet single people, form a connection, and move onto the next stage of your relationship.
With all that being said, you need to keep yourself safe at all times. No relationship is worth you being put into dangerous situations. Keep an open mind but stay aware of your surroundings and what information you are willing to share.