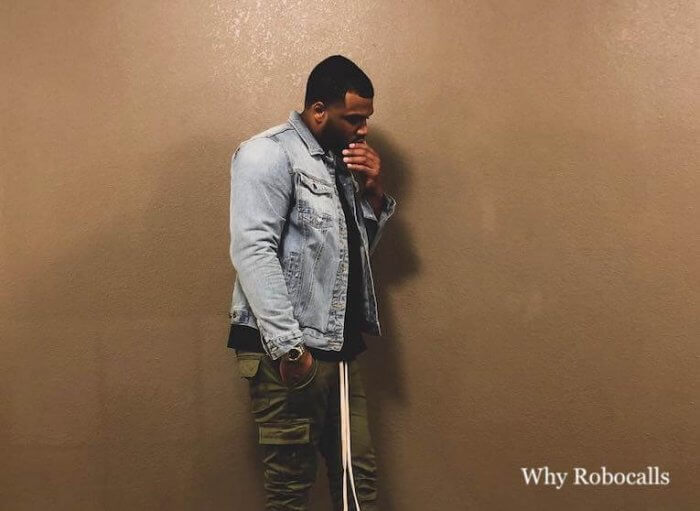 Why Do You Get Spam Calls?
Imagine these scenarios;
You receive a call from an unknown number saying that you just won $10 million on the lottery, and you don't have the slightest idea how this happened?
You receive a call from a person who's claiming to be an IRS representative threatening you to take action for non-payment of taxes, otherwise, the police would arrest you within 24 hours.
Another unknown caller contacts you to inform you that your car warranty is no longer current and offers to help you find a way out of the problem.
These are all classic examples of spam calls, which also refer to telemarketing calls or spam robocalls.
What Are the Motives Behind the Spam Calls?
Spam calls are unsolicited phone calls that are often made by computer and automatic dialer to deliver a prerecorded message. Some robocalls are legitimate, such as those that remind consumers about their pharmacy pickups and educational institutions that deliver important school announcements to parents and students.
Unfortunately, most of the robocalls that people receive nowadays are scams, ads, phishing schemes, and telemarketing campaigns. Those behind these scam calls aim to gather personal information from their targets, like their Social Security number and credit card details. Sometimes, scammers also ask for money directly from their targets.
What Is the Prevalence of Spam Calls in the U.S.?
Billions of spam calls strike American mobile phones every month. A recent data analysis on the prevalence of spam calls reveals that spam calls or robocalls have become out of control over the past couple of years. The data also shows that the percentage of spam calls made a huge leap from 3.7% of total calls to a whopping 29.2% within just one year. Even more alarmingly, the percentage continues to rise to hit 44%, evidently costing the cellular phone consumers a significant sum of money.
Every year, spam calls attack consumers at record-breaking degrees, exceeding the prior year. This burden continuously disrupts the privacy of millions of mobile phone owners across the U.S. at higher extremes.
Why Do You Often Receive Spam Calls?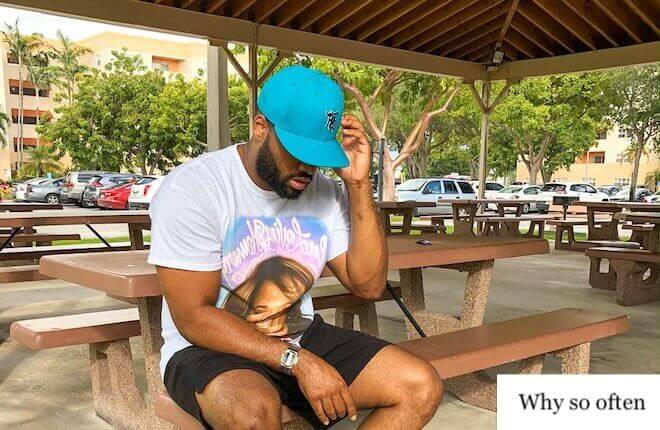 There are several explanations as to why you often receive spam calls on your cell phone. Here are the most common ones;
1. Blame it on technology.
Technological advancements tend to reveal numerous flaws and weaknesses in the current phone system. These flaws can give way to various malicious schemes that are meant to influence unsuspicious consumers, invade their privacy, and steal private information. Sad to say, technology magnifies the prevalence of relentless spam calls and robocalls from undetectable origins.
2. Your phone number was shared/disclosed to third parties.
If you're receiving numerous spam calls, the chances are that your phone number has been compromised. There are many reasons behind this. Perhaps you've signed up for a membership form that requires your phone number, joined a survey, or entered your phone number on a website. A lot of companies share the contact information of their clients with third parties, which is one of the main causes for the increasing number of spam calls.
3. Scammers are continuously looking for targets.
Scammers will always find a way to squeeze money out of their targets. They make use of spam calls to run their operations and use a variety of schemes to lure innocent consumers. Their goal is to acquire their target's personal information or convince them to avail a certain product or service.
4. Your phone number is included in a database utilized by telemarketers.
The majority of telemarketers purchase their phone number database from third-party data providers. If you keep getting spam calls, there's a huge possibility that your phone number is included in such databases. How did this happen?
Here are some of the probable reasons;
You called a toll-free number or 800, 888, 900 phone number, which uses a caller I.D. technology that saves and collects phone numbers.
You signed up for a loan or credit and used your phone number as contact information.
You are a registered voter.
You purchased something online and gave your phone number.
5. Scammers take advantage of any situation.
The COVID-19 pandemic gave rise to many spam calls related to treatment options, financial relief, and free COVID-19 testing. Another recent scam uses the IRS as a front to phish information, stating that they would provide a stimulus check.
During this worldwide pandemic, a lot of scammers are actually taking advantage of the situation. They make use of whatever means they have to acquire phone numbers and contact innocent people to get valuable information, such as bank details.
6. Anyone who has a phone number is a target.
Spam callers and robocallers are not humans. They are computers and/or automatic dialers duly programmed to dial random telephone numbers, making everyone who has a phone number a potential target. In effect, even if your phone number is confidential, there is still a chance for you to receive a spam call at any point.
7. Telemarketing scams peak during the holiday season.
Statistics prove that spam calls increase significantly during the Christmas season. There are three reasons why. First, people have a gift-giving attitude during this season; second, most people receive and expect many calls during the holidays; and third, it is the season for shopping. Unfortunately, telemarketers and spam callers see this as the perfect opportunity to strike. These clearly explain why you tend to receive more spam calls during the Christmas and holiday seasons.
8. Some spam calls are legal robocalls.
Some companies, institutions, and government agencies use robocalls to deliver automated messages to a certain group of individuals. The recorded messages typically contain important announcements, notifications, reminders, or promotions. In that sense, anyone who has a phone number can receive a legitimate robocall about a medical appointment, money lending services, charitable institutions, political campaigns, bill due to date reminders, and product infomercials, among many others.
How to Avoid Getting Spam Calls
Spam calls have alarmingly increased over the years, disrupting the privacy and safety of consumers. How can you avoid getting spam calls? What safety measures can you do to prevent them? Here's what we can suggest;
1. Do not answer calls from an unknown number.
Most spam calls appear as "Unknown Number" or "Unknown" on your caller I.D. If you happen to see such an incoming call on your phone, do not answer. As an additional layer of protection, do not answer calls from phone numbers that you don't know. Scammers tend to keep tabs on active phone numbers, particularly the ones that entertain their calls.
2. Inquire for solutions from your carrier.
To avoid spam calls, inquire from your mobile carrier if they offer special features, apps, or software that block spam calls. Even if they would charge you a fee for the service, it is a much better option than receiving multiple spam calls every day.
3. Register your number for free at the National Do-Not-Call Registry.
Go to donotcall.gov or call 1-888-382-1222 and register your number at the National Do-Not-Call Registry. This can prevent scammers, telemarketers, robocalls, and fraudulent callers from contacting you for a month.
4. Check out various apps that block spam calls.
There are several downloadable apps that are useful in blocking spam calls. Most work for both iOS and Android. You may download them for free and pay a minimal amount to continue using the service. Aside from blocking unsolicited calls and spam callers, they are also useful in reporting malicious callers, scammers, and fake telemarketers.
Some of the most common apps that block spam calls are; Hiya (free for both iOS and Android), Nomorobo ($1.99/month), Truecaller (free), and Should I Answer (free).
How to Spot a Spam Call
Spam calls and fraudulent calls are not limited to gender, race, ethnicity, and income. In fact, anyone is a potential target. Statistics reveal that scammers tend to target specific age groups, particularly the young adults, elderly and millennial individuals. As such, everyone must know how to spot a spam call right away or even before answering the phone.
The following are the red flags you need to watch out for;
You do not recognize the phone number.
Your caller I.D. registers it as a spam number (if you're using an app that identifies spam callers and telemarketers).
The phone number is from a city where you recently had a vacation, bought a ticket online, or booked a hotel room.
Your caller I.D. displays a number that has the same first 6 digits as your phone number.
Your caller I.D. identifies the incoming call as "Unknown Number", "Unknown Caller", "Private", or "Blocked".
You are unable to call the company back on their phone number.
The caller asks for your personal information and Social Security Number.
The caller instructs you to perform certain operations on your mobile banking app and asks for the OTP sent to your registered phone number (One Time Password).
The callers ask for your email address and instruct you to click on a link.
Introduces itself as a charitable institution that raises funds for a worthy cause.
Technical support call that you didn't request.
A caller informs you that a family member is in danger (or any form of distress), and you need to send a certain amount of money immediately.
There are elements of threat and harassment to the call.
Conclusion
If you receive a spam call, don't hesitate to hang up right away. The sooner you end the call and take action, the lesser chance of you being contacted again by the same scammer. Keep in mind that regardless of how vigilant you are, you can always encounter scammers and cybercriminals. They will do everything they can to steal private information, and the least you could do is to keep them away by all means.
To minimize the risks, report such incidents immediately and secure your data. Remember that it pays to become fully aware of the illegal schemes that scammers use to target their victims, so you can protect yourself at all times.