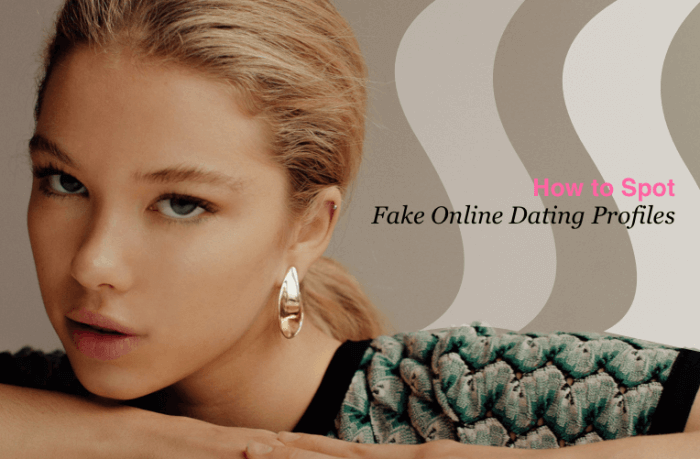 How to Spot Fake Online Dating Profiles
With all the advantages dating apps bring, there is a serious downside where dishonest people create fake profiles for nefarious purposes like stealing personal information, and their work is getting more advanced as tech advances. Just like the tech for online connections has evolved, so has the con work.
When fake profiles were first a concern, there was a person behind the fake photo, but now it might just be a bot that's sending you emojis and love hearts. The best protection against getting caught up in a catfisher's net is to watch out for these telltale signs that something is not right with a profile, whether it's a bot or a person behind the facade.
1. The Photo Is Too Good to Be True (and There Is Only One).
We all want to connect with beautiful people, but that is just what scammers are relying on. They scrape the hottest photos from models off the internet and repurpose them for their fake accounts. This is also why there won't be many photos because they won't have free access to more images; you can't just snap a selfie if it isn't your face.
If you get that nagging thought that this person looks just too good, try to reverse search the image on Google to see if that image was used somewhere else like a models portfolio site. It's pretty easy to do, just take a screengrab of the profile picture and drag and drop it into the search bar if you are on your desktop. That's a clue of how prolific this problem is: Google lets you drag and drop images for reverse searches so it must be a pretty popular function.
Once you have hit search, Google will show you where else the image is used and you can see where it was originally sourced from. On your phone, open the webpage of the profile you want to check out, then tap and hold the image for a menu to appear, on which you tap "search Google for this image".
If the account you found the picture on is fake, you will find that the original image belongs to someone else with a different name who loaded that photo onto the internet for a very different purpose. There are even full websites dedicated to helping identify catfishers like Social Catfish who will dig up extra information for you if you want it.
2. It Feels Like You're Talking to a Robot.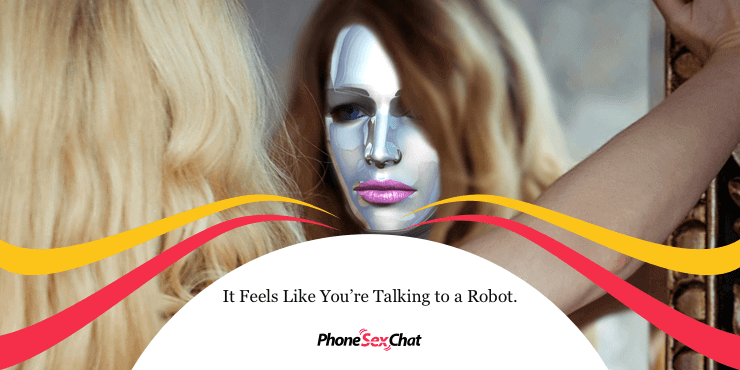 Let's say the image passed the Google search test and it seems legit, so you start texting. At first, the messages are pretty normal small talk, but you start to notice the conversation is a little flat. Not just flat as in boring, flat as in doesn't really connect with the topics you bring up or doesn't give any indication of original thinking.
If the conversation seems to repeat the same responses a lot, regardless of what the question or topic is, it may well be a bot on the other side. To test this, ask a pretty distinct question that people would have some kind of emotional response to if they found it boring or strange.
Asking questions where people would normally give a really detailed, passionate answer that makes sense for their personality is something bots cannot do. Avoid common topics like "Do you like pineapple on pizza" as the bot may well have a pre-programmed response to questions like that or "Are you a robot?" Try to change the conversation with an unpredictable question on a completely different topic, and if the responses are strictly sticking to a script suited to the first topic, you are probably talking to a bot.
A good rule of thumb is that even the most boring person is not as generic as a bot. If you feel like you aren't getting any real conversation out of the person you wouldn't want to date them anyway, so just swipe left to miss both bores and bots.
3. They Ask to Move to a Different App Really Quickly.
Let's say you've had a pretty good human-based conversation with the account, and don't suspect a bot being on the other side of the screen anymore. That doesn't mean this person has your best interests at heart as they may not even want access to that; they might want to get into your wallet, not your feelings.
If you are using an app for dating that doesn't charge a cent for chatting, be very wary of a profile that requests to move the conversation to another app. They may well be targeting you to get more information or to chat about ways they really need your help with something that will only be fixed with money, your money in particular.
In order to protect your privacy and personal information, never give out any of your details. Even better than that, end any connection to profiles that start to ask you about personal information, even if you have been in contact for quite some time.
If you have never met this person, they don't need your address or even your phone number if they can already contact you on the app.
4. Their Background Doesn't Check Out.
Let's say you have a reason to keep in contact with this account, but you still want to be sure you aren't getting conned. Maybe you love it, maybe you hate it, but we can all Google people to see more about them. This can be completely harmless if all you want to do is check out where the person says they live or what work they do is actually true.
If you can find traces of them online through other social media sites that corroborate their claims, the person is most probably legit. But if you run their name through a search engine and nothing comes back at all, that's a big red flag that the profile is not real.
Connecting with a profile and then checking to see if there is the same identity and background story on platforms like Facebook and LinkedIn can be good starting points to check if they were telling the truth about themselves or not.
5. They Refuse to See You in Person or Even Over Video Call.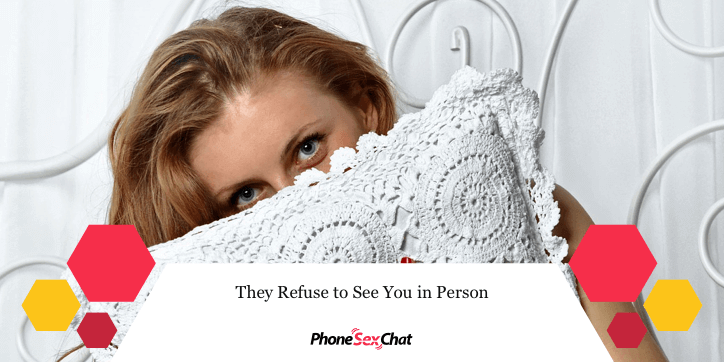 So let's say they have not asked you for any personal details, the conversation is pretty good, they have enough pictures of themselves on the profile, and when you Google searched the images nothing came back as fishy. They must be legit, right? Well, the next test is whether or not they are willing to schedule a meeting with you and if they actually keep that promise.
Surprising someone with a video call over any app is not a good way to test this, but if you try to invite the person to a local event or just ask if they want to "e-meet" using the dating app's video call service the response is important. If you get a hard no or they flake by missing the agreed time, every time, there is still something wrong here.
This person doesn't want to meet you face-to-face if they refuse or fail to keep a promise, meaning something is not true from what they have been telling you. In situations where the person is more of a chat buddy than a romantic partner, it's harmless.
But if this person has been making intimate promises and trying to engage you romantically while also failing to meet you in person or flat out refusing to, they are not to be trusted, and this connection should probably be blocked or terminated.
Be honest with the person and explain that you can't really trust them if they can't follow through on their promises to meet you or can't have a conversation where you can both see each other. If they are a genuine person with your best interests at heart they will understand. If not, you may want to look into blocking them on all social media and maybe even getting a restraining order.
6. The Biggest Red Flag Is a Love Bomb.
Loveboming might sound cute, but it's a manipulative attempt to overwhelm someone with a ton of love and affection very early on in a relationship. This topic was kept for last because it is the most obvious, but unfortunately also one of the most effective cons.
This doesn't just apply to online dating either; if someone escalates the conversation from 0 at "Nice to meet you" to 100 at "I love you" in no time at all, there is something very wrong here. We all want to be loved and to feel like we are fascinating people that someone finally "gets" and fully appreciates, but the truth is people just don't fall in true love that quickly.
Be very careful of people who love bomb you with a deluge of compliments and constant appreciation for just how amazing you are. It may well be true that you are amazing, but it is manipulative behavior that is often used to trap a person into a relationship where these overwhelming and extremely powerful feelings of love are freely given almost immediately.
This isn't to say that love, at first sight, is a complete myth, but it is to say that our desire for a whirlwind romance is easily manipulated by people who have ulterior motives that often result in abusive or exploitative relationships.