Definition and Statistics
By definition, sexting refers to the act of sending messages that implies sex. Such messages may contain sexually-explicit content such as nudity, porn pictures, simulated sexual acts and/or videos. They are usually sent using a mobile phone or any digital device.
Sexting is quite very common in this present generation because based on a recent survey, as much as 96% of Americans own a cell phone of some kind. In addition to this, almost three-quarters of the American adult population these days own a desktop computer or a laptop; and an estimated half of the entire population own a tablet or an e-reader device.
Accessibility to the internet and various pornographic materials online are both contributing factors as to why sexting has become popular and widespread.
Research also reveals that the age bracket that is most keen to sexting consists of young adults aged 18 to 24 years old. As much as 70% of this age group also receive photos and videos that are suggestive of sex.
This doesn't come as a surprise at all because as much as 77% send sexually-explicit content to people that they know (such as colleagues, friends and co-workers) while 16% send them to complete strangers or to random people.
Does Sexting Have Some Relevance?
Sexting actually has some relevance when viewed from a wider and more mature perspective. Married couples and those who are in a serious relationship can take advantage of sexting to maintain intimacy, explore their sexuality and establish trust towards each other.
Moreover, it is also a well-known fact that "keeping the fire burning" is one of the key elements that can strengthen any mature relationship.
And what better way to maintain sexual connection than by taking advantage of every available resource such as modern technology? This brings the act of sexting straight into the limelight.
Sexting can actually be healthy when practiced responsibly and in an ethical manner. For you to appreciate the positive side of sexting; here are some of its well-known benefits;
Maintains intimacy between couples in long-distance relationships
Couples who are in a long distance relationship need to be more resourceful and creative in order to maintain their passion and longing for each other. Alongside constant communication, maintaining intimacy is just as important.
Therefore, sexting can be a favorable way to express how much they miss and long for each other; and this can be helpful in keeping the excitement and thrill in their relationships regardless of distance.
Makes an excellent foreplay
Sending sexy and provocative messages throughout the day to your significant other is one way to build the excitement especially if you're anticipating a sexy time at the end of your day. Sexting can be highly stimulating and arousing which sets the perfect mood for a sensuous night together.
Builds a sexual connection between couples
Exchanging sexy messages can strengthen the sexual connection between couples. It offers the perfect opportunity for you to communicate to your significant other what satisfies you, what excites you and what you want to do the next time you make love.
By way of sexting, you can improve your sex life significantly which can further strengthen the bond you share with your partner.
Provides a realm where you can play with your fantasies
You and your partner can make use of sexting as a way to get more creative and imaginative with your lovemaking. You can take advantage of it to further develop your sexual relationship by sharing your fantasies and other sexual illusions.
This type of conversation can actually lead both of you towards the discovery of something new and exciting to try the next time you get in bed.
It's an exciting way to flirt
Single men and women can test the waters with a potential lover through sexting. It offers a fun and exciting way to flirt, tease and find a connection. It can also help determine sexual compatibility.
So, if you're not quite ready yet to have sex with a new partner, sexting could be your entry level at this point.
Your exchange of lustful messages may help ignite the fire and your interest later on.
The Problems and Risks with Sexting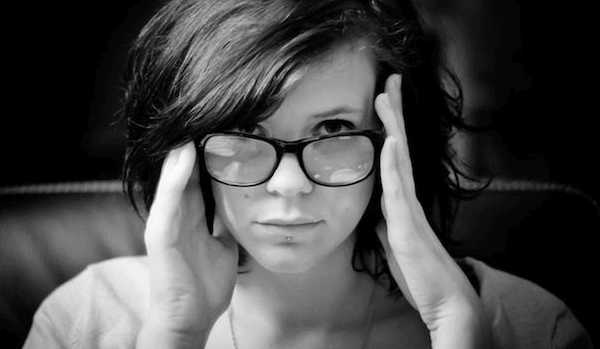 Sexting may sound fun and thrilling at first especially if you're doing it with someone whom you're in a relationship with or with someone you're flirting with. However, it can be unsafe and threatening especially if you're exposing yourself in the process.
Keep in mind that sending obscene and lustful messages, photos and videos to another person can potentially harm you and may lead to a lifetime of regret. So don't fall into the trap of sexting and learn to practice precaution should you choose to engage in such form of communication with anyone.
Sexting with your boyfriend/girlfriend is sometimes hard to resist especially if you're passionate about each other. But keep in mind that sexting is a risky business.
There's a lot that could go wrong if you're not careful enough and there are a handful of ways in which sexts can get into the wrong persons whether on purpose or by accident which can lead to major damages.
It is also illegal to engage in sexting activities with a minor or anyone below the age of 18 years. Sending, keeping or taking sexual images of a minor is punishable by law whether it is done by force or with consent. Therefore, you should not share, store or upload naked pictures of a minor nor use a person below 18 years old as a subject of your sexts.
Here are other precautionary guidelines you must consider before getting into the bandwagon of sexting;
Don't force yourself to do it if you're uncomfortable with the idea and don't allow anyone to pressure you
Learn how to set your boundaries; a person who truly cares for you will respect you whether you agree to do it or not
Sexually-explicit messages should only be sent to people that you trust
Do not send sext messages to strangers and to people that you hardly know
Do not use sexting as a way to intimidate or embarrass other people
Make sure that you won't cause any form of trouble to yourself or to anyone by way of sending provocative sexts and messages that contain nudity and porn
Minors should not be exposed to the practice of sexting
Always consider the consequences of your action
Protect your identity and your reputation at all costs