Home Blog How to Know if You Are in a Co-Dependent Relationship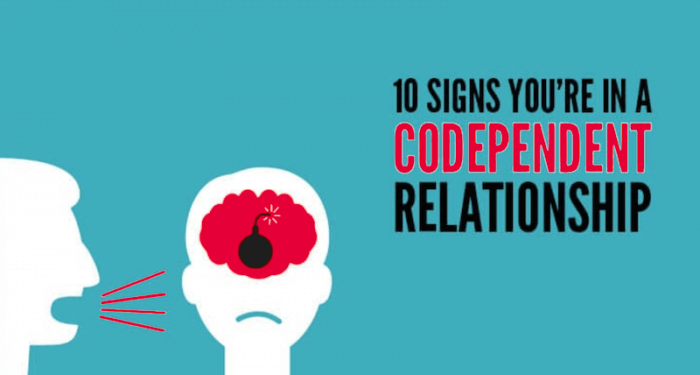 How to Know if You Are in a Co-Dependent Relationship
Codependency is a learned behavior that prevents people from having healthy, satisfying relationships. This problem was identified over ten years ago by researchers studying interpersonal relationships in alcoholic households. The researchers found that co-dependent behavior develops among people who imitate friends and family members who display negative behavior.
As these people grow older, their dysfunctional personalities are amplified by their relationships, which in turn leads to co-dependence.
People who develop co-dependency are not only incapable of having healthy relationships, they are also addicted to their problems. They like being in abusive and one-sided relationships. Some co-dependents like having power over their partners, while others are simply incapable of being part of any relationship which doesn't feed into their personal problems. So if you want to learn more about co-dependent relationships and what they do to people then here's what you should know.
How Do Co-Dependent Relationships Develop?
Co-dependents usually develop their problems fairly early in life. Some may have divorced or alcoholic parents, while others may come from broken homes or have experienced abuse from relatives. There are also co-dependents who develop their problems by imitating the bad behavior of father/mother figures or older siblings.
When these people finally start their own relationships, their emotional problems will begin to manifest themselves in various ways. For example, there are co-dependent relationships where one partner has narcissistic tendencies, while the other partner has low self-esteem. There are also co-dependent relationships that involve drugs, alcohol or some kind of complex addiction.
Over time, co-dependent behavior becomes compulsive and habitual, and both partners will begin to develop certain roles.
For example, a wife with low self-esteem or an anxiety disorder will play the role of a martyr to her abusive, alcoholic husband. A workaholic husband may overlook his family's bad behavior so that he can feel superior.
If things are allowed to spiral out of control, the co-dependents will soon develop other issues, like sexual infidelity, substance abuse or even outright physical violence. Despite these problems, the co-dependents will still cling to their relationship. Both parties will create fictitious excuses as to why they will not abandon their relationship, which causes them to become even more dependent on their abusive partners.
Some may say that they feel like 'they are needed or loved' while others will make the argument that they have nowhere else to go. There are also co-dependent persons who enjoy being victims, and such mindsets will drive them to cling to their abusive relationships even more. When a co-dependent relationship reaches a breaking point, it will either start to stagnate or it will spiral out of control.
Signs and Symptoms of a Co-Dependent Person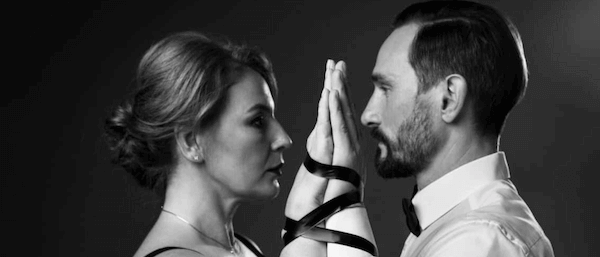 Co-dependent people tend to have certain characteristics. These characteristics drive them into miserable and self-destructive relationships, which in turn reinforces their existing emotional problems.
So if you suspect that your partner has co-dependent tendencies then here are a few signs to watch out for.
An exaggerated sense of duty and responsibility.
A tendency to conflate different types of emotions.
A desire to always be in control.
A tendency to feel injured when their actions are not recognized.
A desire for recognition at all times.
A feeling of being victimized all the time.
The inability to be single or alone.
The inability to trust people, including loved ones.
An obsession with certain types of people.
An overdeveloped sense of guilt, shame or victimhood.
A desire to control others
Chronic anger, depression or even misery
The inability to communicate their emotions
If you detect any of these signs in your own partner then there's a good chance that you're in a co-dependent relationship, in which case you may want to consult a marriage counselor as soon as possible.
Co-dependent relationships are treatable but they require family support and long term therapy if they are to be overcome. More importantly, both co-dependent partners must recognize their problems and accept their need for treatment.
Common Examples of Co-Dependent Relationships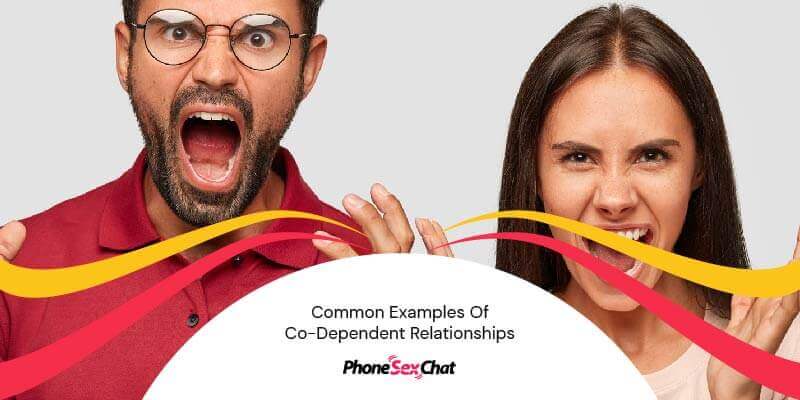 There are many types of co-dependent relationships, and here are several good examples.
Relationships where one or both parties are alcoholic or addicted to drugs.
Relationships where one or both partners are emotionally damaged or traumatized.
Relationships where one partner uses the idea of love as an excuse to control the other person.
Relationships where one partner lets the other have their way every single time.
Relationships, where one or both partners are always suspicious of the other.
Relationships where one or both partners engage in irresponsible behavior (e.g. ignoring chores, bills or promises).
Relationships where both partners are constantly monitoring each other out of paranoia.
Relationships where one partner's needs are always met while the other's is always ignored.
Relationships where one or both partners are incapable of articulating their thoughts and emotions.
If you find any of these symptoms in your own life then you're probably in a co-dependent relationship, in which case you should take steps to rectify the situation.
What Should You Do if You're in a Co-Dependent Relationship?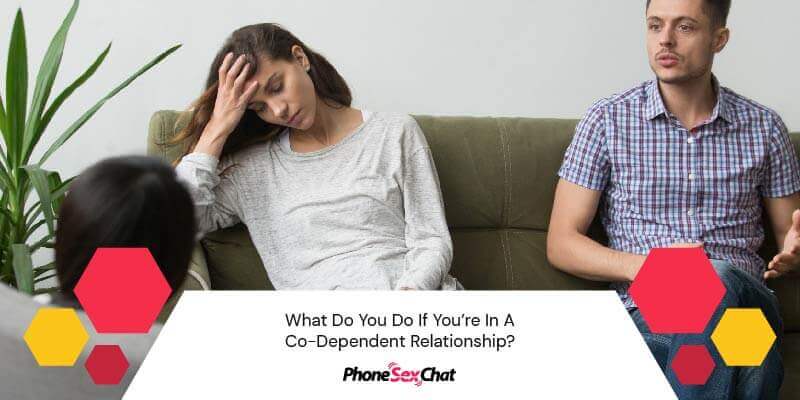 If you're in a co-dependent relationship then the first thing that you should do is to speak with your family and friends and ask them for their support, and you should do this with or without your partner's consent. Once you have their support, you can ask them to intervene on your behalf.
Co-dependent relationships do not fix themselves. They almost always require outside assistance, and if you have to take the first steps on your own then so be it. Your partner may get angry, and he or she may even try to emotionally blackmail you, but many co-dependents will only accept help if they are forced to do so by loved ones.
If your intervention is successful then you and your partner can then enter into therapy or relationship counseling. With professional help and familial support, you and your partner will hopefully be able to overcome all your problems.
Our Chat Lines
Chat anonymously with local callers in the U.S and Canada
Comments
Stephanie M.
December 26, 2019, 2:20 pm |
Ok so who has been spying on our relationship? I swear, this is my husband all day long. and it's so sad. I never realized it until I read these signs and symptoms and now it's all clear. He's so codependent on me that if I were to leave him he really might die and starve to death. I hate to say it but looks like we are going to need some counseling. Positive thoughts for us please guys because if he doesn't change, we won't be any longer.
The Best Phone Chat Experience
Chat with local singles anonymously!
More free trials here