Home Blog How to Give and Have Great Phone Sex: Tips and Examples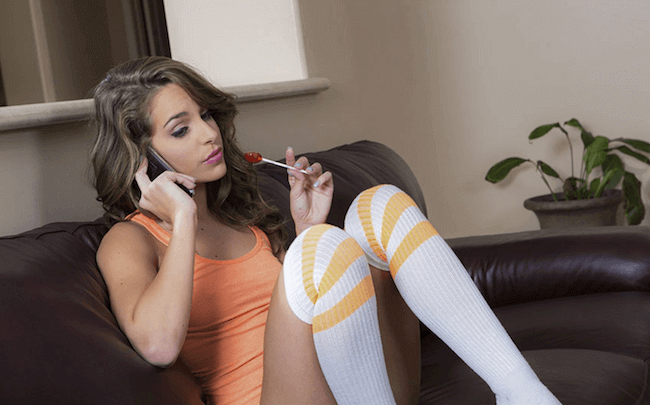 How to Give and Have Great Phone Sex: Tips and Examples
Thanks to technology, we can use our phones for other purposes other than exchanging messages or browsing. In this era, we can use our cellular gadgets for phone sex. Phone sex is fundamental when it comes to maintaining strong and healthy relationships.
Note: To join the phone sex lines, call any of the available free trial phone sex numbers offered on our homepage. Callers from the U.S. and Canada have 10, 30 and 60 minutes of free trial. Check all phone sex lines
Couples, especially those in long-distance relationships, need it as any other human needs water to survive. Phone sex help reduces cases of infidelity because it helps people in a relationship have a healthy sex life.
So, how exactly does phone sex work? What does it entail? Having worked in the chat line industry as a moderator for almost a decade, I have enough experience on how phone sex works.
As such, I will share my wealth of phone sex information to help you enjoy your relationships even if you are thousands of miles apart. Numerous studies by specialists have shown that sex mostly involves our brains.
Before we get down to action, our brains receive certain signals that make it release hormones which send messages to our private parts after which we experience sexual arousal. In short, our brains play a significant role whenever we engage in sexual activities.
So, to have full sexual gratification, we need to know how to use our brains to trigger hormones which sexually stimulate us. Ever had a boner or felt a tingling sensation down there after hearing someone moan, breath, or talk?
If you have ever experienced this, then chances are high that you will master the art of phone sex and eventually become an expert. All you need to know are simple rules or guidelines involved during phone sex. The most important thing to master for successful phone sex is dirty talking. Let's find out why it does the trick.
Dirty Talk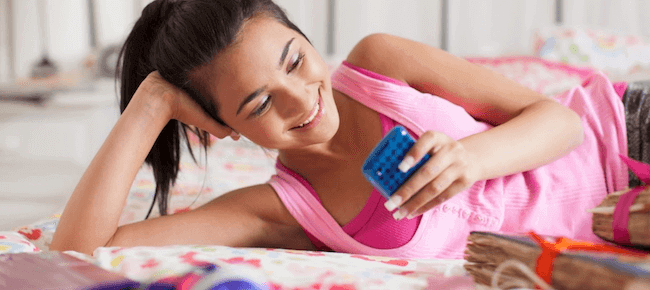 These two words send shivers down the spine of many whenever they hear about them. Most people dread discussing dirty talking while others consider it a taboo.
The reason for this is that many of us have been raised in strict families that value and uphold simple things like courtesy and morality. Others find it disturbing going against their personal believes or religion. As such, if they ever mention about dirty talk, they do so behind closed doors.
In as much as dirty talking may sound 'rude' or 'inappropriate,' it is perfectly normal to talk about the subject especially if it plays a crucial role in saving or making our relationships better.
Most relationships and sex therapists agree that dirty talking is vital when it comes to enhancing your sex life. They all seem to agree that dirty talking has made the life of many couples better.
Dirty talking allows couples to be more open and comfortable with each other because they learn to express themselves without the fear of being judged or being labeled as 'perverts.' Dirty talking works the same way a silver bullet does.
Just like silver bullets are effective in killing witches, werewolves, or vampires, dirty talking is effective in attracting people of the opposite sex or potential partners.
The moment you start talking dirty to them is the moment they will be more interested in you because you have captured their attention. Random dirty talking, especially through chat lines, will have a lot of people inviting you to chat with them because they want to experience the thrill that comes with bonding with wild people who are perceived as fun or cool.
To give or have great phone sex, you need to be filthy with your words.
However, you need to take this step with caution especially if you are chatting with a new person because you do not know how they feel about dirty talks.
Ask for their opinion about the subject and let them know why you think it is excellent, incorporating the idea in your conversations. After hitting the nail on the head, you do not need to go from 0-100 real quick. Take it slow and be gentle.
You can start by soft or straightforward dirty talking, and before you know it, you will be an expert in dirty talking without coming out as corky, lame, or disrespectful.
Dirty Talk Guidelines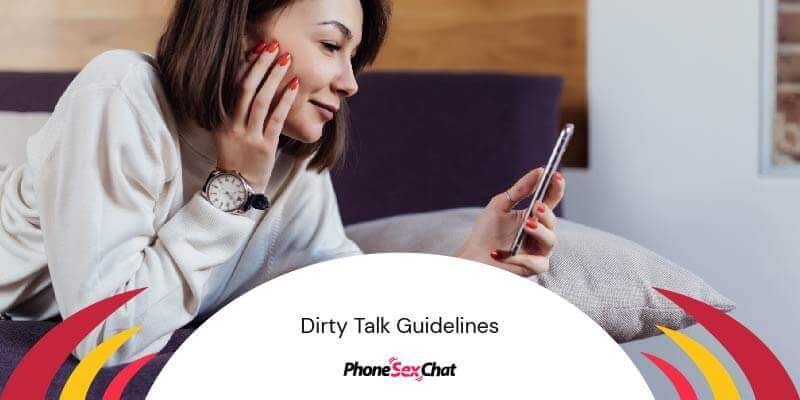 You might be wondering how to start or where to begin when it comes to talking dirty. There is no formula to dirty talking. All you have to do is say what is on your mind but in a 'vulgar' way.
By vulgar, I do not mean that you should start listening to R-rated music or podcasts to know how it works. I mean that you should not filter your words. Be as filthy as you can when describing normal life scenarios like having sex. Let's find out how we can incorporate dirty talks in our chats or phone conversations.
Talk About Your Sexual Fantasies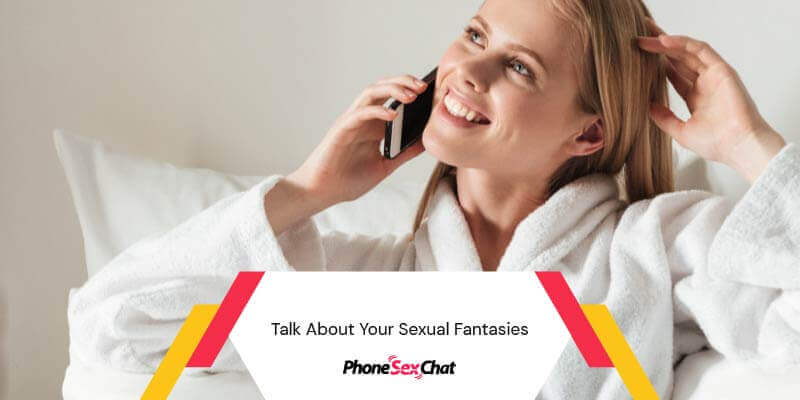 Talking about your sexual fantasies is a great way to initiate dirty talks. Tell the person at the other end of the line about the things you like to do during sex. Talk about things like how you like being dominated or how you like dominating.
Tell them what you would like to do to them and what you'd expect from them when you are having sex. Doing this commands attention from the person you are talking to because they are eager to find out about the techniques you will use to please them or what you expect them to do to please you sexually.
You can start the conversation by finding out about how their day was before telling them something like, "on my way from work today when I was driving, I could not help but think about all the nasty things I would like to do to you when are together.
I was thinking of taking you from the back in our backyard when it's super dark." When you say something like this, the person listening to you will have all your attention while having a mental picture of the things you are talking about. You will have them thinking of how they will respond or what they would do to you in return.
While at it, exercise turn-taking so that your conversation can keep going. Keep the fire burning by being open to different suggestions or opinions. When talking about your sexual fantasies, encourage the person you are talking to by telling them what you like about the things they are talking about.
Always Be Descriptive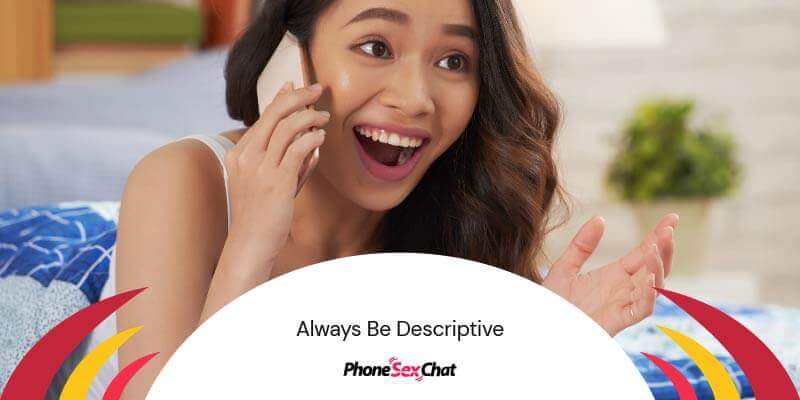 They say that a picture is worth a thousand words, which is true. A person can write several pages describing what they think is going on or what was going on when a photo was taken or the message an artist wanted to bring out when painting.
Your words can also paint a certain picture or image when you are narrating something to someone. Use this logic to arouse someone's interests. Be imaginative and as descriptive as you can.
When describing a scenario that you are looking forward to, do not be afraid to get into the fine details of your fantasy. You might say something like:
"I always like it when you breathe on my neck, at such a time, I'm always weak, and my boobs become so sensitive and firm. I don't know how you do it; it's like you know what to do at this point. You then start kissing me from my neck downwards to my boobs. When you get there, you start sucking my nipples, and I feel like I'm walking on sunshine. After that, you go downwards, and I become fragile, at such a time, I'm usually so wet, and I cannot help but wait for the moment you will get inside me."
As you see, the words describing what the lady likes are clear. They do not beat around the bush, and they talk about the things the lady likes when her man does them. When a lady talks to you like this, you cannot help but think of the things she is talking about.
The message has the lady's feedback, and it opens room for wild dirty talks that will leave both parties super horny. At such a point, you may start hearing a person moan or breathe deeply, and you will be aroused. You may talk as dirty as you like until you are super horny before mutual masturbation, which will have the same effect as sex.
Be Yourself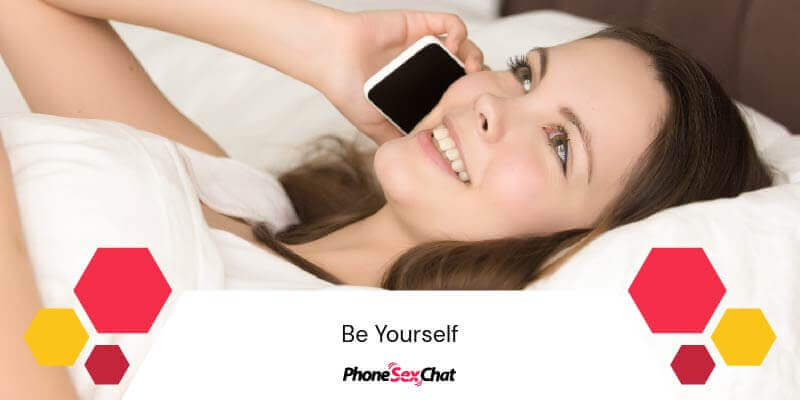 For successful phone sex, the rule of the thumb is that you should always be yourself. Pretending to be someone else will never work because you sound unoriginal. In as much as you might successfully fake being a different person, you will not always be successful in being fake.
What will happen if you chat with a random chat line user and they say that they would like to hook up with you only for them to find out that your personality was fake? Always be you, do you?
Is Obscene Language Allowed During Dirty Talks?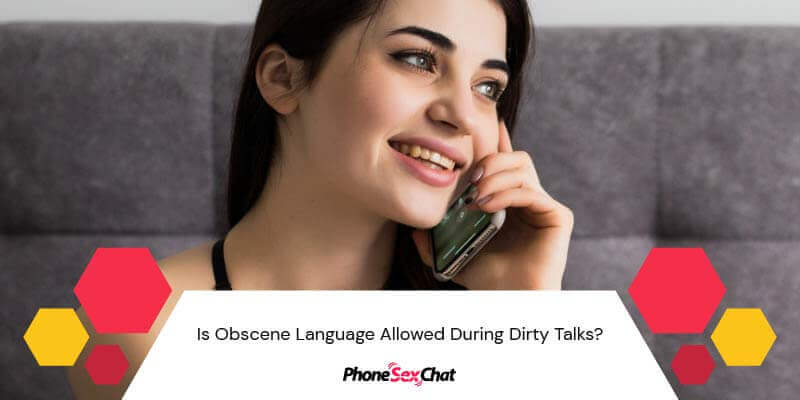 Most people fear that obscene language may turn others off in the middle of phone sex. Obscene language plays a significant role when it comes to phone sex. As a chat line moderator, I have come to learn that many chat line users find people using ordinary or everyday words like 'penis,' 'breasts,' or 'vigina' as boring.
Chat line users like wild people who have an appetite for exploring. They prefer the use of slang when talking about such things. Use 'pussy' instead of 'vigina,' 'boobs' for 'breasts,' and 'dick' for 'penis.'
You may also say things such as 'you are my naughty little slut.' However, before referring to someone as a 'slut,' you should have inquired if they are cool with it or if they find such words as too extreme.
More Dirty Talk Examples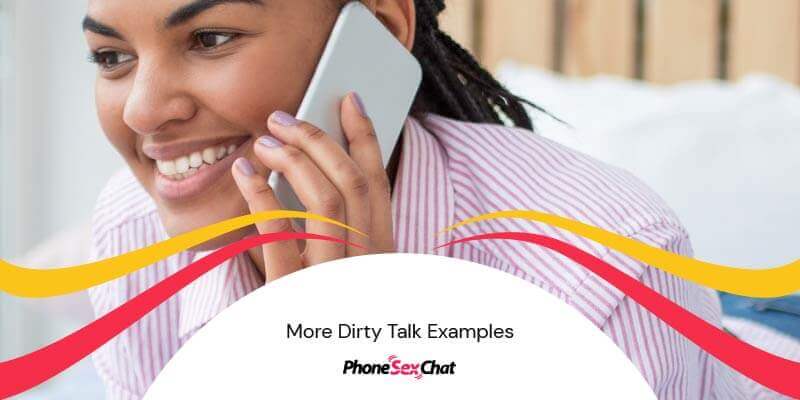 Saying any of the following phrases during phone sex will up your dirty talk game:
Who is your daddy?
I want your anaconda in my pussy.
Whose pussy is this?
You have a long dick; I love it.
I always like how your pussy is always wet after I finger it.
Want to play with my pussy?
I like deep throating your dick, master.
Is my naughty slut ready for her punishment?
I love how you dickmatize me.
How eager are you to fuck me?
Go deeper, faster, and harder.
Cum all over my boobs, babe.
I love how weak you get when you are horny.
I need you in me.
Conclusion
To give and have a great phone sex is not as easy as most people think. It requires courage, determination, and constant practice. If you practice talking dirty with a person at least thrice a week, you'll soon become good at it.
The best way to practice dirty talking is by chatting with random people because you'll always learn something new from them. Giving and having a great phone sex is rewarding, especially to couples who live apart. To perfect in this art, make use of our local chat lines and chat with different people regardless of your sexuality.
Our chat lines do not discriminate; we have someone for everyone-gays, lesbians, African-Americans, and Hispanics. Practice giving and having great phone sex through our chat lines; you won't regret it!
Our Chat Lines
Chat anonymously with local callers in the U.S and Canada
Comments
Todd W
January 1, 2020, 12:12 pm |
just reading this article turned me on.... I'm for sure trying out some of these moves and my man LOVES it when I tell him how hard he makes me just thinking about him. I love how you don't discriminate against gay men or lesbians too, seems like a lot of chatlines are only for heterosexual people. But i really like the idea here of "i like deep throating your dick, master" - TOO hot!!!
The Best Phone Chat Experience
Chat with local singles anonymously!
More free trials here