Home Blog Everything You Want to Know About Phone Chat Lines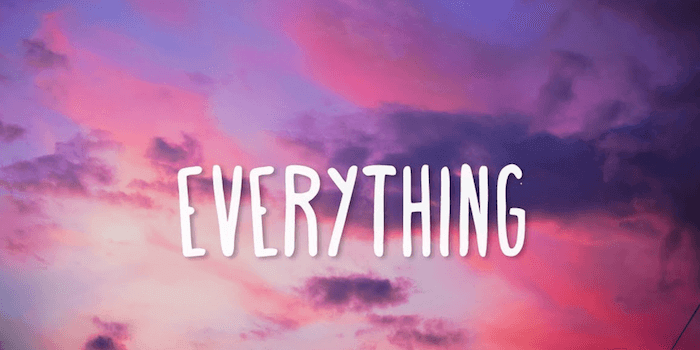 Everything You Want to Know About Phone Chat Lines
Phone chat lines are platforms that allow people to communicate with one another via phone calls. Some chat lines function as communities where people can chat with like-minded persons in a free and open environment, while others offer the services of professionally trained chat hosts. So if you want to learn more about phone chat lines, and what they have to offer, then here's what you should know.
Legal and Regulatory Issues
Phone chat lines have many features, and almost all of them are regulated by the authorities. To ensure the safety and protection of their callers, phone chat lines are regulated by the Federal Communications Commission (FCC), and they are required by law to protect the privacy and interests of their members and host from persons who may physically or verbally abuse them.
Support Staff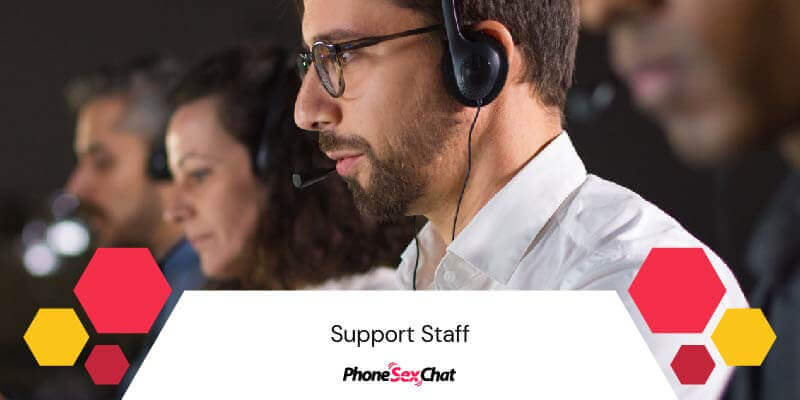 Chat line support staff exist to make sure that the chat line's phone conversations don't include illegal and taboo topics. They also exist to deal with potential problems, like drunk or violent callers or irate callers demanding refunds.
Additionally, you can contact your chosen chat line's support staff if you have any questions or concerns. These representatives are trained to answer all kinds of queries, from basic tutorials on how to use their chat lines to more serious topics, like fees and chat line etiquette.
If you've never used a chat line before in your life then speaking to chat line support staff will teach you everything you need to know. You can even email them if your chosen phone chat line maintains its own website or social media presence.
Rewards and Incentives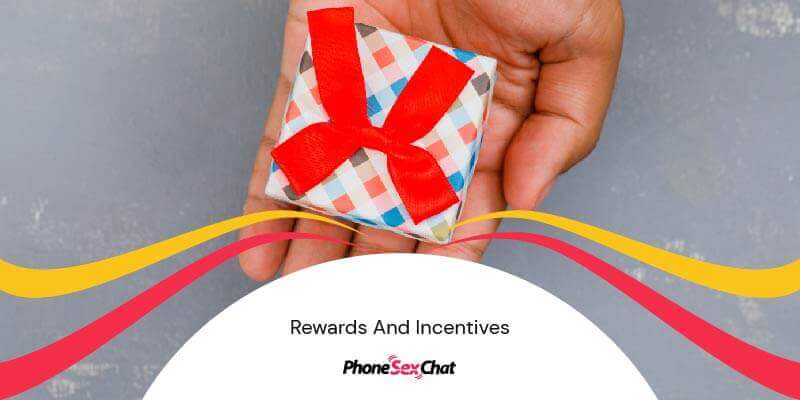 Some phone chat lines actively help their chat members by providing them with certain rewards and incentives. These rewards may include:
Talent Fees
Commissions
Access to High Paying Callers
Status as Premium Chat Hosts
Loyalty Rewards
Chat lines that don't have chat hosts often don't offer any rewards or commissions, but they do offer free services to some of their members.
For example, there are phone chat lines that allow female members to use their phones for free, and there are some which allow the free use of their chat lines if they can meet a certain set of criteria. So using a phone chat line can actually be quite rewarding. The tricky part is finding the right one.
Tech Features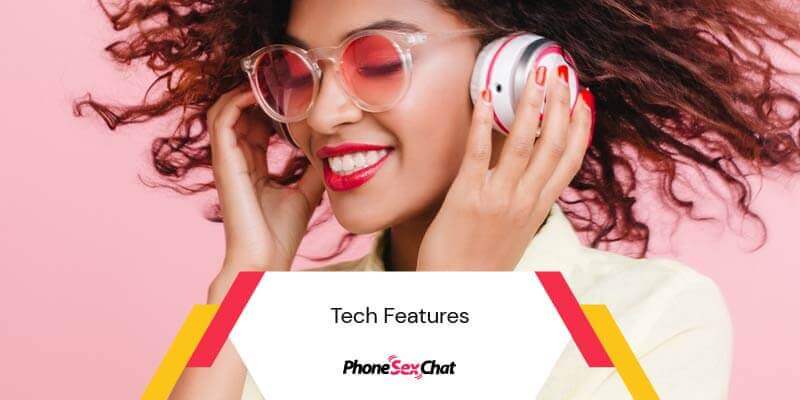 Phone chat line services were developed to help people communicate with one another through the phone, but with the advent of new technologies, most chat lines are now more than just platforms for talking to people. They now have a few extra features that increase their value.
For example, there are chat lines which allow their chat hosts to use sound effects. These sounds include everything from zipper sounds and vibrating noises to the sound of kisses and moans.
Another good tech feature are auto recordings and security services. Chat hosts and members can use these features to protect themselves should they encounter someone who may verbally abuse or threaten them, and they can be quite useful.
Types of Phone Chat Lines

There are different types of phone chat lines. Some were developed for entertainment purposes, whole others were created to give callers advice. There are even phone chat lines which are designed to spread and distribute information.
Additionally, some chat lines charge per minute fees while others earn profits based on how long their callers stay on the line. Some chat lines also cater to a particular demographic while others are more general in their approach.
With regards to services and features, there are chat lines which offer specialized services. Dating phone chat lines, for example, exist to help their members find potential dates and start new relationships. If you're a student, you may want to join a tutorial phone chat line, most of which exist to help students and trainees with their studies.
If you're interested in gossip, you can also find plenty of phone chat lines that allow people to gossip about all kinds of topics. And finally, psychic phone chat lines offer tarot readings, horoscope predictions and astrological readings.
How Are Phone Chat Lines Made?
When a person or company starts a phone chat line, they usually follow a series of steps. The first step is getting a brand name and a business license. Depending on the state, the owner of the chat line may also need to work with an inspector or FCC official before they can register their new business.
The next step is to order the equipment and tools. Most phone chat lines acquire their telephone lines and equipment from 900 or 800 type companies, which in turn influence the cost of their services. Additionally, some chat lines maintain their own websites, most of which are optimized for online calls or even Skype chats. There are even some chat lines which have their own special online chat servers.
And finally, there is the marketing phase. At this stage, the owner works to attract potential chat hosts and members to join his or her chat line. Some promote their chat lines on print and TV ads, while more forward thinking owners use online advertisers.
Are You Thinking of Joining a Phone Chat Line?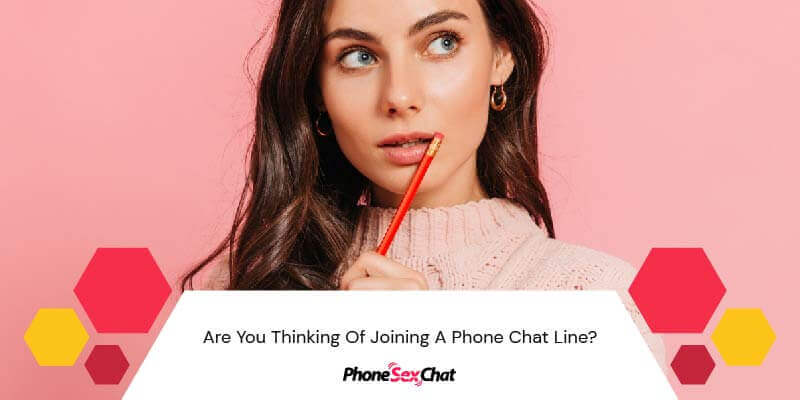 Are you thinking of joining a phone chat line? You should choose one which caters to your particular needs, and here are several tips to help you do that.
Choose a chat line which caters to your particular age or social demographics.
Make sure that this chat line has plenty of members for you to talk to.
Choose a chat line whose policies and chat etiquette matches your own.
Choose a chat line that offers free trials to new members (Stay away from those that don't).
Make sure that the chat line you're on protects its users' private information.
Look for a chat line that offers all kinds of rewards and incentives.
Finally, you should try as many different chat lines as you can. The more you try, the more options you have to work with, and they will help you find a chat line that is perfect for your particular needs.
Our Chat Lines
Chat anonymously with local callers in the U.S and Canada
Comments
Robert
January 1, 2020, 12:40 pm |
I have been lonely for some time now and I've been thinking about joining a chat line or dating site but i've been pretty reserved about it --- till now. Actually, after reading this, I kinda feel like there's nothing to it .. but to do it.. right? haha. Thanks Leonard buddy, I'm about to check out one of these chatlines here on the website. (hopefully not much has changed since JUne) LOL
The Best Phone Chat Experience
Chat with local singles anonymously!
More free trials here