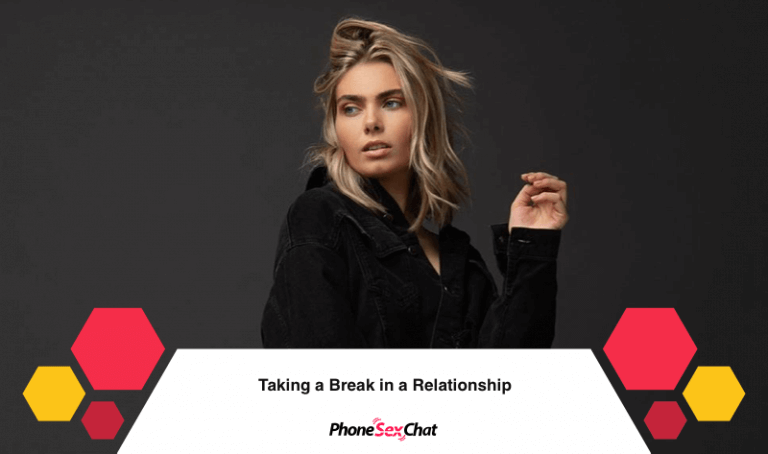 Taking a Break in a Relationship
Even the best things in life sometimes need a time-out, which is why taking a break can help some romantic relationships. It's natural for there to be disagreements at times, but the real issues are when there seems to be more fighting than anything else, very poor communication, broken trust, or neglect that creates a painful bind instead of an intimate bond.
Taking a break from stressful situations makes sense, just like taking a vacation helps one recharge, but it's not that simple when taking a break from your romantic partner. It's extremely important to establish things like what taking a break means to each of you, the expectations you each have, and the real reason for the break.
Below are important points to understand what taking a break can mean, when it's a good idea, when it is not and what to do when the break is over.
What Does It Mean to Take a Break?
The meaning can depend on the romantic relationship, and how dependent each partner is on the other. If you are still in the early days of dating, don't have children together, and don't live with each other, it's pretty simple to decide that you will not spend as much time with your significant other. If you are married or have children and live together, it gets more complicated.
To decide what taking a break will mean for your relationship, it's important before breaking up to ask yourself, "What can I do to remind myself of who I am without my partner and what life would be like without them?" Once you have identified what you can do that is not harmful and is not done to hurt or punish your partner, you have your answer. Because every relationship is special, the way people take a break will differ from relationship to relationship.
Some common things need to be considered for a break to be successful, though. Next, we will look at the boundaries and rules that need to be in place for a break to be successful.
Clear Communication and Boundaries
There needs to be clear communication that sets out what the break will entail. Starting with how often you will see each other and communicate, each partner needs to understand the other needs and how they can respect each other's space and needs while on a break. It may not be possible to completely cut communication, and in most cases, this would not be an ideal option as there should be some room for checking in with each other or dealing with responsibilities like childcare.
It may mean that you can't pop a text every time you think of each other or can't see each other daily, but the level of contact you have depends on your relationship and responsibilities. It's also important to decide who will be informed of the break and how, as family and friends may strain the situation if they are not aware of the choice to take a break and what the boundaries are during this time of introspection.
Seeing and Sleeping With Others While Taking a Break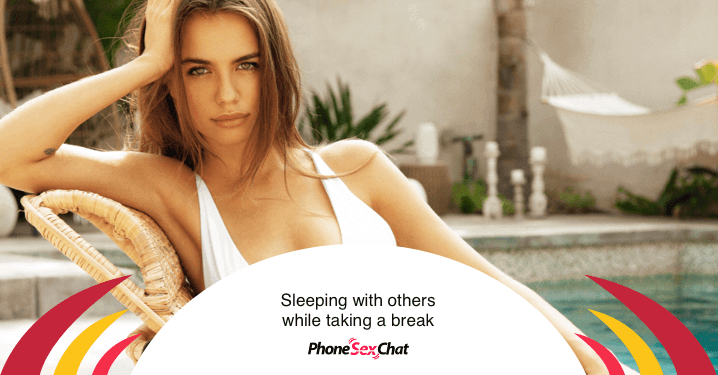 Another need for clear boundaries when taking a break is the need to dictate whether dating or even sleeping with people outside the relationship is permissible. In most cases, this is not what should be done when trying to understand what one's life without their current relationship would be like, so it's a no-go zone.
If someone feels they need to date others or sleep with other people to be a fulfilled person, there needs to be very clear communication and a lot of deep thinking to decide if the relationship can evolve into a different structure that includes multiple sexual partners or perhaps if a clean break is what is actually needed.
If an open relationship or polygamy is not on the table, ending the relationship instead of taking an open or deceitful break would allow everyone involved to heal and move on faster.
When Is It a Good Idea to Take a Break?
Sometimes there are relationships where deep love and connection are still present, but there is a sense of loss or longing for who one partner once was before the relationship. Giving some breathing room for the person to reconnect with who they are and to see the contributions that both parties make to the relationship can help strengthen this bond even more.
In situations like this, it might not be necessary to take a set period or chunk of time as a break. It could just be an agreement to allow a partner who perhaps had sacrificed more over the years to now get a chance to reconnect with interests, hobbies, sports, friends, or family members. Taking solo vacations or staying with friends or family for a while could reinvigorate the relationship by reconnecting each person with an individual sense of self.
Again, boundaries should be agreed upon so that everyone knows what to expect and what to do without causing pain or ending the relationship disastrously with betrayal.
When Is It a Bad Idea to Take a Break?
There are some circumstances when taking a break will not work. The most obvious block to it being successful is if a partner is very much against the idea. There needs to be a mutual understanding that giving each other space will be beneficial and respectful. The second example of a bad time to take a break is If a relationship is unstable due to emotional neglect where one partner feels ignored or taken for granted.
More space will probably just make this problem a lot worse as what is needed is more effort to understand and meet the needs of both partners. On the flip side of this is that the partner doing the neglecting may get to see what they are not grateful for once it is removed, but the chances of deepening the feeling of invisibility for the neglected person is very high. A third bad match for a break is when betrayal and trust in the relationship are broken or very unstable.
The partner who was cheated on may need time to think about whether their life is better with the partner who found their way into another bed, but they may not be able to trust this wayward partner with something like a break. A lack of clear communication or deliberate betrayal will hurt even more in a situation like this.
Ultimately, if there is a strong reason for still taking time apart to think about what the relationship means to each person and being introspective while alone is the priority. With clear boundaries about what is acceptable during the time apart, a break could still be beneficial. Unfortunately, the chances of a break leading to an even more painful end are very high in these relationships already showing strong dissolution signs.
How Long Should a Break Be?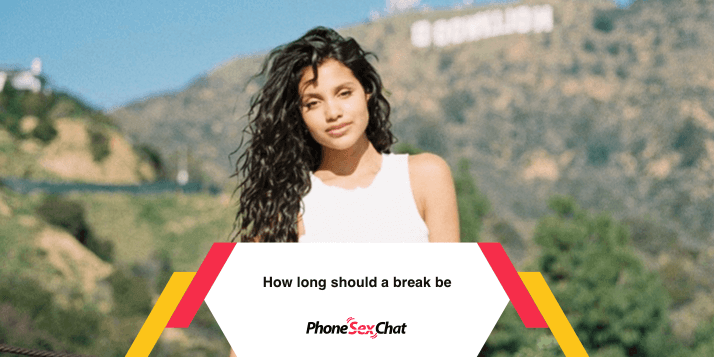 Just as deciding what a break looks like in each relationship will be somewhat unique, the length of time can depend on the people in the relationship and how long they need to process a relationship that is in crisis. It can take anywhere from a few weeks to three months as enough time for people to conclude their feelings and what they need to move forward in life.
The time depends on circumstances though, it's not a hard and fast rule. If someone wants to take a break for more than 6 months or a year, this is a red flag, unless the relationship is long distance and there are literally mountains between you that could only be traveled over after a long period.
Whatever time period is chosen, the agreement needs to be clear about what happens after that time. Alternatively, if you both would do better without time pressure, keep the timeline fuzzy and the boundaries clear. Not everyone works well under pressure, which is also true for relationships.
What Happens After the Break?
When you reunite, it shouldn't be with the mindset of going back to "normal". It should be a new start with redefined dynamics in the relationship to address whatever was putting your romance into a state of crisis. Both parties should have identified what needs to be changed and how to better satisfy yourself and your loved ones for a happier life together.
All of the realizations that were reached should be openly and clearly discussed so that each partner knows what is needed for you to move forward. If this can't be achieved, there needs to be a decision about ending a relationship that can't evolve to meet the naturally changing needs of each partner.
If the time was spent well by reconnecting with yourselves and reflecting on how each of you can do better in your relationship, you would be able to make changes that improve the relationship. If nothing new happens when you come back together, and you are just repeating the same old patterns from before, your relationship will slide back into another crisis later.