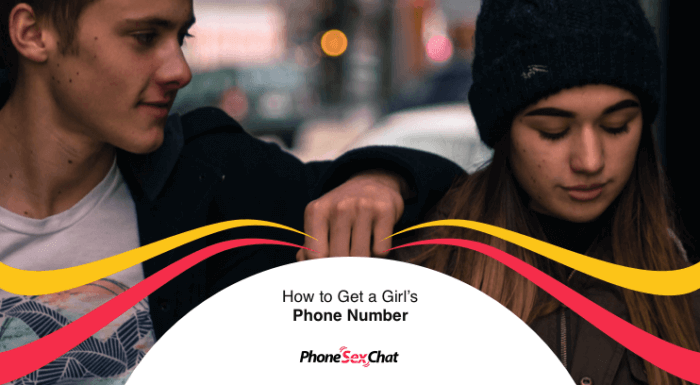 How to Ask a Girl's Phone Number
Approaching someone and trying to get to know them in real life is a challenge, and when you find that attractive person, there is even more anxiety involved. This guide will help you get prepared so that you don't miss out on any golden opportunities to get the number of amazing girls you will connect with.
Take the Pressure off Yourself
Some people perform exceedingly well under pressure, but for about 99% of the rest of us, too much pressure makes us choke up and fail. That's why your perspective is so important because if you see getting a girl's number as a win/lose, there is a ton of pressure on you to get it right the first time.
If you have this expectation of yourself, you will be way more anxious the whole time you are talking to someone than you need to be, and this can make the situation feel weird for both of you. Take this pressure off your mind by understanding this — getting a girl's number is not like trying to win a trophy or prize, and it is not something that gets unlocked from the right combination attack.
If she refuses, it's not because you failed something, so there is no reason to feel anxious. It would be a missed opportunity, but it should not dent your pride. If you think of it this way, the anxiety about asking will not be anywhere near as intense.
To reduce the pressure on yourself, remember that life is complicated, so she might not even be in the right place in her life to bring someone new into it, no matter how great the connection is. This means it is still worth asking for her number but understanding that she may be going through something or even dating someone else. These are good reasons for refusing and have nothing to do with how fantastic you are.
If you understand that a girl turning down the opportunity to get to know you is her loss, you won't feel this overwhelming fear of asking in the first place. If she refuses, it's on her. Not getting someone's number should never dent your pride, so respect her choice not to enjoy your amazing company and move on.
It's her loss, and it shouldn't take any more of your energy or time. It might seem strange, but the same advice given about job interviews is applicable here; the more interviews you do, the more confident you become so that when the perfect opportunity comes along, you know just what to say.
Take Care of Your Appearance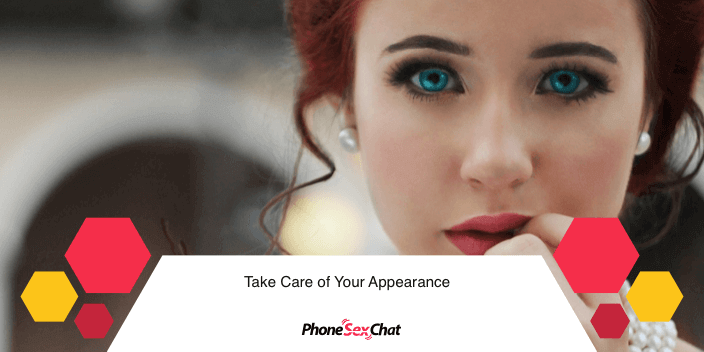 This isn't about being vain or narcissistic. It's about making sure you look your best to feel good and have confidence in yourself. There's no need to follow any current trends either. The best way to look good is to find your personal style and run with it.
There are things that might have slipped your attention, such as nose hairs, ear hairs, or even the condition of your facial hair — make sure you check that these things have not slipped your attention. If you meet someone new and they start staring at something you didn't notice, you will lose confidence, so it's important to keep yourself looking fresh.
Invest in some grooming tools and products as well, this can help you to up your game; moisturizer and a beard trimmer can work wonders. Try to find a style icon you love the look of and update your wardrobe to follow their example if you feel a little lost about what to wear.
This doesn't have to be the most expensive stuff either. If you pay attention to a style or look you enjoy, you can gradually collect items that help you achieve the look you want.
Taking care of yourself in this way is something everyone should do to feel good about who they are. The confidence that comes from this and the look you put together will be attractive. It will also alleviate some of the anxiety from meeting new girls and asking for their numbers.
Create a Personal Connection Before Asking for Her Number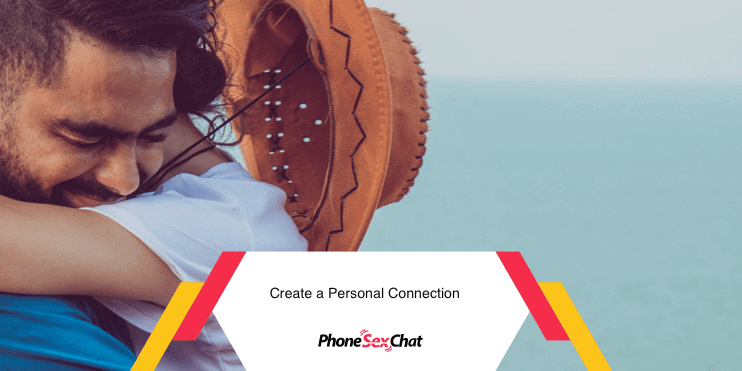 You might have seen movies where guys just walk up to a girl and ask for her number, but in reality, most people are more concerned about their privacy and protecting access to their data than ever before.
Don't expect girls to want to give out their numbers to just anyone. You need to have established a positive connection with her first. Everyone should be careful with their personal information and data nowadays — that's just a fact of the world we live in.
If you get to know her and she enjoys your company, she will gladly want to stay in contact with you. If she looks really happy and engaged in the conversation, you could always try being direct and saying something like, "I really enjoy your company. Can I get your number?" Do this while hand your phone over to her, unlocked and ready to enter her number into your contacts.
Bonus tip: have her name entered and spelled correctly before handing your phone over to her. The fact that you paid such close attention to her name is the first step in proving you see her as an interesting, worthwhile person to get to know.
Talk About the Event and Her Interests First
Conversation topics can be about almost anything in the world, so it can be pretty tough to choose what to start with. If something big has happened in the town or country you are in, use it as a great conversation starter, but it is still best to avoid anything related to religion or politics unless, of course, you met in a protest or a church.
Meeting someone new at an event usually means you both have some interest in the same thing, so try to know more about them, starting with this obvious information. For example, if you are at a concert, ask her what she thinks about the artist playing. If there is more than one singer, band, or musician, ask which is her favorite.
Don't stop there, though – ask her why she loves the ones she mentioned and share any appreciation you have for the ones she likes. Even if you aren't a huge fan of what she mentioned, try to show appreciation for something you do genuinely see as a positive in her choices. If you can't find anything positive about what she mentioned, don't be critical of what she just expressed as being her favorite.
This comes across as arrogant and condescending – neither of which are hot. Simply accept her reason for why she loves them and mention your favorites in return. If she is interested in the conversation, she will also want to know more about the reasons behind why you like what you do. This is just an example of a concert, but the basic principles could be applied to almost any social setting you meet new people.
Remember, ask them about their interests, ask them why they are interested in what they mention, and express an appreciation for it too. If you can't appreciate it, don't be critical and just say "I get why you like it, but it's just not for me, I prefer (say whatever it is you like more now). Try to keep the conversation interesting by asking follow-up questions and sharing what you love.
When the conversation seems to be at a high point, ask for her number saying, "I really like chatting to you about this. Can I get your number?" Another opportunity would be offering to show her something related to the topic: "I wish I had it on my phone to show you, but if you give me your number I can text it to you later." If she is reluctant, offer her your number saying, "No stress, here's my number."
If you want to check it out, let me know." If she really enjoyed the conversation, you will hear from her. If not, the main thing is that you didn't waste the opportunity, and you got a bit of flirting practice in for the next round.
Don't Have Time? Just Give Her Your Number
Whether you believe YOLO (you only live once) or feel that it's time to carpe some diems, let's say you just don't have time to have a deep, meaningful conversation, but you also cannot miss a chance to get to know a stunning girl.
If you really can't stick around to have a chat, take a chance and give her your number. Don't ask for hers at all. Write your number on a napkin or coaster, walk up politely and confidently, make eye contact, smile widely, and say, "Hi, here's my number. Text me sometime if you'd like." and then leave.
Do not hang around to see a reaction. Most people will be greatly flattered by someone having the confidence and keen interest in them coming up and taking that chance. If she is rude, dismissive, or never gets in contact with you, consider yourself having dodged a bullet.
Do You Know Her Already? Suggest Plans
Maybe you have met this girl more than once and already know her. This can easily happen at school, work, or a sports club. If you have been interested in her for some time, but you have never worked up the courage to ask for her number, try suggesting a low-pressure activity related to your shared interests that she would be really keen on.
This can even involve other people you both know so that there is no pressure for her to feel like you are trying to take her on a date. Remember, you just want to get to know her better at this point, and being able to do a variety of activities with someone you are interested in is an important step to deciding just how much you like them and what role they will play in your life.
Chat to her about an idea you have had, maybe something like a hike with other people you both know. If she seems keen, ask her for her number so you can get things organized. You need to follow through with this, though. These plans really should be genuine.
If you take the time and make an effort to organize a shared activity with your mutual friends, you will get to know more about her and maybe even expand your social network to include some of her friends too.
Write Your Number on a Note
Maybe you aren't able to speak with this girl at all. If she is busy or unavailable, you might not have the chance to ask her or even directly offer your number to her. You may also be a bit on the shy side, so this technique could work well for situations where you can't directly approach a girl.
This requires something to write your number on with enough space for a note as well. Whatever you write on, make sure it will go to the right person. If she is your waitress or bartender, you could give her the bill after writing a polite, considerate compliment and your number on it.
Write something like, "You seem like such an interesting person. Text me sometime." This simple message is great because it isn't just about a girl's body, and it gives her the freedom to follow up on why you think she is interesting. It will intrigue her because she wants to know what you think makes her so interesting and doesn't risk sounding creepy.
Be Creative and Work With Your Surroundings
If you have a great sense of humor, leverage that by using your surroundings. Let's say you meet a girl in a cafe, you could ask for her number "For the next time you have a caffeine emergency."
If you have a talent that you can use, like drawing, you could use that to capture her attention and gently ask for her number in relation to "more napkin scribble masterpiece exhibits." Light-hearted humor in relation to your surroundings could really brighten someone's day and could make you stand out in their memory so that if you have given your number, there is a higher chance of getting a callback.
Don't Take Too Long
Let's say you have noticed a girl, and maybe you have even established a friendly connection with her. If you take too long to ask for her number or offer yours, you risk the chance of losing her. Time waits for no man, woman, or boy. It will keep marching, and everyone's lives get busy.
If you see someone you like, take the chance when you think you both are at a high point of interest with each other. The fear of taking a chance to get to know someone better will become a self-fulfilling prophecy if you don't act.
That means she will definitely find someone else if you don't even try. Don't wait for the perfect moment. Just take your chance when you both seem to be really enjoying each other's company.
Don't Pressure a Girl to Give You Her Number
Sometimes when we like someone, we can get fixated on trying to get to know them. The problem with this is the connection and relationship are only ever one-sided if we use any kind of pressure to make it happen. If you just expect a girl to give you her number, it will make her uncomfortable.
If you stand in front of her and stare until she puts her number into your phone, she has two options here: give you her number and then block you later or give you a fake number and disappear. Neither of these is what you want out of the situation, so remember to take it easy.
There will be girls out there who will happily give you their number, so if you ever feel a girl might not be keen to hand over her details, don't force it. You will not get what you really want out of the situation because she will be reluctant to meet up with you after experiencing you pressuring her into doing something already.
Remember, if you really like her, but it doesn't seem like the optimal time to ask for her number, do your best to make a great impression and give her your number instead. This will make her feel safe and even happy to follow up on the good vibes she got from first meeting you.