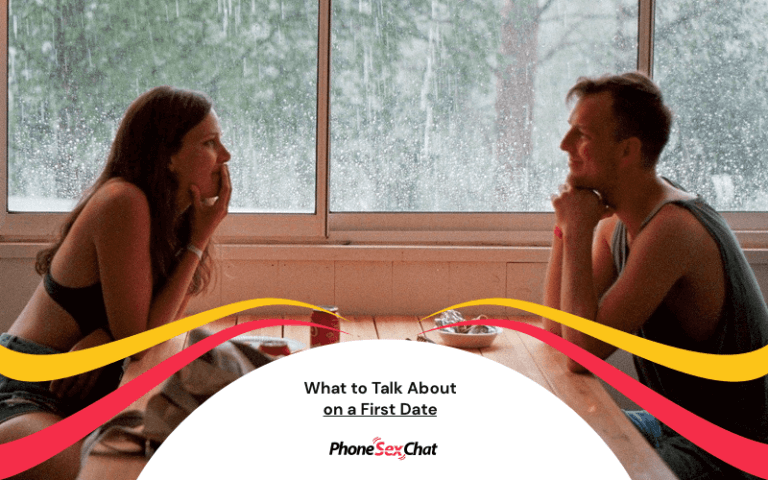 What to Talk About on a First Date
So you have met someone you think may be interesting, and you want to get to know them better. More than that, you want to make sure that the conversation is not just polite filler topics to get through awkward silences. You really want to entertain this person while getting to know them. The biggest problem is the nerves —they can turn something meant to be fun as a date into a chore.
Up next, we have some topics that will help you make the first date informative and pleasurable without turning it into an interview to get to know more about someone than what they do for a living and whether or not they like taking selfies. Just remember, you need to give your date a chance to ask you questions too.
This is very important because it tells you if your date shows genuine interest in you and delves deeper into what makes you such a great catch.
1. Start With the Date.
Starting light with the conversation is naturally best. Keep on the topic by asking if your date questions around the choice of venue, activity, or cuisine. "How did you find out about this spot?" If they picked out the activity and venue, there is plenty for you to get to know around their interests in the things they chose for the evening and how frequently, if ever, they go to or participate.
Perhaps a friend recommended the restaurant, or they are very passionate about mixology and have a reason to keep going to the bar you're at. You may learn something about their social network, hobbies, or interest that you could find some common ground on pretty early on.
2. Follow a Compliment With a Question.
It always feels amazing when someone truly takes an interest in your style. Compliment something that you genuinely like about your date's appearance for the evening, and following up with the simple question "Where did you get that?" can spark an interesting conversation starter.
It also shows that you aren't just complimenting them for the sake of it, but because you genuinely take an interest in what makes them tick. If they do have a unique look, a good follow-up question is, "Where do you get inspiration for your gorgeous look?" Notice that this question just slipped another smooth compliment in there.
3. Don't Ask "What Do You Do?".
At some point, the conversation will naturally drift towards work and how you make a living. Try to avoid this as a starter topic, though. It can set a bit of an "interview" tone and, in some cases, can even feel a little like an intimidation tactic. A more insightful way of asking this question is, "What influenced you to get into the line of work you do now?"
This keeps the question very broad and doesn't assume that another person was directly behind the inspiration for their work line. It also leaves it open for the person to express whether they are really happy in their work line or not.
Far from being a negative dead end, this can give you great insight into how much responsibility your date takes in forging their own happiness.
The era of sticking to one career in a lifetime is well and truly over, so the key characteristic to look out for is a person who shows they want to find a better path; even if they aren't happy with their work, if they are trying new things to make a better life for themselves, it's a really good sign.
This is because they are taking responsibility for their work satisfaction and will always work towards making things better in life. That sounds like a great characteristic in a potential partner, right?
4. Ask About Their Favorite Escapism.
We all have something that we love doing to tune out and just relax. Instead of a pointed question like "What books have you read recently?" try asking them, "What do you love doing to get away from it all and escape the world a little bit?" You might get a really interesting answer like a sport or activity you never expected this way.
If it is along the more regular lines of binge-watching Netflix, the next questions will naturally be around their favorite series and movies on the streaming service. If listening to music is their answer, make sure to ask about their favorites, and if it is in the right setting for it, ask them to play you one of their ultimate songs to relax to.
The more detail you get from these kinds of topics, the more you can picture what it might be like to live together with this person and if the two of you would get along like butter on toast or like oil and water. Again, make sure you give your date a chance to enquire about your interests on these topics too.
There will be a natural flow where you talk about yourself in response to something, but giving pause and letting your date either take or not take the opportunity to ask about you shows something important. It shows if they are an inquisitive person, or maybe just a little too self-centered to be easy to get along with.
5. Ask Something A Little Deeper.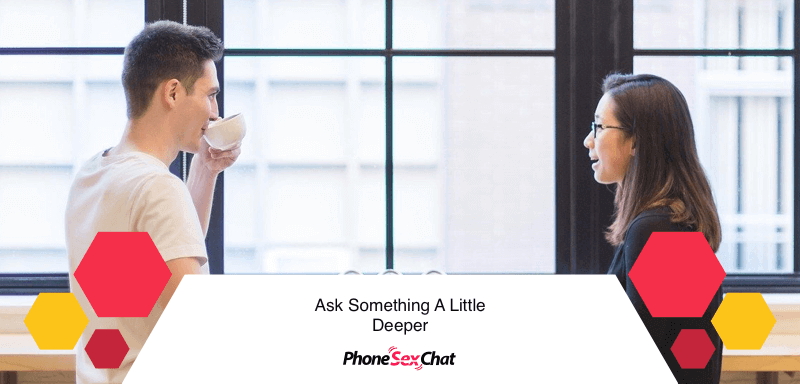 If the date is going well and you are feeling a connection, it may be time to ask something a little more personal and in-depth. Don't worry, it's not the must-avoid topics of religion or politics, but it is a shared experience that affected everyone on the planet.
Simply asking, "How did 2020 affect your life?" could bring up a world of interesting information on what your date did to cope with a difficult time that affected us all. From there, you will be able to ask follow-up questions on any changes in their work, any new hobbies or interests they developed, and maybe even a little about their close family and friends.
Listening to the details here will allow you to choose which topic feels best to ask for a little more detail. It will also tell you a little about how this person deals with important events and issues in their life.
If the person had a truly tragic experience, remember to be understanding and let them express themselves. A good response to a difficult experience is, "That must have been extremely tough to deal with. What got you through all that?"
6. Flip to Something Fun and Creative.
After a more in-depth topic, it can be good to switch up the tone and go for something lighthearted. "Do you have any bucket lists, not just for travel but any activities?" is not just about travel. People generally have a lot of things that they want to do in their lifetime.
Perhaps they have saved the names of all the restaurants they want to go to one day. Perhaps they want to watch all the episodes of a particular series or get 100 tattoos in their lifetime, each from different artists.
Bucket lists are not just about travel, so depending on what the person wants to accomplish, you will ask follow-up questions on what inspires them to want to do those things and share your bucket lists.
7. Current Affairs.
After a bit of discussion, you should have an idea of what your date may be interested in regarding current affairs. This is tricky as it can lead to politics, so this is not a good starting point for small talk. After having understood a little more about your date's interests, you should have an idea of which current affairs they may pay attention to.
You could maybe ask, "Do you have any favorite podcasts?" as that is a good way of avoiding some of the more challenging topics in current affairs in the world today, but it will still allow you both to discuss something you are interested in that keeps people informed.
Their interests can also lead you to additional discussion points, such as asking how they found the podcasts they listen to or their opinion on a particular event.
8. Family and Friends.
"Tell me about your family." is a great, open-ended question that will allow your date to go wherever they choose to in describing their family members.
Generally, they will favor speaking about the positive side of their family and what they love about them, but again, if this brings up some tough stuff, remember to offer a sympathetic ear and lean on the earlier advised response: "That must have been extremely tough to deal with. What got you through all that?"
For those people who are not all that close with their family, the next potential topic of discussion is "Tell me about your friends." As adults, creating and maintaining friendships becomes complex and sometimes almost impossible. The ability to prioritize and maintain friendships is a wonderful attribute to have.
If the person has not managed to cultivate friendships as an adult, it speaks to an overwhelming focus on something else in their lives, such as work that may be very hard to compete with as a romantic partner. That being said, adult life is complicated. If the person has recently relocated or had another major life-changing event, there may be a very good reason for them to be a bit of a loner recently.
A good follow-up question here is, "Do you enjoy your own company?" If a person is quite content doing things solo, they must enjoy having you around even more than they already enjoy their own company for them to keep seeing you, and this is a positive sign when building a relationship.
9. Don't Hide Your Non-Negotiables.
If you have some very important points that are hard and fast for you, there is no point in hiding that to get a second date. Dating is meant to be fun, and not every person we meet is the one. That is why there is just one of them – they are pretty rare.
Putting all your cards on the table at once might be a little too forceful, but if you have a strong belief or priority in your life that is central to who you are and will never change, it would not be fair to lead someone on who is incompatible with such a strong conviction. If topics that are non-negotiable for you come up, simply state, "This is very important to me, and I don't see that changing."
10. A Second Date, or Not.
If things have been going well from your perspective, it may be time to establish if the feeling is mutual. A few good ways to establish if there is an opportunity for another date is to ask, "Do you have any plans next week?" This question is primed for you to set up another date if the person says they are free.
If they seem to have a very busy schedule, they may be trying to tell you that they aren't interested politely. If you really like this person and think they may genuinely just have a super busy schedule, this is a low-pressure way to ask if they would like another date; use what you learned about your shared interests to ask, "If I hear [something fun you both love] is happening, would you like to check it out together?"
You can't have great chemistry with everybody, so the best thing to do in a situation where no sparks will ever fly is to end the date respectfully. Start by thanking the person for taking the time to meet with you.
"I appreciate the effort you made, it was great to meet you, but I have to go. I have another [engagement, event, thing] to go to. Let's get the bill" Respectfully parting ways means this person could potentially still be a friend or another part of your social network that you are glad to have in your life but simply incompatible with as romantic partners.
Remember, dating is meant to be fun, so keep that fact at the center of your mind during the experience to prevent overthinking or overburdening yourself to "make it work" for the sake of pairing up.