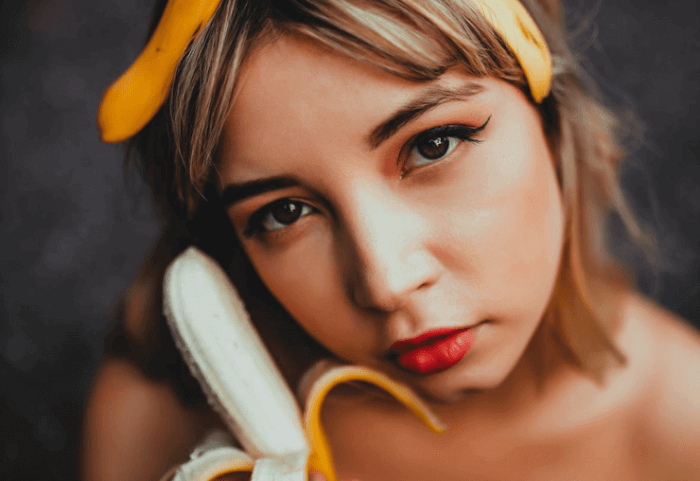 Tips on How to Give a Good BlowJob for Better Orgasm
Oral sex is almost essential when it comes to foreplay and steaming him or her up before the dirty deed. It isn't just about one partner giving head while the other sits back and enjoys it either, both parties should partake in the fun before having sex.
For women, giving your man or partner a blowjob is the key to his heart, his body, and possibly even the keys to his house and car (if you do it good enough), so how can you stand out amongst the rest and give him the best blow job he's ever had and that he'll never forget?
To understand the art of the blowjob, one must understand the history and the beginning of the deed itself. Knowing where it came from, how it started, and all of the ins and outs will only lead to the best oral sex he's ever had because you've studied the subject.
So, how can a woman give her man an amazing blowjob that he'll never forget? We are so glad you asked. Let's dive into the history and all of the tips you will ever need to succeed in the art of giving head.
The History of the BlowJob
Fellatio's Ancient Roots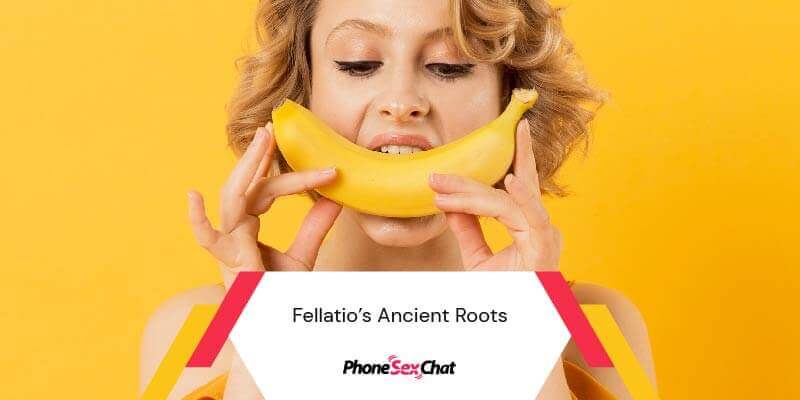 Blowjobs were coined as "fellatio" back in ancient times and there are many pieces of art depicting these sexual acts, and one of the most famous myths of the start of fellatio comes from the story of Osiris and Iris.
Osiris was killed by his brother and then chopped up into little pieces when his sister Iris tried putting all of his pieces back together again, everything was there except for his penis. So, Iris did what any good sister would do and made him a fake penis out of clay then proceeded to suck it in hopes that she would "blow" life back into her brother.
You can search the internet for explicit art depicting the situation here between Osiris and Iris. But since this is just a myth, what about the first findings of real fellatio? You can almost assume that the Kama Sutra talks all about the art of sucking dick in their ancient times, but are there other places besides the Kama Sutra that show and tell you all about blowjobs?
Yes, there are actually quite a few history books we can find the art of fellatio being talked about. In 79AD the city of Pompeii was buried underneath the eruption of Mount Vesuvius, in the midst of the mess archeologists found art once again depicting sexual acts such as fellatio.
Of course, they aren't the only ones that have such talent depicting oral sex, in Peru sometime before 500-600AD, artists would use ceramics to depict oral sex and you can even see some of this art in their museums today.
It is safe to say that blowjobs have been something that men have loved since the beginning of time, and even as a woman, I can't say that I blame them.
Tips, Tricks, & Techniques to Blow His Mind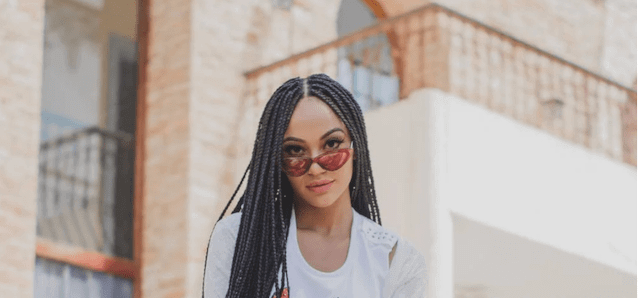 Not only to blow his mind but to blow…well, you catch my drift. Giving head or a blowjob is not just about putting his penis in your mouth and sucking it if you want to blow his mind you're going to have to do much better than that. Here are some tips, tricks, and techniques we've researched and read about from all over the world that will help you give him a night he'll never forget.
First and Foremost, Make Sure You Both Are Comfortable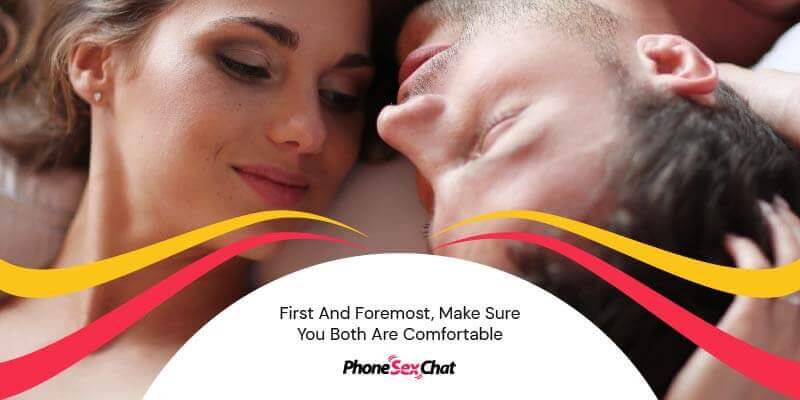 The key to performing and having the best oral sex (and sex) of your life is to be comfortable while doing it. If someone is uncomfortable it can be an absolute turn-off and nothing will get accomplished. Make sure not only he is comfortable, but you as well.
It helps to get "into position" as well, so that means either on your knees in front of him or lying on the bed, hovered over him. A sexy position helps oral sex become more personal and erotic also, so find that comfortable, yet sexy position that works best for both of you.
Give a Little Foreplay Before the Foreplay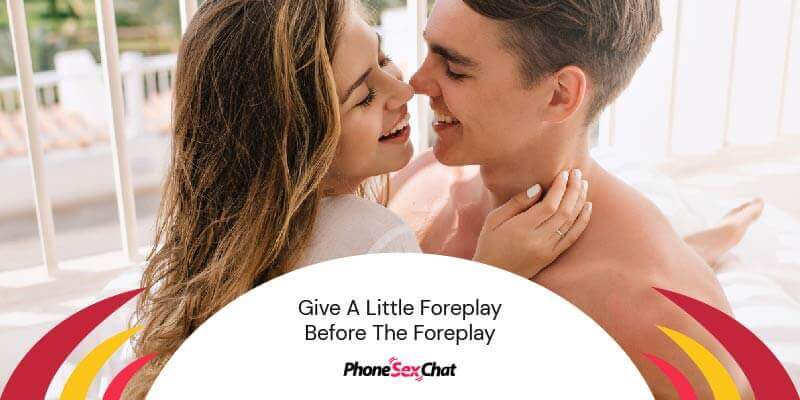 Teasing him with your hands, mouth, or tongue before actually performing the blowjob will make his toes curl and only build up the anticipation of the actual deed. A little foreplay before the foreplay goes a long way.
Show Him That You Are Enjoying It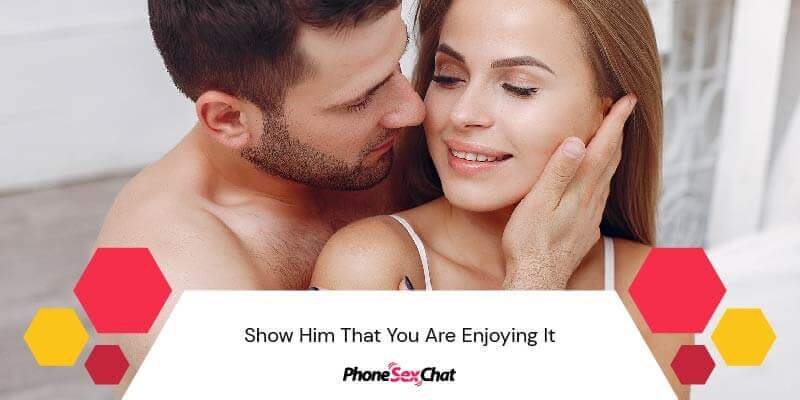 There is such a thing as a "boring" or "bland" blowjob, don't be that girl. If you don't want to do it in the first place, don't do it. But if you're feeling frisky, show him that you are enjoying it. Make noises, moan, let him know how much you love doing it.
One of the sexiest things a girl can do while giving her man head is to catch his eyes when he's watching her, you'll have to put on your best Tyra Banks Top Model seductive eyes for this move. Say something with your eyes while he looks at you in the act, this could cause him to orgasm right then and there, so beware!
Use Your Hands Too
Unless he specifically says he doesn't like it when you use your hands, use your hands too. Especially if you are having a hard time deepthroating, use your hand to make up for what your mouth can't handle. Even if you can handle taking it further into your mouth and near your gag reflex, still switch it up a little and use your hands from time to time too.
To do this, you will place one or both hands around the base of his penis, while you are physically giving him head you will simultaneously use your hands to perform a "jack-off motion". This motion is perfect if you are a swallower and he's getting close.
Find Out Exactly What He Likes and How He Likes It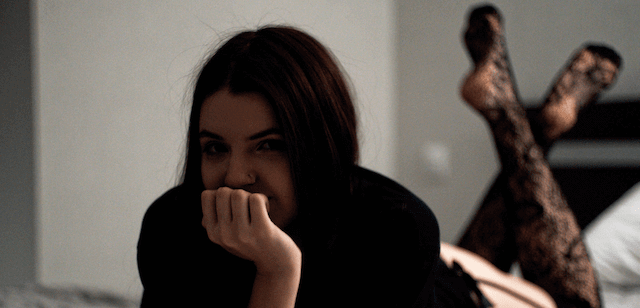 Sometimes you can find out what guys like just by doing it and feeling him out, listening to his moans or even what he says while you do it. But if you can't figure it out on your own, just ask him. Simply ask him what he likes about getting head and what his favorites are. He'll find it pretty damn hot that you even care to ask how he likes his blowjobs!
Tuck Your Teeth Away, Unless He Likes It a Tad Rough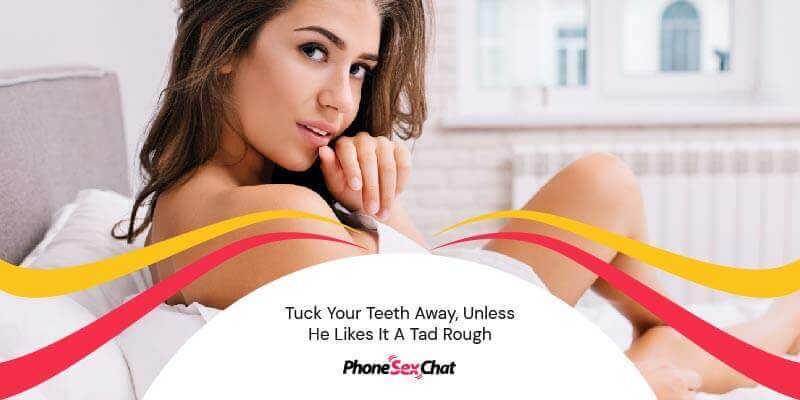 There's no good time to use your teeth during a blowjob unless he were to specifically ask for light biting – if he likes it rough like that. At no point before, during, after, and even in your dreams, a blowjob is never to involve teeth.
A man's penis is super sensitive, and the last thing you want to do is accidentally bite his dick off. However it is a largely spread myth that you will literally bite into his penis if you accidentally scrape your teeth. That's just what guys say to keep women from using their teeth – ever!
Use Your Tongue, Hands, Lips, and All of the Above to Caress His Penis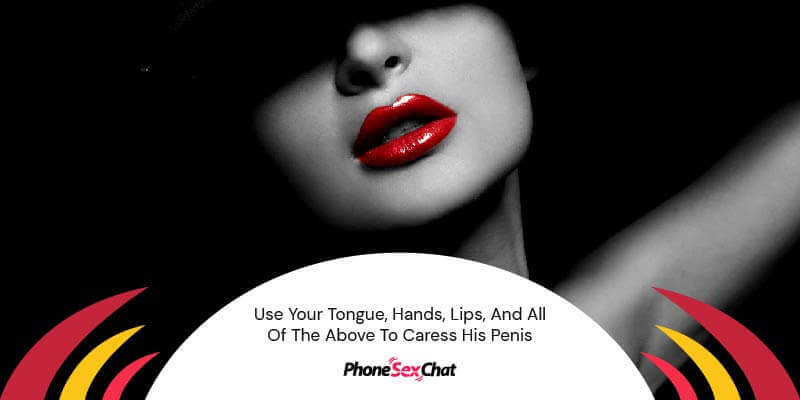 When you are giving head, you don't have to just use your mouth, going up & down over and over. It's much better to use your tongue, lips, hands, even your damn feet if you can manage it. Guys can actually get bored during head, believe it or not, it's up to you to keep it feeling good and interesting.
One tip to try out is while you are using your mouth up and down on his penis, start swirling your tongue around the head of his penis while still giving him the blowjob, and incorporate the hands at the base if you can. If you get the hang of this, you can try swirling your tongue around his whole penis and not just the head while still "sucking".
Spit on It While Going Down on Him and Use the Saliva to Go Deeper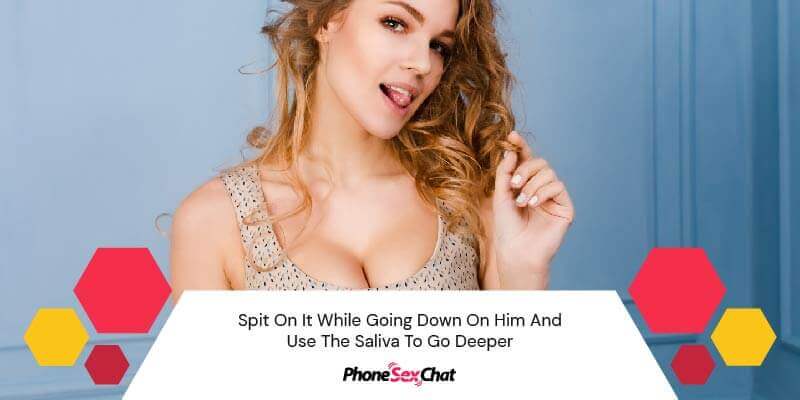 Men aren't going to get 'wet' as women do, so the best things to do are either use lube or use spit – and lots of it. Don't worry, it's not nasty, and he won't think it's nasty at all, he'll actually think the quite opposite. Using your spit to suck him down is sexy as hell! Not to mention, it helps the process.
Try spitting on it first, then use that saliva to start sliding down on his penis with your mouth, going as far as you can while gathering up more saliva on his penis. Getting him wet in this way and using your mouth to cup around his whole penis will simulate the feeling of a vagina – almost.
Tell Him Something Sexy in the Middle of Doing It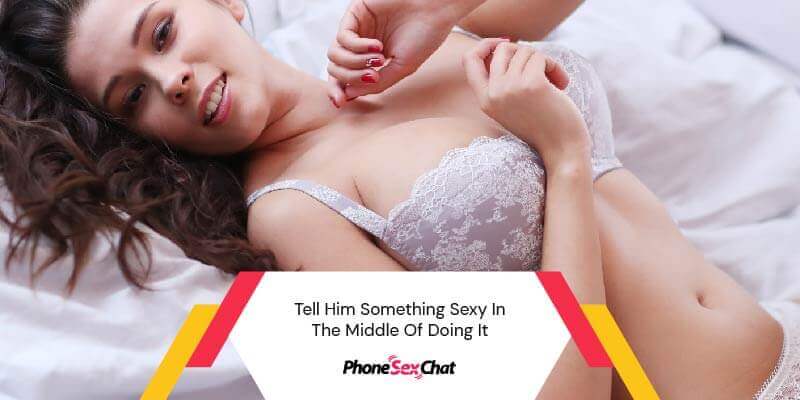 Men love it when you tell them just how much you're loving it while you're doing it, and especially when you're explicit with it. Tell him just how much you love doing it to him specifically too, that will make him feel like a king. Or let him know how it's almost too big to take in, he'll enjoy being complimented while being pleasured at the same time – he might even fall in love.
Let His Balls in on the Fun Too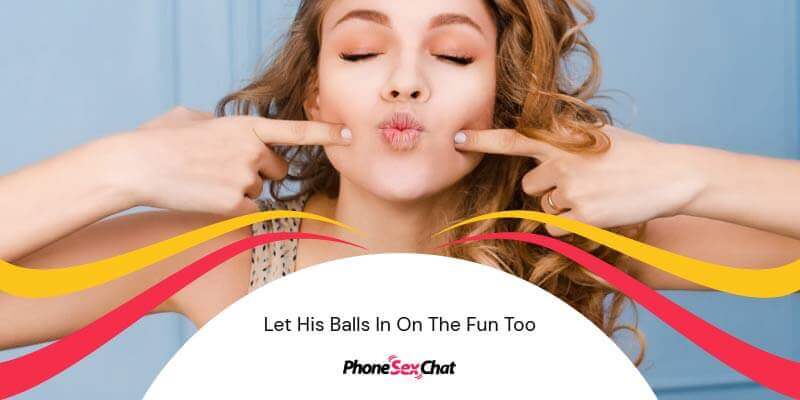 His balls are there to play with too, so let them join in the fun. If you're daring, you can even try licking them or sucking on them. A nice tip to try is to use your hands on his penis, while you're licking and sucking on his balls at the same time. However, we personally recommend to only do this with someone you are super comfortable with.
Go as Deep as You Can, Use the Roof of Your Mouth if You Can't Deepthroat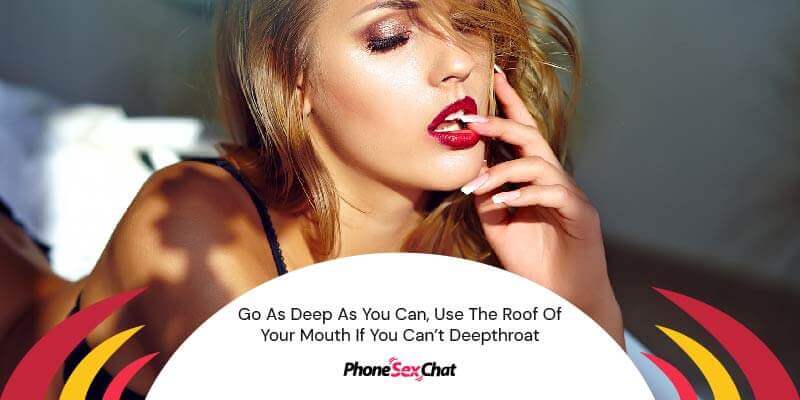 While you don't have to deepthroat it every single time you are doing the motion, it's nice to throw that in there every now and then. If you are having a hard time getting past that gag reflex issue, use the roof of your mouth instead of your throat. Sometimes he won't even be able to tell the difference.
Take Charge When You're Done Giving Him Head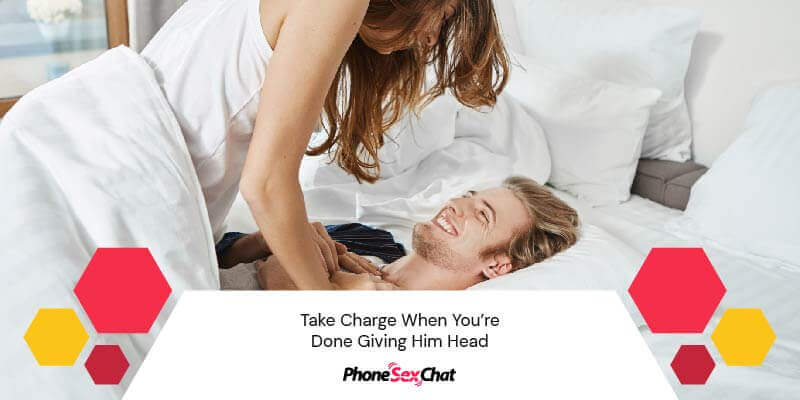 When you've given him the blowjob of his lifetime, and it's so good that even you will have a hard time doing better the next time, throw him down on the bed and climb on him, straddling him and then even doing the job of putting his penis in. He's guaranteed to have the best orgasm he's ever had in his life too!