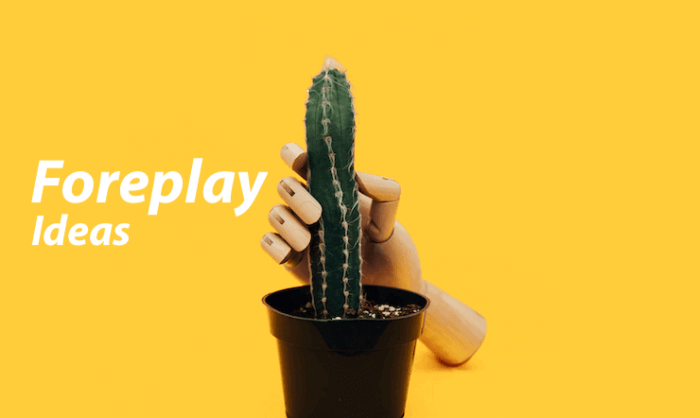 17 Foreplay Ideas: The Best Foreplay Ideas Before Sex
Foreplay is what you do before you have sex, typically. Unless you're a bass-ackwards freak who has sex first and plays with the boobies later, foreplay is pretty much anything sexual you do before actually having sex. It's meant to get you and your partner in the mood, stimulated, wet, and ready, before the big bang.
There are many types of foreplay, many areas of your brain and body that it affects such as psychological and emotional health, and there are many ways to perform foreplay with and on each other.
This means that the benefits from foreplay and sex are literally some of the best things you can do for you, your body, and your mind.
Benefits of Foreplay

And you thought the only benefit was to have sex…
Increases your heart rate, pulse, and blood pressure
dilation of your blood vessels
More blood flow to your genitals meaning more of a chance for a hard-on or swollen labia, which then lead to a better orgasm
Sensitivity on the breasts & nipples
Helps to lubricate the vagina
Obviously helps the two become sexually attracted to one another, which only helps the sex later on
Foreplay also builds trust and love in a relationship, it shows that you're willing to take the time to do other things to her rather than just getting it in and gettin' gone
17 Best Foreplay Ideas Before Sex
1. Mental Foreplay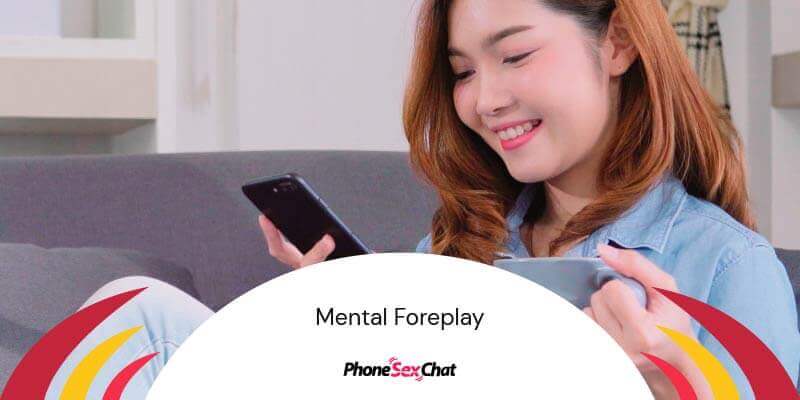 Mental stimulation is just as important, sometimes more important than the act of sex itself. It's sometimes more important than physical foreplay itself, it really just depends on how deep and open-minded your partner is compared to what you are giving them.
So, what is mental foreplay? Simple. You can sext them, you can feed them compliments, you could stimulate their mind in so many different ways and this will almost always lead to one of the sexiest nights you'll ever have, with anyone. If she can't be stimulated with her mind, she's too young for you bro.
2. Dress to Impress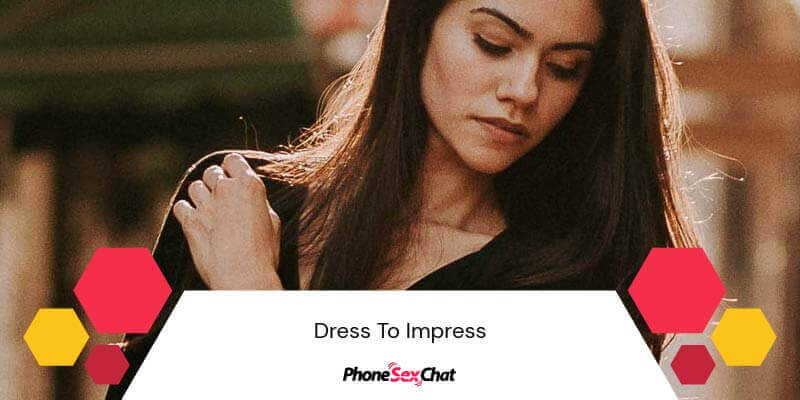 This can go one of two ways, you could dress up and show out like you're about to go on the red carpet – or you could wear hardly nothing and look like you're about to be in a rap video, totally up to you and what your partner likes.
Men especially are super visual creatures, so being able to see what they are about to pounce into will rock their socks in more ways than just one.
For women, even dressing down to your boxers and just smelling right can put her in the mood. It's really all about what your partner likes specifically.
3. Add in a Little Public Fun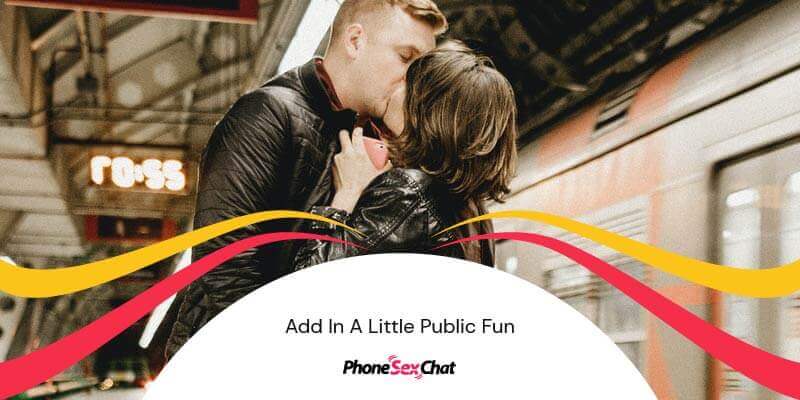 So I'm not saying to start having sex in the middle of Time Square or anything, but show the world that you love who you're with! Only jealous people are going to get upset about you spanking her ass or her cutesy little quick touch of the penis right there in the middle of Mickey D's, so screw what the jealous people think and show just a little bit of PDA!
Again, the public fun doesn't need to go very far, just a little something' something' to show the person you are with you are not ashamed to touch them in public and to show the world you're not ashamed of the person beside you!
There's also something really freaken' sexy about the thought of doing it and having people watch you, so let that sink in too while you spread a little PDA with your partner.
4. Touch Them Out of Nowhere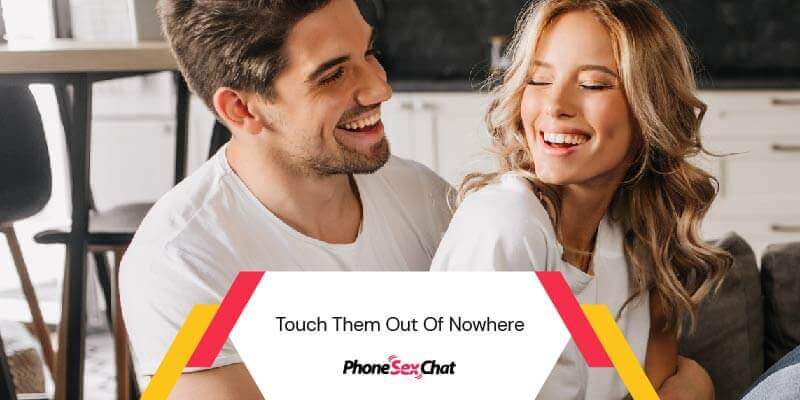 Yes, we're still talking about touching each other but this time, make it more intimate. And less out of the public eye. It's also super hot when you touch your man or woman and they aren't really expecting it.
Maybe you two are sitting on the couch watching re-runs of your favorite show, and you get a wild hair to touch your man's penis. Don't hesitate! Just reach out and touch somebody! We know he's going to love it, and chances are, he'll touch you in return.
She'll love it too if you just reach over and gently caress her breasts, her hair, or even her ass – but be gentle about it. There's something about the sensual touch that brings a girl to her knees each and every time.
5. Sexy Shower Fun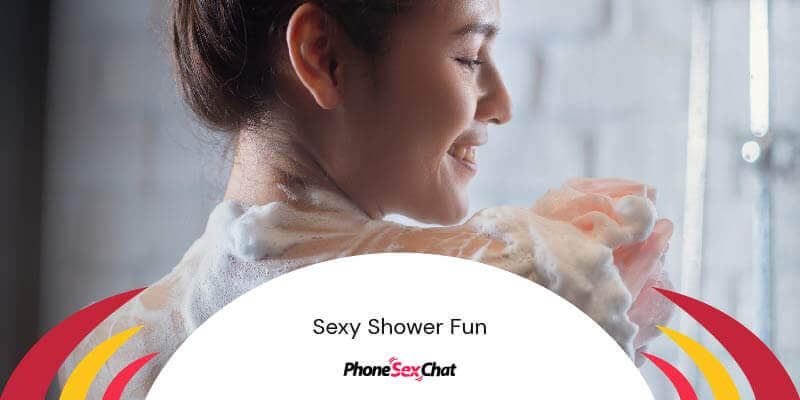 Probably the hottest foreplay idea on our list – the sexy shower scene. We all know what this entails, the two of you in the shower, pretending you're just taking a shower together so you can save water but in reality, you want to see each other naked and see where it goes from there, and we don't blame you.
Use soap to suds each other up and help each other clean up, then rinse off in the process of touching and caressing each other. You can even wash each other's hair with shampoo and conditioner.
After you get done giving each other a bath, you could either continue with the foreplay into sex, or just keeping having fun with bubbles, soap, and water!
6. Lots of Tongue Action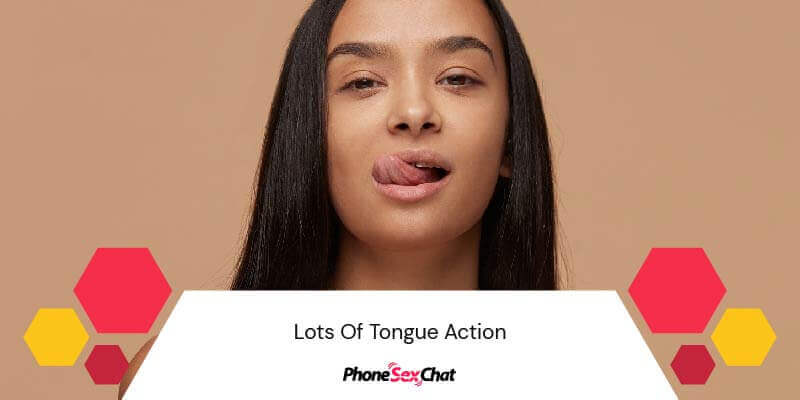 Use your tongue! Make-out and intertwine tongues for a hot, steamy make-out sesh. Don't just stop there either, use your tongue for lots of fun activities and fun places to lick, I'm sure neither of you would mind!
7. Massages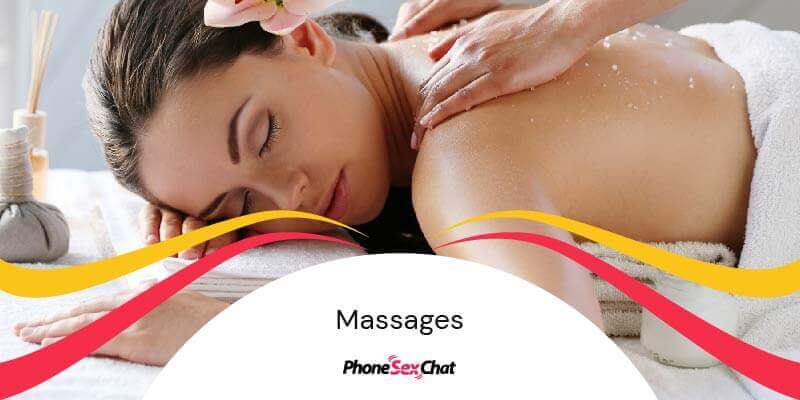 You can't get much more sensual than a massage, so slap on that baby oil and get to it. It's way hotter when the two of you are naked, with one lying on the table and the other standing over him or her.
This way you both have an Eagle eye view on their entire body and everywhere your hands are going. Make it more fun by telling the one getting the massage that they have to just lie there and take it, no touching or moving!
Of course, if you do this you will have to switch at the end and allow your partner to do the massaging!
8. Strip Show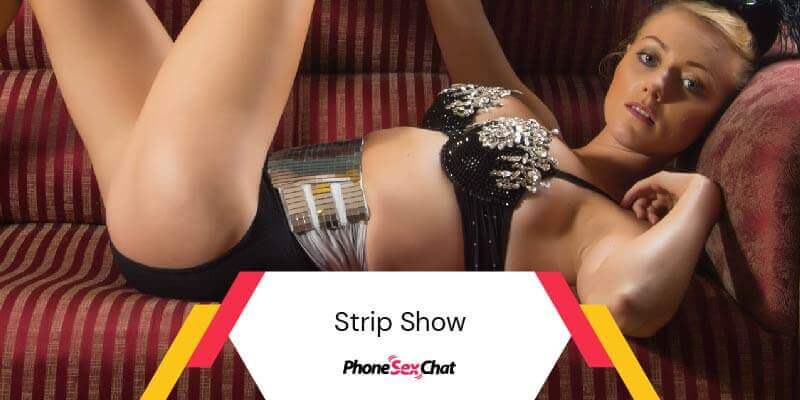 No need to go to the strip club when your man or lady will do it right there in the kitchen for you, and let you touch him/her! Of course, you could get kinky again and tie their arms and hands to the chair and not allow them to touch you during the striptease. Whichever would make it sexier for the two of you!
9. Nibbling and Licking Different Parts of the Body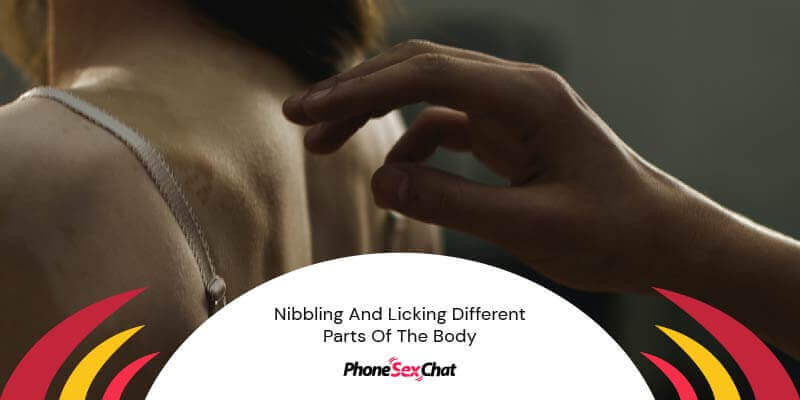 So, we talked about using your tongue and especially during a make-out sesh, but what about using your tongue and even your teeth, nibbling on and licking on different parts of their body? This is surely one of the biggest turn-ons for guys and girls so get to explore their body with your whole mouth!
10. Blow Jobs and Fingering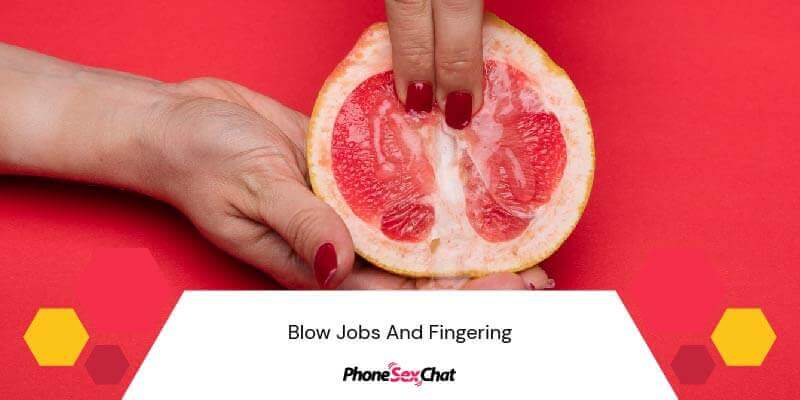 One of the most cliche' foreplay moves ever, giving head and fingering. It doesn't get much more raunchy than that, and it's sure to turn into a night of passion once oral and fingers ensue. Try not to be so rough or too quick with it either, allow the other person some sensual joy when you're going down there or using your fingers!
11. Do or Say Something Super Romantic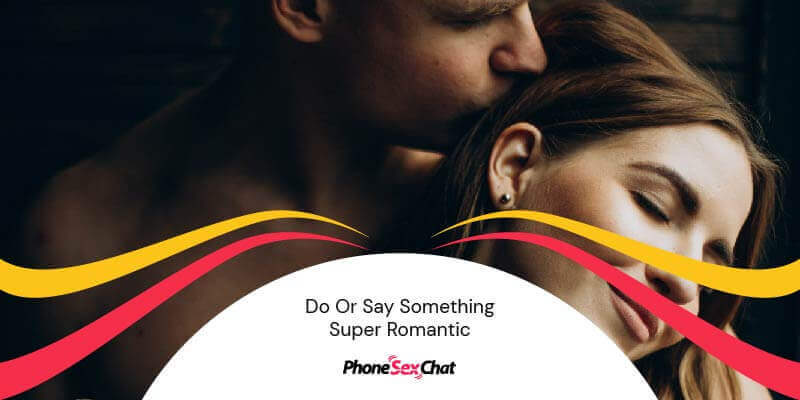 Sometimes all it takes is for you to tell them something super sweet, sexy, and romantic and their knees will buckle like a schoolboy seeing his first pair of tits! Seriously, whisper in her ear how beautiful she looks, how she doesn't look like the rest of the girls out here, and what you would do to have her in the bed with you and see if she doesn't jump your bones right then and there.
12. Fantasy Roleplay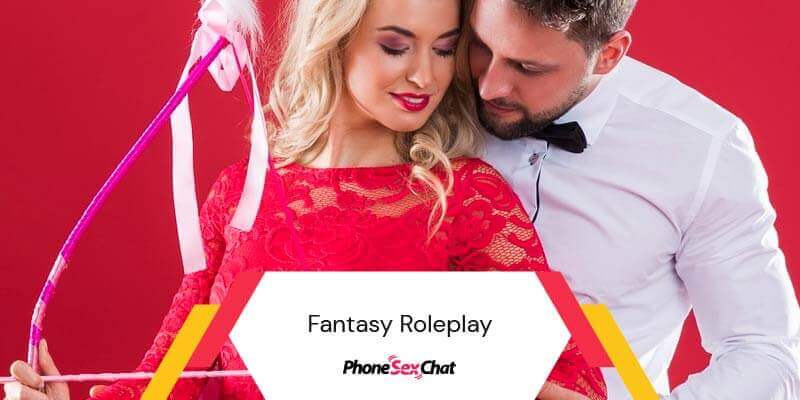 If she's into hot and sexy firemen, maybe try dressing up as a firefighter one night and walking into the bedroom asking her if you could put her fire out. If he's into cheerleaders, get your best school girl outfit and bend over in front of him with your little mini skirt – something about fantasy play is a sex session all on its own.
13. Set the Scene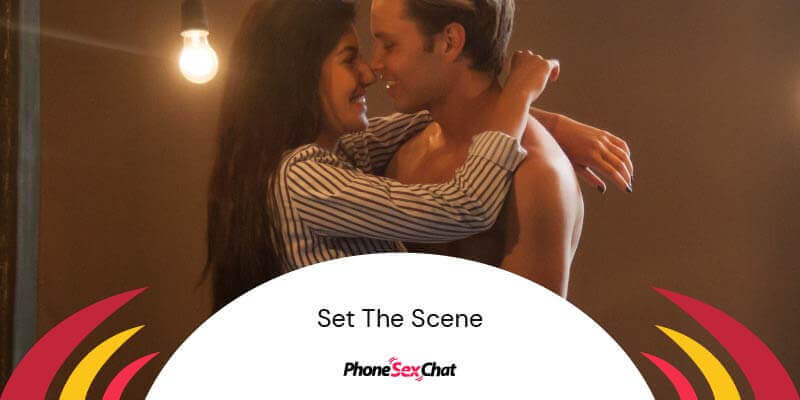 There's something about setting the scene and your environment that draws people in, and more than likely it is due to the colors, the smells, and the view. Make sure that your scene is set and matches your mood. In other words, it might not be too hot or too fun to fool around in the kid's room or in a room that looks like a kid's room. But if you create a space that is enticing and adult-like in nature, this only stimulates arousal and leads to hot, steamy foreplay fun.
Try inviting them into a dark room with candles lit enough to see what's going on of course, with light sensual music playing in the background. You'll see that this sometimes does everything you need to do to "get it Poppin".
14. Watch Porn Together and Simulate What They Do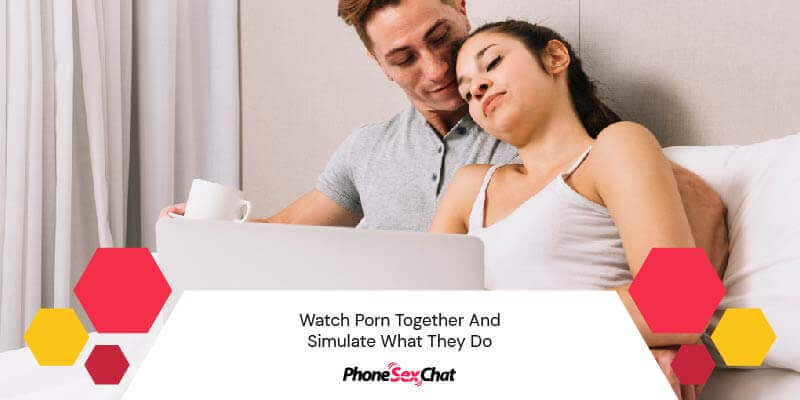 Shy girls need to turn away now because we're hitting a subject that is spotty for a lot of them. Not for the freaky ladies though, and certainly not for the guys at all. Watch porn together and then simulate what they are doing, whether that be in his living room or in your bed, pick out some porno to watch, and have at it.
For those who want to keep things sensual or for those who are shy, we suggest watching and simulating soft porn, not that hardcore stuff.
15. Dry-humping Is Still a Thing!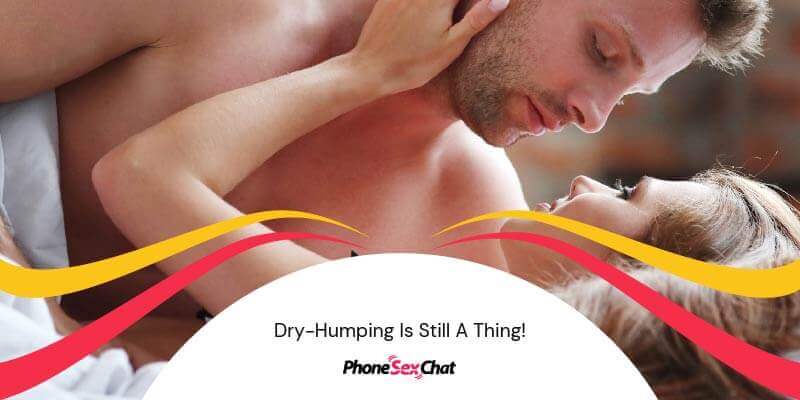 Dry humping in 2020 is no longer just for teenagers, now when did this happen I'm not sure but I do know that it is now OK to lie around in bed with one another and hump with your clothes on. Another form of dry humping though is to actually get naked and rub your bodies together but in a sexual way not just in a weird aggressive way.
16. Use Toys on Each Other or on Yourself in Front of Them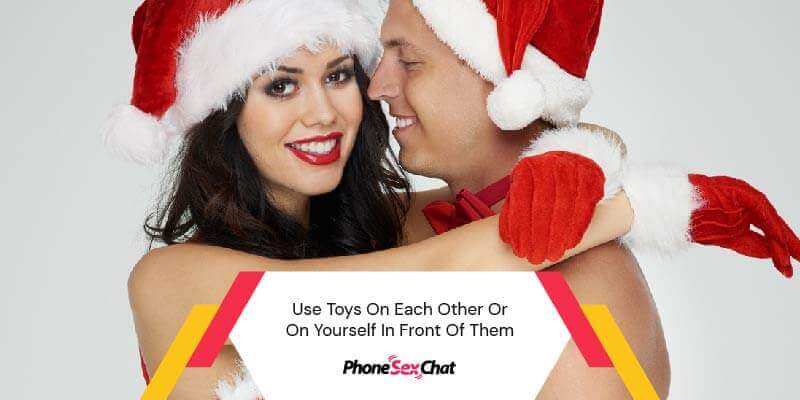 When a woman uses toys on herself, a man completely melts right there in front of her. If he is one of those guys that likes using the toys on her, then he definitely should try that out to have some really kinky foreplay. There aren't many toys for men but that doesn't mean that your woman doesn't want to see you working it, either on her or on yourself.
At this point, if you're a man, you could always try giving yourself a handjob in front of her or of course, allow her to give you a handjob while you use the toy on her. This is sure to spark little mini-orgasms before the big bang!
17. Blindfolds and Sensory Play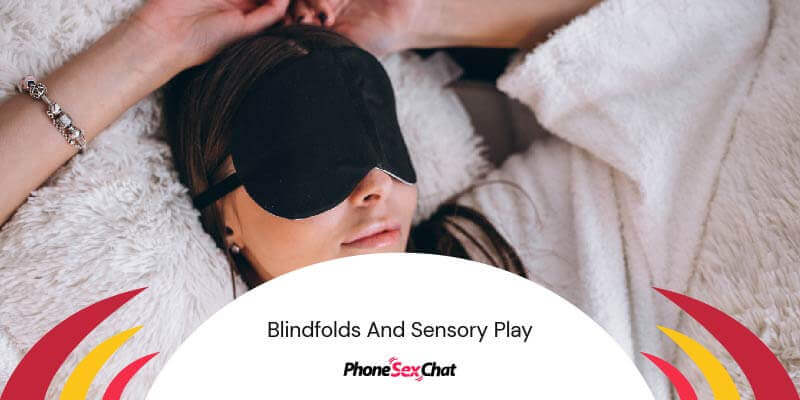 Another super sexual and sensual foreplay idea is to incorporate blindfolds and sensory play, such as using a piece of ice on their nipples and genitals while they are unable to see what exactly is going on.
Feeding them sexy chocolates and making them guess what flavor is what, you'll basically put the art of kinky blindfolding and the sexual yet sometimes tasteful act of touch together and you get sensory play while blindfolded.
Now, you'll never have to look anywhere else ever again for your guide to foreplay! We've got you covered in these 17 hot scenarios that are sure to shake the leaves off of any tree!
You're welcome!