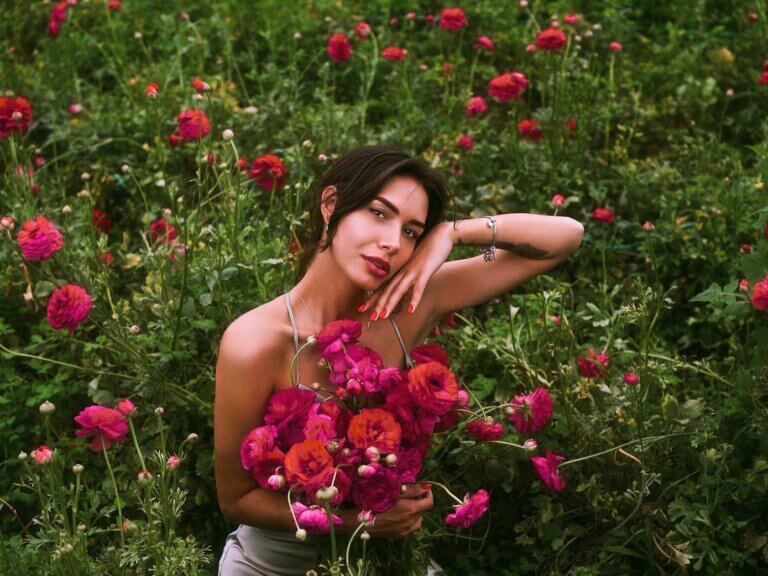 How to Compliment Your Girlfriend
Compliments are the best way to show your girlfriend how much you love and appreciate her. Keep reading below to learn all the tips and tricks when it comes to complimenting your girlfriend. You'll be surprised by how great a compliment can make her feel.
When to Compliment Your Girlfriend
Knowing when you should compliment your girlfriend can be difficult, so we made it easy for you and included a list of when it's best to compliment your girlfriend.
1. When she's depressed.
When she's feeling down about herself or having a bad day, a compliment will always lift her spirits or at least make her feel a little better. It might not seem like it, but a compliment has a lot of power. It can change how someone feels, even if it feels like something simple.
So next time you notice she's not feeling her best, try giving her a compliment instead of trying to cheer her up with a gift, and watch how far it can go.
2. When she has achieved a personal goal.
It's always nice to feel celebrated when you've accomplished something you were working hard to do, so she'll obviously enjoy receiving a compliment when this happens. Giving her a compliment when she has achieved a personal goal will show her how much you support her and how proud you are of her, and it will push her to continue achieving her goals.
3. At any time.
It's never a bad time to give a compliment. However, you don't want to go overboard and compliment her too often, as it could lose its value. Try to find the perfect balance, and if you think it's been a while since the last time you complimented her, it might be time to remind her that she's an extraordinary person.
4. When you really like something.
The best time to compliment your girlfriend is when you really do like something she's done or when you really do appreciate something about her. This isn't to say when you compliment her, it's not coming from an honest place, but sometimes you compliment her because you know it's the right thing to do, like when you want to cheer her up.
Tell her the next time you notice something about her, even at a random moment. Unexpected compliments will often make her feel the best.
5. When she has something new.
All girls like being complimented on the new thing in their life. Maybe she has a new dress, new shoes, or she got a new haircut. If you know she has something new, tell her how much you like it. This will boost her confidence and make her even happier about that new thing.
Why Compliments Are Important for Girls
Compliments are typically more important to women because they usually doubt themselves more than men. Everyone likes receiving compliments, but it usually has more of an impact on a woman's life, than a man's.
1. It makes her more confident in herself.
It's undeniable that a compliment gives you confidence. It can be a game changer for someone with low self-esteem or who struggles to believe in herself. A compliment can also give a lot of assurance when there is doubt or uncertainty about a choice she made, even if it's something at a surface level, like choosing her outfit.
2. It reminds her that you value her.
Compliments are little reminders. They can remind her how much you value her, what you like about her, and that you notice little things about her. Making her feel valued is one of the best feelings you can give her, so remember to compliment her more often.
3. It distracts her from her current bad situations.
If you know she's currently going through a lot or going through something that is affecting her negatively, a compliment can really lighten her mood. It will distract her from all of her bad or stressful thoughts and allow her to focus on something positive.
4. It makes her feel good.
A compliment is important for any girl because it makes her feel good. It's an easy way to spoil her at any time and make her feel a little better, even if she was already feeling great.
5. It could satisfy her love language.
There are 5 love languages, one of which is words of affirmation, which can easily be compliments. If her love language is words of affirmation, giving her compliments can satisfy her craving and appreciation for hearing nice things.
How to Compliment Your Girlfriend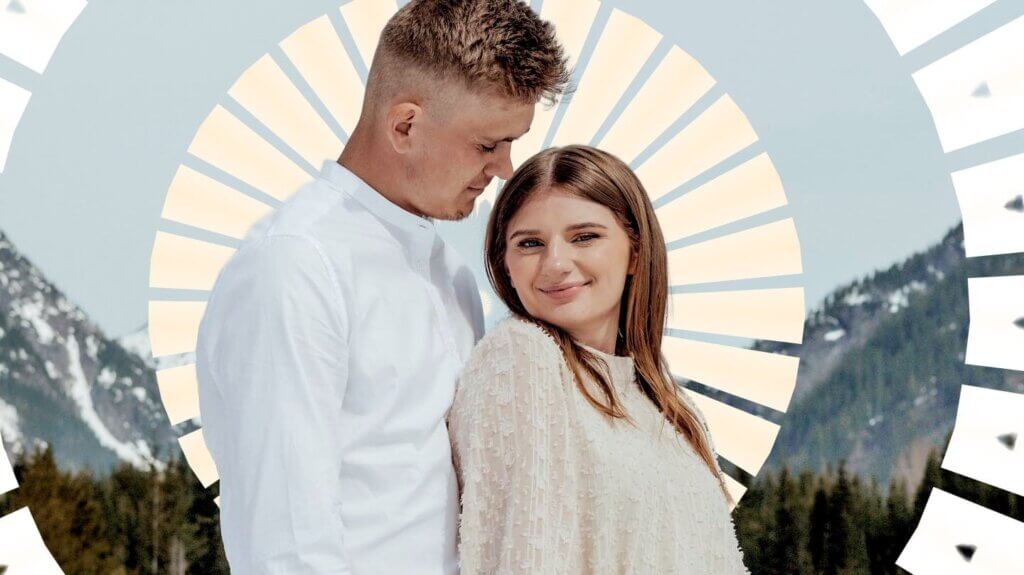 We've made some lists containing suggestions for different things you can compliment your girlfriend on and how to go about the compliment.
1. Compliment her looks.
I like your outfit. When complimenting her outfit, be as specific as you want to be. Go as far as telling her the color she's wearing really brings out her eyes, or just let her know you think what she's wearing looks great on her.
Your hair looks great today. Compliment her hair when you know she has spent time styling it or when she just got back from the salon.
You have a beautiful smile. This is a compliment she'll always love hearing, and it'll make her smile the smile you love.
2. Compliment her personality.
You have a great sense of humor. If you think she's funny, tell her she has a great sense of humor.
I love how kind you are. When you notice her kind acts towards other people, show her how much you appreciate her for being that way.
You have a giant heart. It feels good when someone notices how much you care about others, so let her know that it doesn't go unnoticed.
3. Compliment her achievements.
You did great. When she does something great, tell her how great it is. She could have the highest self-esteem, but that doesn't mean she doesn't need to hear it. It's best if you're specific when giving her compliments and that you specify what exactly you thought was great.
I am proud of you. Even if she has a lot of people telling her how proud they are of her, she's your girlfriend, and hearing it from her boyfriend will make it that much better.
Good job reaching your goals. Again, be specific, and avoid sounding like a greeting card. Complimenting her for reaching her goals can encourage her to continue following her dreams and accomplishing anything she wants.
Dos and Don'ts When Complimenting Your Girlfriend
Do
Tell her positive things. When you're complimenting your girlfriend, you only want to be saying positive things. Some people lead with something bad or something they want to criticize and then try fixing it with a compliment or ending with a compliment so it doesn't seem so bad. That's not the way to do it, and you want to make sure that your compliment is 100% positive.
Compliment her often. Compliment her more than once a week. Find any reason to compliment her, within reason, of course. A compliment each day is something great to strive for.
Give her compliments randomly. Avoid waiting for something big to happen to compliment her or only when she does something huge. Compliment her randomly, just because. These kinds of compliments are the ones that will make your girlfriend feel the best.
Don't
Compliment her while you're fighting. It's simply not the time to give a compliment while you're fighting. It can come off as sarcasm and won't make much sense or make her feel very good. You can compliment her when you're making up, but not when you're disagreeing or fighting about something.
Force her to believe your compliment. If you're complimenting her because she's not feeling so great about herself and she can't accept your compliment or replies saying that that's not true, or anything along those lines, don't force her to believe your compliment. You can say something like, 'I understand you can't see it, but I believe this to be true', and just leave it at that. Provide reassurance instead of forcing her to believe your compliment. She will when she's ready to do so.
Say something you don't really think. Don't lie to her just so you can compliment her. She will be able to see through your lie, and if she doesn't right away, she will be very disappointed when she does, eventually. It's best to be honest with your compliments to avoid hurting her feelings.
As we have seen, a compliment can go a very long way, but it's important to know when to compliment your girlfriend and how to go about it so that your compliment can do what you want it to do. Don't overthink when you're trying to compliment her; often, the simplest compliments are the ones that will make her feel the best.