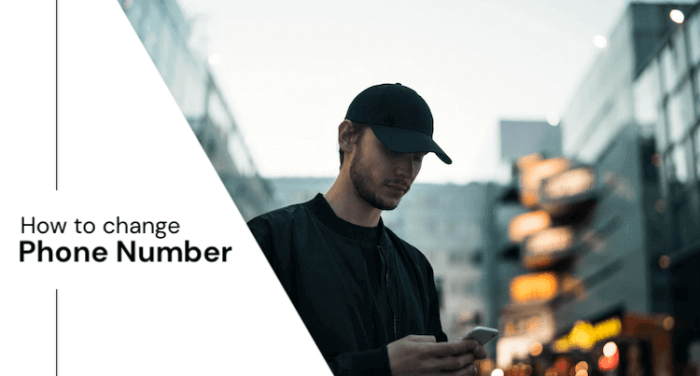 How to Change Your Phone Number in the U.S.
If you're one of the many people who want to evade some of their incoming calls, you're not alone. There are a good number of people who are in the same bandwagon as you for different reasons. So if you're wondering if it's possible to change your phone number, yes it is. But this decision comes with a trail of pros and cons.
So make sure that you're ready for this change because changing your phone number would require some adjustments, especially if your number is linked to several accounts such as your bank, instant messaging apps, online shopping account, email, and social media accounts among many others.
Let's consider some of the reasons why people decide to change their phone number.
Perhaps, you're planning on ghosting your ex. Or, maybe you're trying to move on from a failed marriage or relationship and you want to create a fresh start. Another reason might be because you're fed up with telemarketers and spam calls which is one of the most common reasons why people want to get rid of their phone numbers.
Did you know that according to a survey, 29% of the total phone calls in the U.S. and Canada in 2018 were actually from spam callers? And in 2019, the percentage was nearly 40%. Given these figures, it's quite understandable why some people would rather change their number than to endure the increasing number of spam calls and text messages they receive.
And if you happen to be one of these people who feel that you can regain your peace of mind, work-life balance, and privacy by changing your phone number, here are some of the things you should know.
If Your Carrier Is AT&T: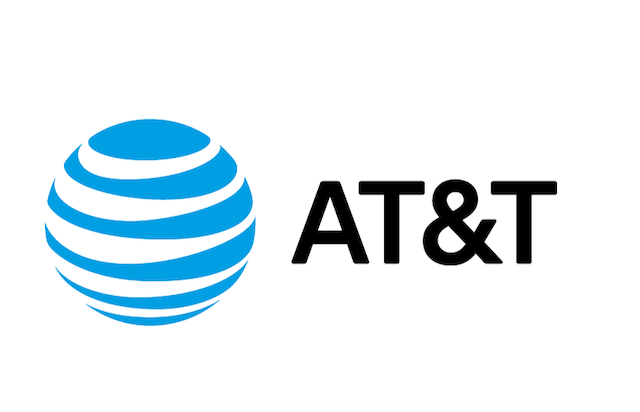 You can change your wireless number without affecting your installment plan or existing contract. Changing of your phone number within 30 days of activation is free. If service is active for more than 30 days, you have three options to consider.
Request for the change online via myAT&T on Mobile number change
Go to an AT&T store and request for the change personally
Contact customer support and file for a request
When you change numbers, your voicemail changes as well and existing messages are not transferrable. So it's important to take note of the important messages before making a request. When it comes to billing, AT&T will prorate your monthly service charge between your old and new number.
How much does it cost to change your phone number? AT&T charges $36.00 change fee to complete your request.
If Your Carrier Is Sprint: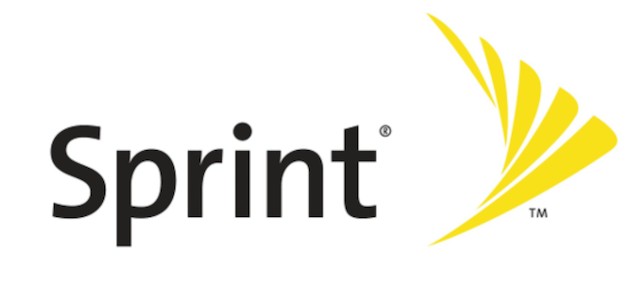 Just like with other carriers, you cannot choose your own phone number with Sprint. You'll have to settle with a randomly assigned phone number. Moreover, subscribers cannot change phone numbers more than 3 times within a period of 30 days. And once you acquire a new phone number, you cannot switch back to your old one.
You'll also need to set up a new voicemail account and you can no longer retrieve saved messages. Changing your phone number will also disable any block or allow lists linked to that number. Therefore, you'll have to set these up again manually once your new phone number is active.
Here's what you should do to change your number if your mobile carrier is Sprint;
Go to sprint.com and sign in to your account.
Select Manage devices from the dashboard.
Click on the blue question mark by the number you want to change and Select Change your phone number.
Select the number you wish to change and choose from the options on the list (I need a new phone number in the same area, I need a different area code for this phone, or I am moving and need to change my phone number and billing address).
Click on the "Next" button.
Depending on the option that you choose, the system will prompt the succeeding steps.
And lastly, program your new number.
It usually takes up to 72 hours for the new phone number to appear for Caller ID. If you're having trouble with the instructions on the website, you may chat with an agent, or visit a local retail store for personal assistance.
How much does it cost to change your phone number? Sprint offers this service for FREE.
If Your Carrier Is T-Mobile:
T-Mobile offers one (1) free mobile number change every year and per line. Prepaid plan holders are exempted from this fee. A change in your phone number automatically deletes all saved voicemail messages, and you will need to set up a new voicemail box.
Note that it usually takes up to 4 hours to complete the process and you'll have to wait for up to 3 days to regain your access to My T-Mobile with your new phone number. Caller ID systems for landline subscribers can take up to 3 days to show the correct information. Furthermore, call records linked to your old phone number will no longer be accessible.
To change your phone number if your carrier is T-mobile, you'll have to contact their customer support from the T-Mobile app (using a T-Mobile phone) or from your T-Mobile phone by calling 611. Alternatively, you may also call the technical support number which is 1-800-937-8997. For personal assistance, visit the nearest T-Mobile retail store in your area and talk to one of their mobile experts.
How much does it cost to change your phone number? T-Mobile offers one (1) free mobile number change every year and per line. Additional changes cost $15.00. Prepaid subscribers are exempted from this fee.
If Your Carrier Is Verizon:

To change your phone number if your carrier is Verizon, the most convenient way is by using the My Verizon app. Here are some of the things you have to take note of;
Make sure that you app is up-to-date.
My Verizon app is available for Android devices running 5.0 or higher and Apple iOS devices running 11.0 or higher. For other devices, visit a Verizon retail store or contact their customer support. Alternatively, you may also visit the My Verizon website to manage your account.
Be aware that available settings vary depending on the user type. Examples of user types are Account Owner, Account Member, and Account Manager.
To change your number, open the My Verizon app and tap on the Menu icon. Tap Plans & Devices then scroll to tap on Manage Device. From the preferences section, select Change mobile number. Key-in your options and preferences to complete the next few steps for number change.
You'll need to enter the ZIP code associated with your new mobile number and then schedule the phone number switch by entering a specific date. Then, select a device where you wish to receive the authorization code. You'll need to enter this authorization code to confirm and activate the changes. And lastly, a confirmation email will be sent to the address linked to My Verizon with additional instructions to complete the process.
To make sure that you'll successfully execute these actions, you must have all the information linked to your account such as your My Verizon log in details, device, ZIP code, and associated email address.
How much does it cost to change your phone number? Verizon offers this service for FREE. However, the process can erase your device history. This depends on the phone model you're using.
What You Need to Know Before Changing Your Phone Number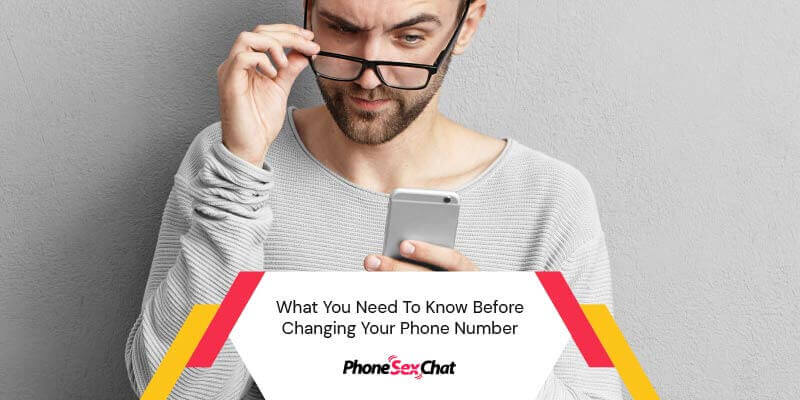 If you're tired of getting spam calls, nuisance calls, and sales pitches from telemarketing agents, changing your number seems to be like a convenient way out. Or perhaps, you want to achieve a fresh start after getting out of a relationship, or you're preparing for a new job.
Whatever reasons you might have for wanting to change your phone number, you have to be aware of certain things to determine if making that switch is worth all the trouble.
1. You will not get a unique number.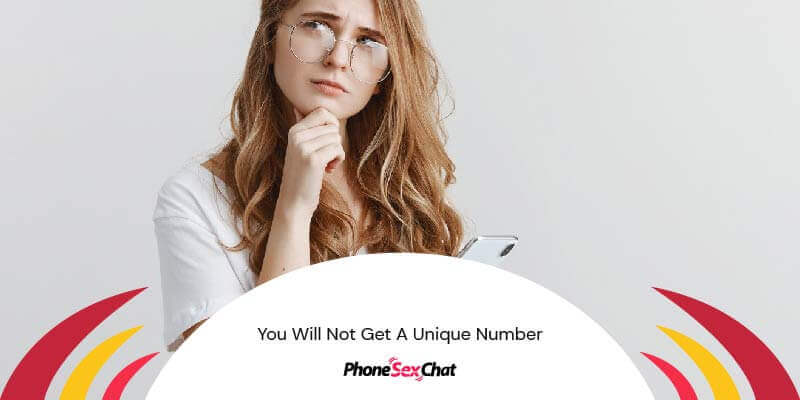 It may seem to you that changing your phone number is an escape plan. It's the digital counterpart of making a brand new start and getting rid of the excess baggage. However, this is not entirely the case, especially with the way telecom companies work. So you cannot really expect on an entirely new and never-been-used phone number.
All carriers provide recycled phone numbers which means that you don't have the option to choose your own. The reason is because of the limited amount of phone numbers worldwide particularly if you want a number in a specific area code. And in most cases, the new phone number you'll get was actually an active number barely three months ago by a previous owner. A brand new phone number is, therefore, impossible to fulfill.
2. A new phone number won't protect you from spammers.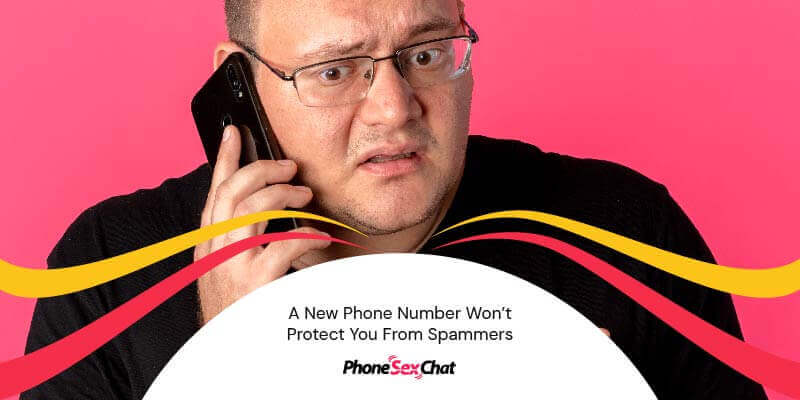 Unfortunately, changing your phone number will not make you avoid spam calls completely. If you're avoiding an ex or trying to hide from someone, changing your number is a workable solution. However, if you want to get rid of automated calls and telemarketers, this move won't help you that much.
Spammers use automated systems that randomly hit numbers thereby making any phone number vulnerable whether it's an old or new one. Needless to say, a new number will keep a person you're trying to avoid from reaching you, but it will not protect you from spam calls.
3. There's a risk of getting locked out of your accounts.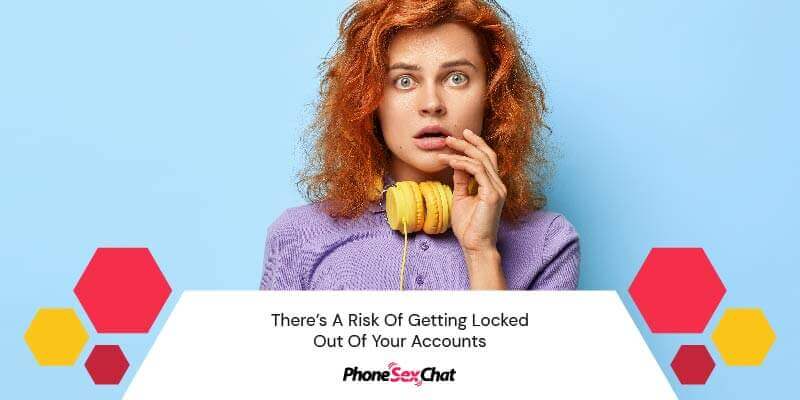 This is perhaps the biggest inconvenience when changing your phone number. Some accounts such as online shopping platforms, social media, online banking, and e-wallets are linked to your phone number. And in any case that you lose your password for some reason, you need your phone number to reset your password or to acquire an authorization code.
Therefore, before making a drastic attempt to change your phone number, make sure to take care of the necessary arrangements in all the accounts linked to your phone number to avoid yourself from getting locked out.
Final Thoughts
If you're planning to change your phone number, make sure to inform all your important contacts such as your family, important friends, boss, and colleagues. You might also want to inform your bank, insurance provider, and other related accounts in advance to avoid any inconveniences.
Keep in mind that your phone number holds a multitude of information that might turn out to be costly if it falls on the wrong people and wrong hands. Thus, it's always best to be on the safe side and to practice responsible digital habits.