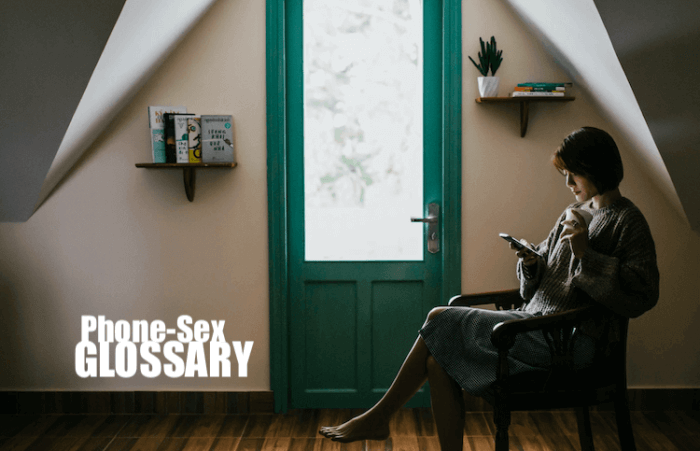 The Glossary of Phone Sex Fanatics
If you're new to phone sex, you might be having trouble understanding some words the phone sex fanatics say on the phone. Have you ever experienced the anxiety when your phone sex partner drops a word or a phrase you haven't ever heard of?
Sure, you might have already figured out by now that French kissing isn't just about two French people kissing, and "eating out" isn't just about grabbing takeout from a restaurant. However, the sex slang vocabulary is growing exponentially that it practically needs its own dictionary. That being said, there are plenty of more explicit terms that you may not be aware of just yet.
For instance, if someone tells you that they're into "snowballing," would you be able to understand what exactly they want?
That is where this article comes in handy. In this article, you'll uncover effective tips to familiarize yourself with the explicit lingo and a glossary of phone sex slang vocabulary.
Are you ready to slay your phone sex sessions like a true pro? Let's dive in.
Note: To get started with phone sex, visit our homepage and browse through all the phone sex numbers with free trials. Browse Phone sex numbers
3 Proven Tips to Familiarize Yourself With the Phone Sex Lingo

If you aren't comfortable saying some explicit words, you may not have luck in phone sex. But no worries, we've put together three effective tips to help you get to know your way around the phone sex vocabulary:
Practice Sex Talk With a Sexting Bot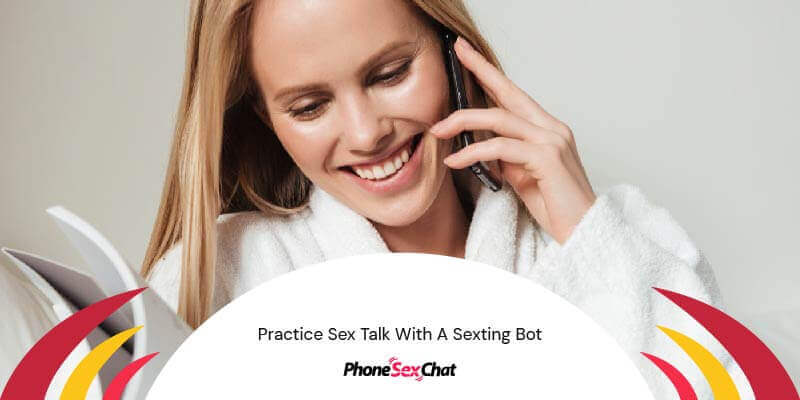 You might be wondering, "What in the world is a sexting bot?"
A sexting bot is as simple as its name suggests, an AI that you can hone your dirty talk skills with. And yes, it exists! Juicebox released a feature called Slutbot, which you can sext with whenever you want to practice your dirty talk skills or just get some horny loving if you're lonely.
If you're ready to start practicing your dirty talk skills, text "slutbot" to 415-650-1395. You'll be prompted to answer some questions about your gender and sexual preferences. Then you're all set to start sexting!
Read Erotica Novels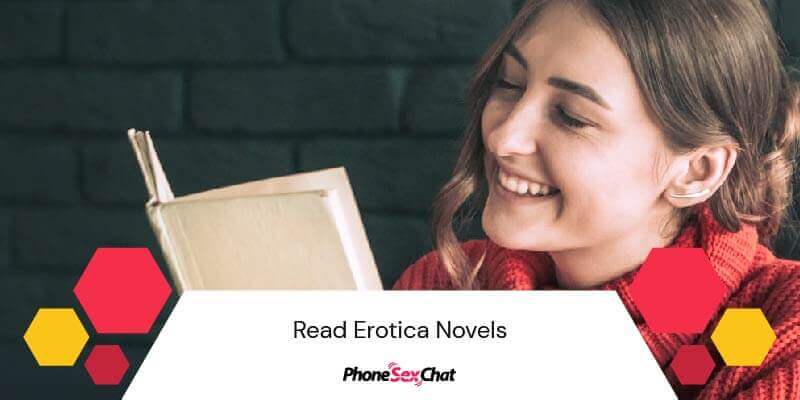 If you like reading, this is definitely an effective way for you to have fun while familiarizing yourself with the dirty talk lingo.
No, I'm not going to recommend you read the overhyped "Fifty Shades Of Grey". You've already probably watched it multiple times. There are several erotica novels out there, some even better than "Fifty Shades Of Grey".
Here are some of the best-reviewed erotica novels:
"The Boss" by Abigail Barnette
"The Club" by A.L. Brooks
"No Limits" by Lori Foster
"Diary of a Submissive" by Sophie Morgan
"The Hacker Series" by Meredith Wild
"To Italy With Love" by Fiona Zedde
You can also opt for shorter, online stories from sites like Sugar Butch Chronicles and Aurore.
Listen to Audio Erotica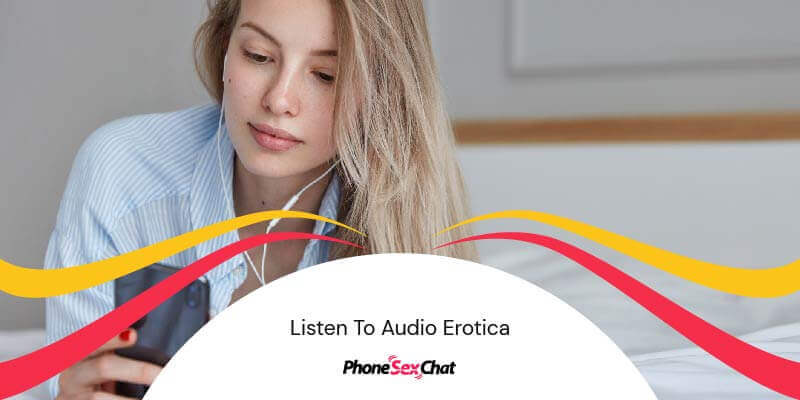 Listening to audio erotica might be the best option for you if you aren't a fan of reading. Perhaps you do like to read, but hearing it will make you appreciate it more.
There are various ways you can improve your dirty talk skills by listening. You can listen to audiobook versions of erotica novels, popular audio erotica websites, and even listen to some porn.
Here are some well-known audio erotica sites and apps:
Dipsea
Quinn
Girl on the Net
Bawdy Storytelling
Glossary of Dirty Talk Vocabulary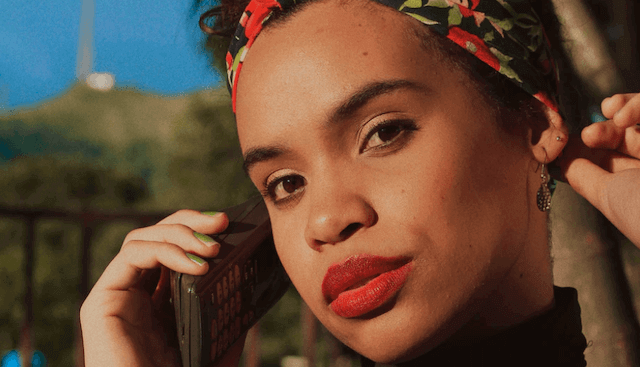 Listed below are the most popular dirty talk lingo most commonly used in erotic phone sex conversations:
Sixty-Nine (69)
A type of sex position where two people simultaneously give each other oral sex. This can be achieved by positioning their bodies with their heads facing each other's genitals, making it look like the number 69.
Anal Sex
A sexual act that involves penetration of the butthole, usually with a penis.
Bareback
The act of having sex without using a condom.
BDSM
An acronym that stands for any of all of the following: bondage and discipline; dominance and submission; and sadism and masochism.
Blowjob
An act of oral sex that is performed on a man. It involves sucking and licking of the penis. It is also referred to as fellatio or "going down on" someone. The female version of this is called cunnilingus.
Blue Balls
A slang term used to describe the pain a man feels in his scrotum caused by prolonged sexual arousal without ejaculation. Blue balls are not dangerous nor do it cause any long-term health damage.
Bulge
The visible outline of a penis seen through someone's pants.
Butt Plug
An anal sex toy shaped like a teardrop designed to be inserted or "plugged" into one's butthole.
Climax
The most intense, or the peak, of any sexual activity where the person who experiences it feels immense sexual satisfaction.
Creampie
A term used to describe an occurrence when the semen visibly drips out of the vagina or the anus after ejaculation during sex.
Cum Shot
A term most commonly used in pornography referring to the moment a man ejaculates on his partner, usually on his partner's face, chest, or any part of the body that is easily seen.
Cunnilingus
An act of oral sex that is performed on a woman. It involves licking the vagina, paying attention specifically to the clitoris. The male version of this is called a blowjob.
Deep Throat
A blowjob technique where the person doing the blowjob puts as much of the penis into their mouth as they can (sometimes the whole penis), which sometimes causes vomiting or gagging.
Edging
The act of delaying orgasm for as long as possible with the purpose of having an ultimately more intense and satisfying orgasm.
Face Sitting
A sexual activity where a man or a woman sits at the top of their partner's face to receive oral sex.
Facial
The act of ejaculating semen onto your partner's face.
Fetish
An unusually strong sexual desire for a specific object, item of clothing, part of the body, etc.
Fingering
A type of sexual activity that is most commonly done during foreplay. It is when someone uses their fingers to stimulate their partner's clitoris, vagina, or anus to bring them to orgasm.
Footjob
Similar to a blowjob, but involves using feet instead of the mouth to rub and stimulate their partner's penis.
Foreplay
Any sexual activity that happens before intercourse, such as making out, humping, oral sex, fingering, handjob, etc.
Golden Shower
A sexual activity that involves urine. This can be achieved by peeing on your partner, in front of your partner, near your partner, or having your partner do any or all of it.
Handjob
Similar to a blowjob and footjob, but instead of using the mouth or the feet, it makes use of hands to rub and stimulate their partner's penis.
Hard
A term used to describe an erected penis.
Hickey
A patch of color discoloration or a bruise caused by sucking the skin (usually on the neck) until small blood vessels burst. This is also referred to as a "love bite".
Kinky
Used to describe a person with strange and unusual sexual behavior or preference.
Masturbation
The act of touching, rubbing, or stimulating your own genitals for pleasure, which can also result in orgasm.
MILF
An acronym that stands for "Mom, I'd Like To Fuck". It is a term most commonly used in roleplaying.
Orgasm
A climax of sexual excitement, usually accompanied by ejaculation or squirting.
Orgy
A term used to describe group sex that involves several partners set in a party-like environment.
Pegging
A sexual act used to describe an occurrence when someone who doesn't have a penis performs anal intercourse on their partner with the aid of a strap-on dildo.
Pussy
Another word for vagina, a woman's genital.
Quickie
A term referring to quick, rushed sex, often done without foreplay.
Rough Sex
A term used to describe aggressive sexual intercourse, which is basically the opposite of "passionate sex" and "making love". Rough sex is enjoyable as long as it is consensual. Be mindful though, the definition of "rough" varies from person to person. So, talk to your partner about how much roughness are they comfortable with before experimenting with rough sex.
Shrimping
The act of sucking on your partner's toes, most commonly performed by someone with a foot fetish.
Snowballing
A sexual act where a man ejaculates into his partner's mouth, then open-mouth kisses his partner, passing the semen back and forth into each other's mouths.
Spooning
A type of intimate foreplay activity when partners lie side-by-side, butt-to-back. The big spoon is the person lying outside, and the small spoon is the one inside.
Squirting
A term used to describe a female ejaculation. It is when fluid comes out of a woman's vagina during orgasm.
Threesome
A term referring to sexual intercourse between three people having sex with each other simultaneously.
Vibrator
A type of sex toy that vibrates. It is most commonly used to stimulate the clitoris, but it can also be inserted into the vagina or anus, depending on its shape, design, and directions for use.
Wet
A term used to describe an aroused vagina.