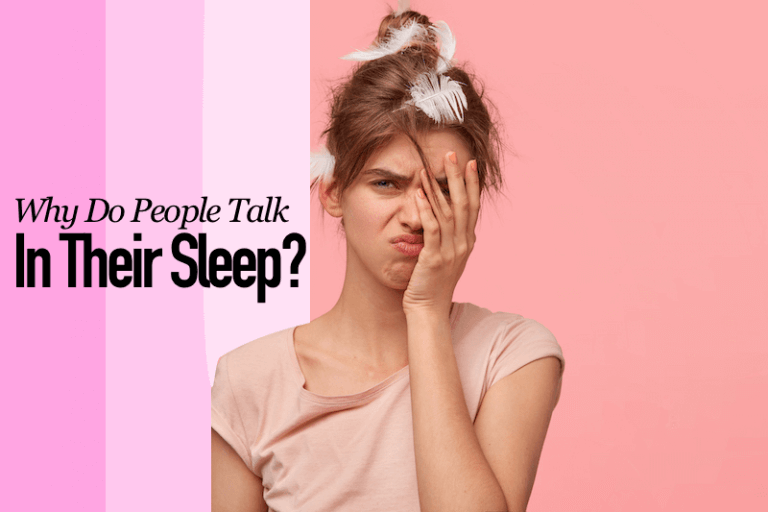 Why Do People Talk in Their Sleep?
Have you ever wondered why some people talk in their sleep? Or perhaps, you have witnessed someone mumbling incomprehensible words while they are asleep. Apparently, it is common for some individuals to experience sleep talking or "somniloquy" at least once during their lifetime.
Recent studies made some clarifications regarding its symptoms and manifestations. However, there is a very limited amount of information about its causes and treatment.
Sleep experts refer to sleep talking as a type of parasomnia or abnormal behavior during the sleep cycle. People who tend to talk in their sleep are not even aware or conscious about their condition.
Most of the time, their episodes of sleep talking involve a series of monologues, dialogues, and total gibberish (sleep sounds that have no actual words). Such episodes are typically described as rare occurrences that are short-term in nature.
Other examples of parasomnias or abnormal sleep behaviors are; sleepwalking, teeth grinding, sleep paralysis, urinating while asleep, and sleep terrors.
So, why do people talk in their sleep? What are the possible reasons for sleep talking? Perhaps you have heard your partner or spouse talking in their sleep, and you start to wonder what or who could possibly be in their dream. Before you entertain doubts and negative thoughts about your partner, find out the probable reasons behind sleep talking.
Despite the lack of extensive and scientific studies regarding this behavior, many experts provide sensible and logical explanations as to why these things happen. Let's find out the reasons why some people talk while they are asleep.
1. Emotional Stress, Depression, and Anxiety.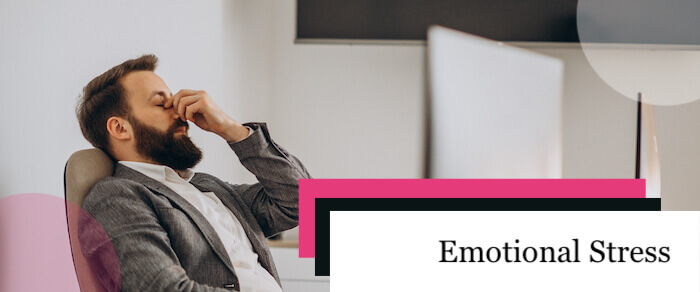 Sleep talking could be closely associated with one's mental health. A person who is suffering from a psychological disorder is more likely to have episodes of sleep talking than a normal or relaxed individual.
One explanation is that most people who are going through emotional distress such as depression and anxiety are sleep-deprived. Most of the time, they experience difficulty getting quality rest and complete hours of sleep.
Individuals going through a roller-coaster of emotions due to several factors tend to over-think before falling asleep. Some of their thoughts could manifest through sleep talking, which usually involves mumbling words or phrases that don't make sense and random monologues.
2. Mental and Physical Exhaustion.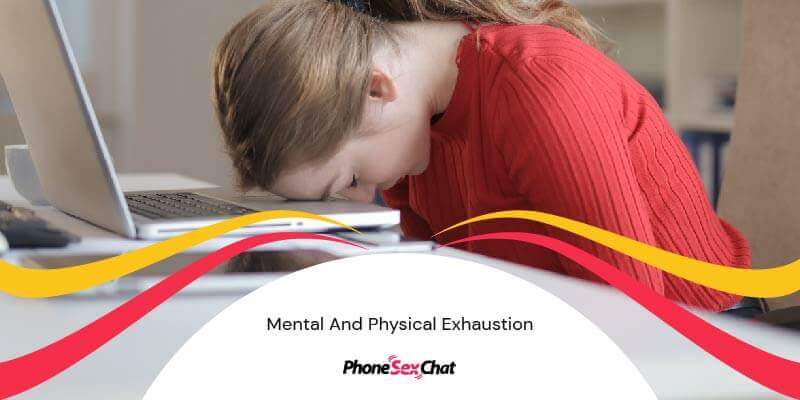 Most individuals who have tiring and stressful jobs with long hours of work and those with irregular sleep patterns are more likely to talk while they are asleep. The reason could be because their brain stays active even in their state of unconsciousness. Furthermore, the mental and physical exhaustion may be disrupting their brain's ability to rest and shut down during the sleep cycle. It is also possible that their subconscious mind stays awake.
Some people trying to find a solution to a pressing problem may also talk while they are asleep. The reason could be because their brain works overtime due to the chemical imbalance brought about by mental exhaustion.
Individuals that are mentally exhausted due to failure in their relationship, complicated divorce proceedings, rejection, and job termination are likewise prone to sleeping disorders. The disruptions in their sleep cycle coupled with mental fatigue may lead to sleep talking without them even realizing it.
3. Alcohol and Drug Abuse.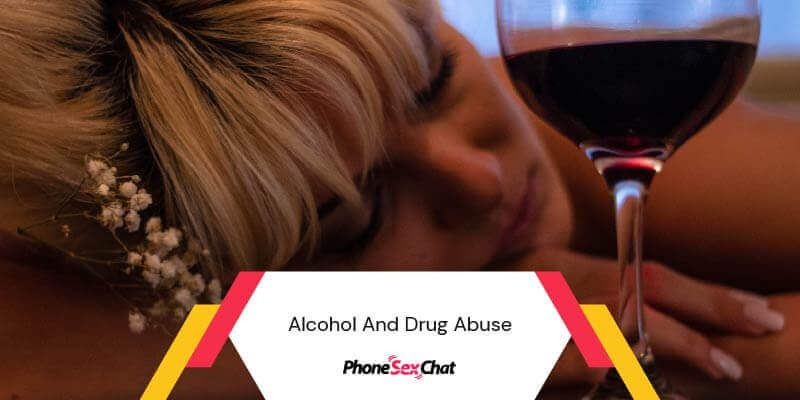 Certain addictions can severely disrupt the body's natural ability to achieve quality sleep and rest. The most common is alcohol addiction and drug abuse. These substances can impair our bodies' chemical balance, which may lead to sleep deprivation, irregular sleeping patterns, constant fatigue, and irrationality. Most individuals suffering from the consequences of these unhealthy vices talk in their sleep and experience nightmares.
Science proves that alcohol and drugs have a negative impact on the brain. Their side effects are neurologic, which seriously affects the brain's ability to function normally. This explains why most people that suffer from drug addiction have difficulty processing their thoughts and emotions.
They also find it challenging to make rational decisions and are often irritable. These behaviors result from the chemical imbalance within the brain, which could manifest even during the sleep cycle through bouts of sleep talking.
4. Medications.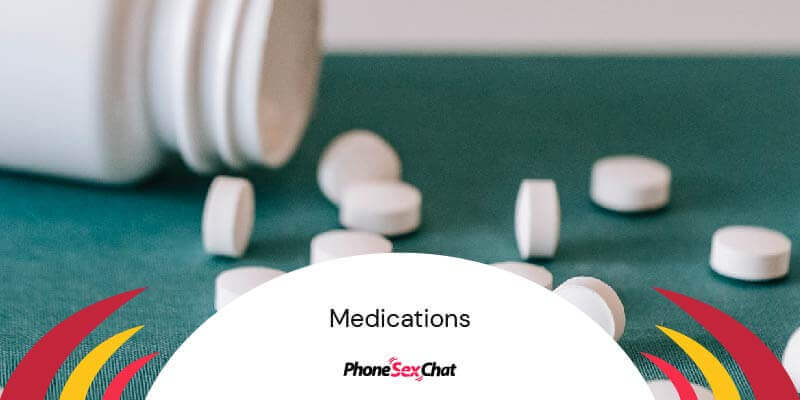 Some medications can cause a person to talk while asleep. Examples of these medications are antidepressants, antihistamines (anti-allergy), decongestants, muscle relaxants, and sedatives. These medications' side effects vary from person to person, which is why some may experience episodes of sleep talking while others may not.
Still, it is worth noting that people respond to medications differently, which could be why the random sleep talks. For instance, taking sedatives may cause confusion and drowsiness, making a person seem quite lethargic and sluggish.
Therefore, the person may not be sleep talking but is simply drowsy and in a state of confusion. In this case, it helps to become fully aware of the person's condition before arriving at a conclusion that he/she is asleep and talking at the same time.
5. High Fever.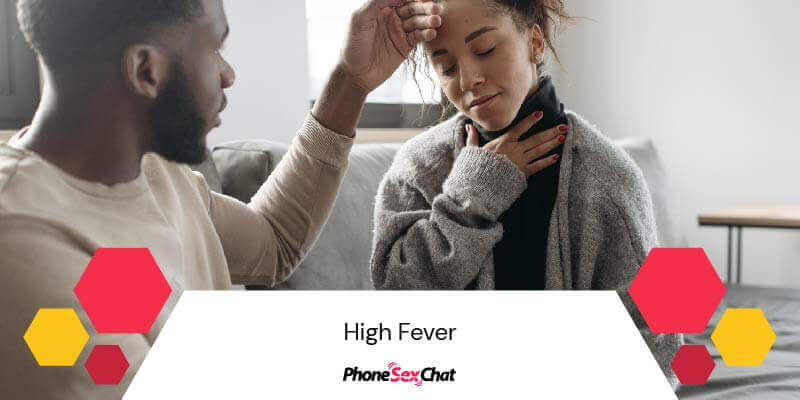 Sleep talking is more common among children than adults. About 50% of children talk in their sleep, while only 5% of adults have similar bouts. However, in a feverish state, the probability of talking while asleep may become just as common among adults. The prevalence is also equal between men and women.
If your partner suddenly talks, mumbles, groans, or moans while asleep, and this has never happened before, check his/her temperature. Sleep talking happens frequently when a person has a high temperature.
The reasons are unclear, although the rise in body temperature itself may cause restlessness, disturbance in the state of mind, and deliriousness, which manifest as the incoherence of thought and speech.
6. Overstimulation of the Brain.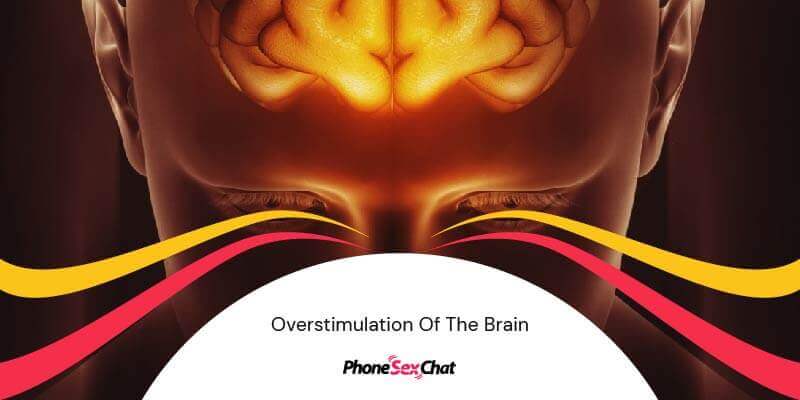 Sleep talking may be caused by overstimulation of the brain right before retiring to bed. Several factors may be attributed to this, including excessive use of gadgets, technology, and caffeine. There are no definitive studies that prove this claim. However, some experts believe that the nervous system's overstimulation at bedtime may cause unnecessary brain activity while a person is asleep.
For people who are perfectionists and tend to go through the specific details of their day before falling into a peaceful slumber, sleep talking may also occur. The things that occupy their mind may result in random monologues while they are asleep, although they come out as mumbles, moans, or incomprehensible sounds.
7. Previous Trauma or Post-Traumatic Stress Disorder (PTSD).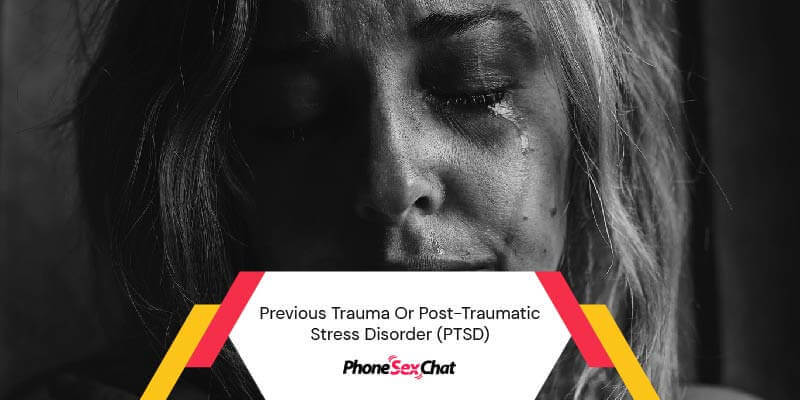 Those who have been previously exposed to traumatic events, violence, and life-threatening situations may suffer from various parasomnias, including sleep talking.
This may be attributed to the nightmares (or night terrors) that often go hand-in-hand with post-traumatic stress disorder. In such cases, the person suffering from this condition requires psychological counseling and therapy to overcome the condition.
If you encounter somebody who talks anxiously in their sleep and shouts or cries at any point, it is important to talk to this person. It is unhealthy for anyone to suffer from sleep disturbances due to past traumas and fears.
Aside from the distressing and long-term effects, the condition may also give rise to more serious mental illnesses that can severely affect the person's quality of life. Medical intervention becomes highly necessary if sleep talking gets in the way of healthy sleep and rest.
8. Chronic "Sleep Talking" Disorder.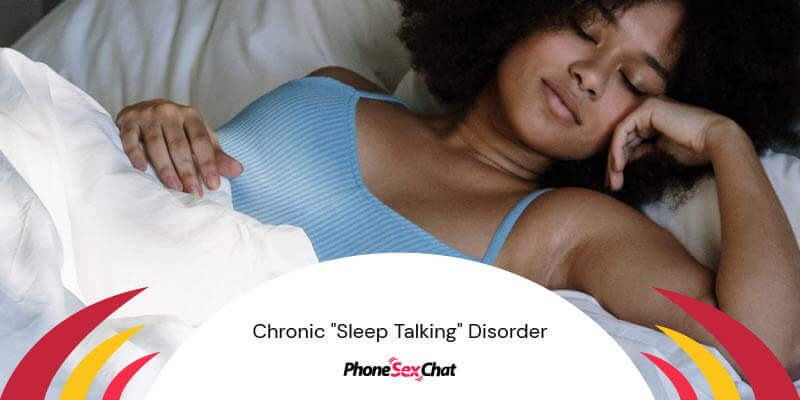 For most people, sleep talking is something that occurs on a short-term basis. It is usually resolved by practicing a healthy lifestyle and through sleep modification. However, for some individuals, sleep talking could last for a year or longer. Health experts refer to this as chronic sleep talking, which is a condition that is characterized by frequent episodes of sleep talks.
Chronic sleep talking is rare, and the person involved is frequently not aware of the condition. Therefore, the sleeping partner can provide evidence of the sleep talks by recording the occurrences and taking notes of their frequency.
Sleep talking occurs at any stage while a person is asleep. In stages 1 and 2, a person sleep talks on his/her own and seems to be having a conversation, except that he/she is the only one speaking. In stages 3 and 4, the sleep talks sound more like complete gibberish or nonsense. All four stages may be apparent for anyone who has a chronic sleep talking disorder.
9. Existence of Other Forms of Parasomnias.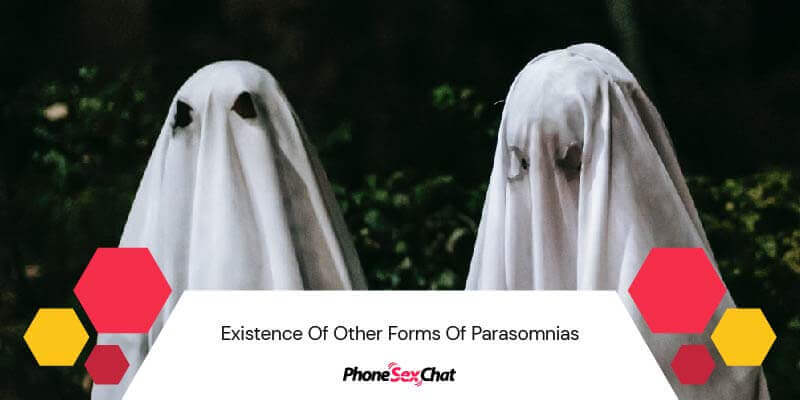 Sleep talking may also happen due to other forms of parasomnias or sleep disorders such as sleepwalking, confusion, and night terrors. It may also have something to do with other common sleep disorders. Examples of these are REM sleep behavior disorder, restless legs syndrome, and sleep apnea.
Obstructive sleep apnea, a fairly common condition, also causes a person to talk and produce sounds while sleeping. People with this sleep disorder typically moan, talk, sigh deeply, and snore loudly while sleeping. The most common presentation of the disorder is brief pauses in breathing while asleep.
The existence of other forms of parasomnias in combination with sleep talking can disrupt the normal sleeping pattern. It may cause poor sleep quality, restlessness, irritability, and lack of energy throughout the day.
10. Underlying Medical Condition or Mental Illness.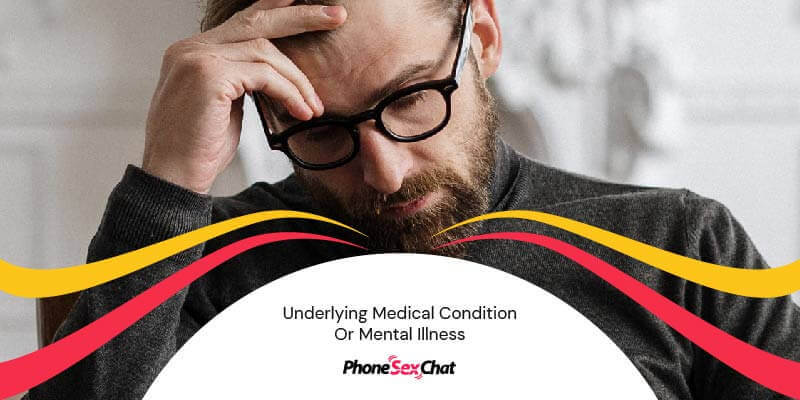 According to health experts, sleep talking that starts after the age of 25 may be a sign of an underlying medical condition or mental illness. Although the probability is low and the instances are rare, it is undeniable that sleep talking is not a part of the normal sleeping pattern in an otherwise healthy individual.
This makes it quite a bit of a concern for anyone who starts developing it at a later stage in life.
Although factors such as a busy lifestyle, stressful career, irregular sleeping schedule, and unhealthy vices affect sleep quality, it is unlikely for a person to develop any form of parasomnia without a prior history. Moreover, the prevalence of sleep talking among adults is only 5%, and most of them are short-term.
If you suspect an underlying condition behind sleep talking (whether it's you or another person), it is important to consult a healthcare specialist or sleep therapist right away for proper medical intervention.
Studies prove that some types of seizures happen when a person is asleep and are therefore considered as parasomnias that are neurologic in nature.
In such cases, a thorough neurologic evaluation that includes EEG and sleep study is necessary to rule out any medical condition and come up with an accurate diagnosis.
11. Sleep Talking May Occur Without a Reason.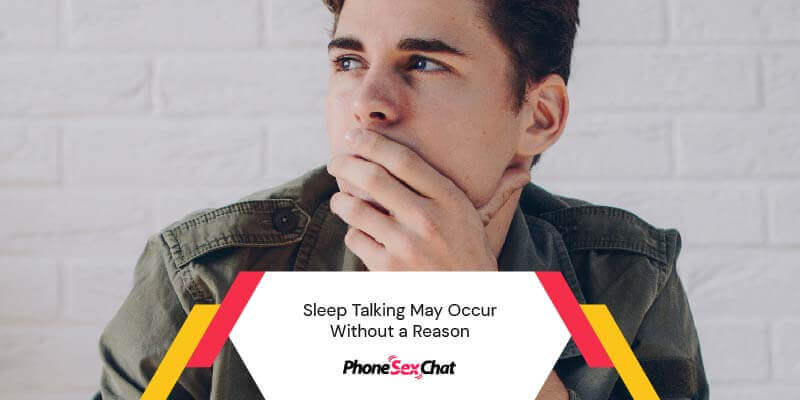 Since sleep talking happens during the brief overlapping states of consciousness, the duration lasts for only around one or two seconds.
According to sleep psychologist Arthur Arkin, people who have sudden vocal outbursts while sleeping and have bouts of "sleep talk" usually fall back to deep sleep almost immediately. This implies that sleep talking only happens momentarily and could happen randomly with no meaning at all.
Rare examples and recordings of sleep talking that involve hundreds of words were examined by the experts. However, they are mostly gibberish. In fact, even some comprehensible words that seem like a confession or testimony are not acceptable and cannot be useful. The National Sleep Foundation also states that science and law consider sleep talking as irrelevant and inaccurate products of the mind.
They are not caused by rational thinking; therefore, they are not acceptable in court and don't count as evidence.
Sleep talking may occur for no reason at all. Even if you listen to your partner all night as he/she sleep talks in an attempt to find out what's in their dream, nothing will make sense out of it.
Conclusion
Wondering about why people talk in their sleep can be worrisome, especially if you happen to be one of them. It's scary to say something that you don't meanwhile you are asleep. However, it helps to know that even though you might utter several words or phrases that seem implicative and denouncing, they are not according to your consciousness and reality.
For instance, you hear your significant other saying, "I'm leaving you, I don't love you anymore" while he/she is asleep, it's easy to assume that they are talking to you in their dream.
In reality, it could not mean anything at all, and perhaps, he/she is talking to a non-existent creature – or even against a wall. Still, if the episodes of sleep talking are becoming more frequent, disruptive, and bothersome, consider seeking some medical advice.