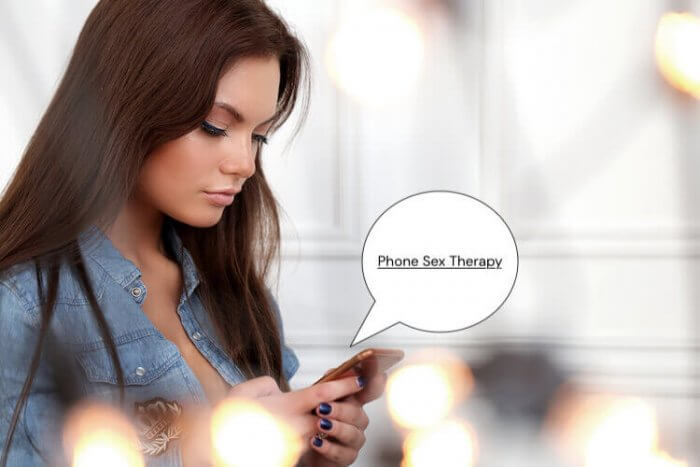 What Is Phone Sex Therapy, Benefits and How It Works
Phone Sex Therapy is a treatment approach that is suitably designed for individuals that are dealing with physical, emotional, or psychological health issues that affect their sex lives. People suffering from sexual addiction, premature ejaculation, erectile dysfunction, and other conditions that interrupt their sexual activities also seek help through phone sex therapy.
The sessions are generally conducted by phone or video call and are meant to be anonymous and confidential.
This makes Phone Sex Therapy a broad concept that involves counseling and therapeutic techniques that help men and women overcome whatever sexual challenges they might have.
Note: If you're looking to get started with phone sex, don't forget to visit our homepage and check all phone sex numbers with free trials available.Check all phone sex numbers
The Basic Types of Phone Sex Therapy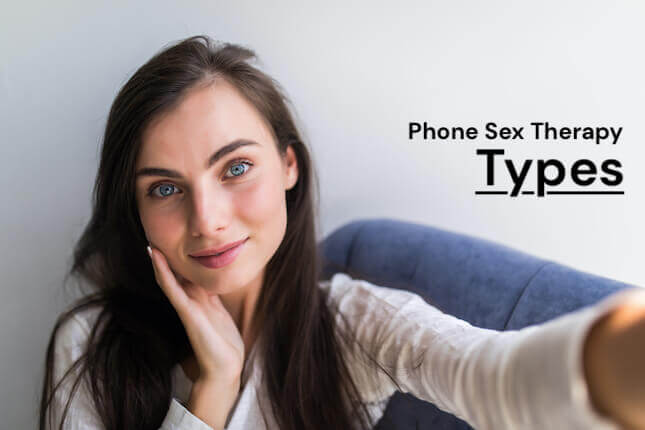 There are basically two types of Phone Sex Therapy that you can consider depending on your sexual concerns. These are Tele-Consultation with a Clinical Sexologist and Talk Therapy with a Phone Sex Therapist. Both aim to help individuals that are facing problems and difficulties with their sex lives. Let's dig deeper into each one of them.
Tele-Consultation With a Clinical Sexologist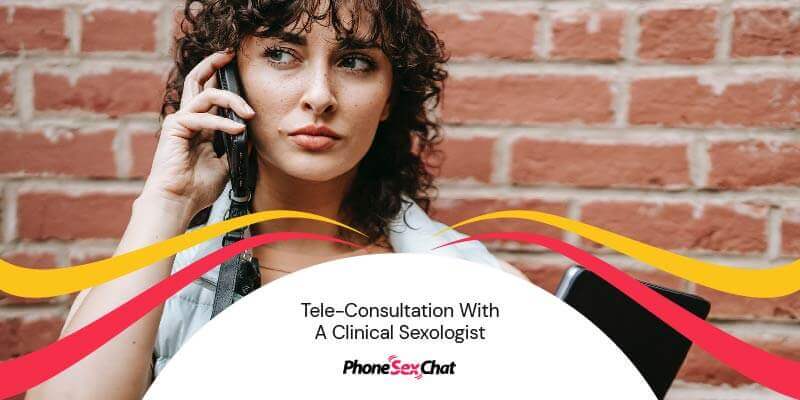 This clinical approach is usually made privately via phone call or video call (Skype). It involves the client, either an individual or a couple, and a Clinical Sexologist, a medical professional specializing in sexual health and relationships.
The treatment session includes counseling to enable the patient/s to understand and accept their sexuality and sexual needs. It is similar to marriage therapy, but it focuses more on the aspects that fall under sex, reproductive health, and emotional intimacy.
The goal of the Tele-Consultation is to enable the patients to draw out a positive outlook on sex in order for them to achieve their sexual goals. The Sexologist takes into account the physical, psychological, biological, and sociologic factors that contribute to the problem to gain a better understanding of how to overcome it effectively. The goal is to expand the patient's sexual comfort zones more positively.
Patients suffering from sexual addiction, bizarre sexual fetishes, erectile dysfunction, and premature ejaculation can all benefit from this type of Phone Sex Therapy.
The Tele-Consultation and therapy sessions are always off the record to ensure privacy and convenience for the patients. Moreover, patients have the option not to reveal their real names and identities to ensure confidentiality. The sessions usually happen by schedule or by appointment basis.
Talk Therapy With a Phone Sex Therapist
For people who have questions about sex as well as those who have sexual fantasies and fetishes that they want to understand, they can talk in private with a Phone Sex Therapist. Since 1991, phone sex therapists have been helping individuals come into terms with the desires that they've been longing to unleash.
The topic of sexuality, erotic desires, dirty fantasies, and sexual challenges are often well-considered by other people as taboo. However, Phone Sex Therapists offer an effective and therapeutic way to deal with such issues through various treatment approaches via phone consultation and includes exercises, coping techniques, and open communication.
Individuals who want to achieve their sexual goals and want to become better lovers may also call phone sex therapists for a private session. In terms of benefits, sex coaches and therapists can help men overcome their insecurities when it comes to sex, achieve a better erection, boost their sex drive, and fully satisfy their partners in bed.
Women can likewise benefit from Talk Therapy with a Phone Sex Therapist, especially those dealing with sexual problems related to hormonal issues, menopause, lack of libido or reduced sex drive, and inability to achieve orgasm.
The sessions usually consist of coaching, counseling, and talk therapy to enable various callers to let go of their inhibitions and openly share their sexual concerns. Through Phone Sex Therapy, the callers can learn new techniques that can amplify their sexual experience through mind conditioning and exploration of their sexual wants and needs.
Benefits of Phone Sex Therapy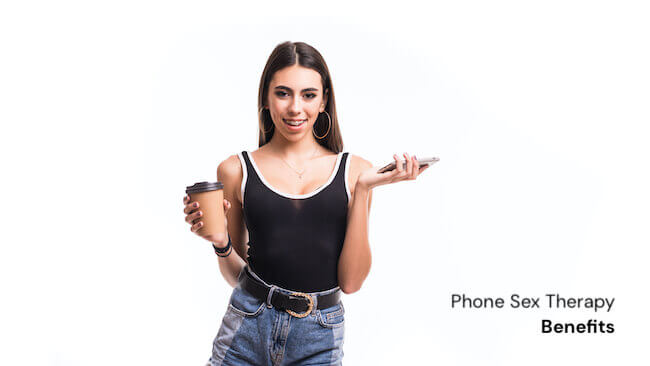 If you need a safe place where you can discuss your sexual issues, challenges, and fantasies, it's about time that you learn about Phone Sex Therapy. For starters, Phone Sex Therapy does not just pertain to getting off when you need to.
It is a form of health and wellness therapy wherein you are free to discuss and explore your most intimate thoughts about sex without judgment, no matter how bizarre and perverse they might be for others.
So what's in it for you once you start revealing your bedroom secrets? The following are the benefits of Phone Sex Therapy;
1. Enables Clients to Achieve Their Sexual Goals.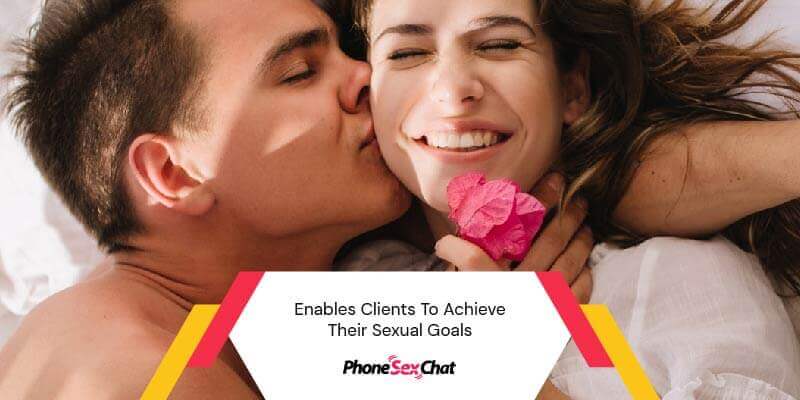 Phone Sex Therapy can help clients/patients formulate their own short-term goals and long-term goals to improve their sex lives. This is by way of identifying where they want to be once they complete their sessions.
Examples of these goals are;
To gain more confidence in sex.
To overcome problems like premature ejaculation and inability to sustain an erection.
To find effective means to overcome stress and anxiety that interferes with sex life.
To increase libido, sex drive, and sexual stamina.
To come into terms with their sexual fetish and resolve sexual addiction.
2. Helps Clients Understand Their Condition.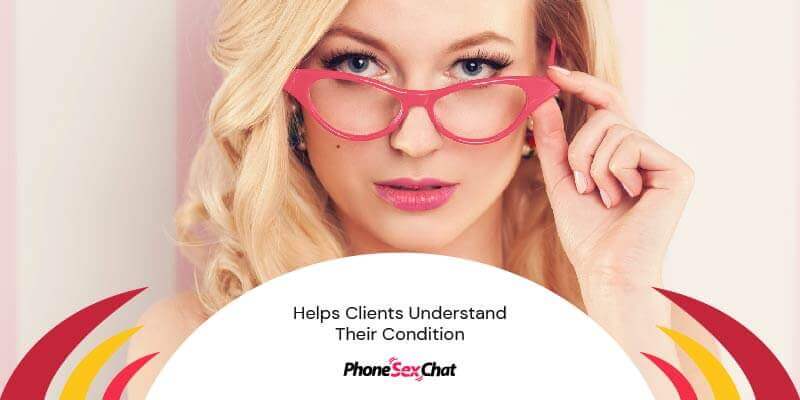 Sex psychotherapists and phone sex experts can offer ways to help clients understand their condition more. The key to resolving various health and wellness issues is by understanding the root cause of the problem. And in most cases, being in a state of denial prevents a patient from overcoming problems concerning sex.
Phone sex therapy through counseling and coaching can help clients recognize the importance of acknowledging their condition and dealing with it head-on. By doing so, they can come up with techniques and strategies that would help them achieve a healthier and happier sex life.
3. Encourages Clients to Communicate Their Desires.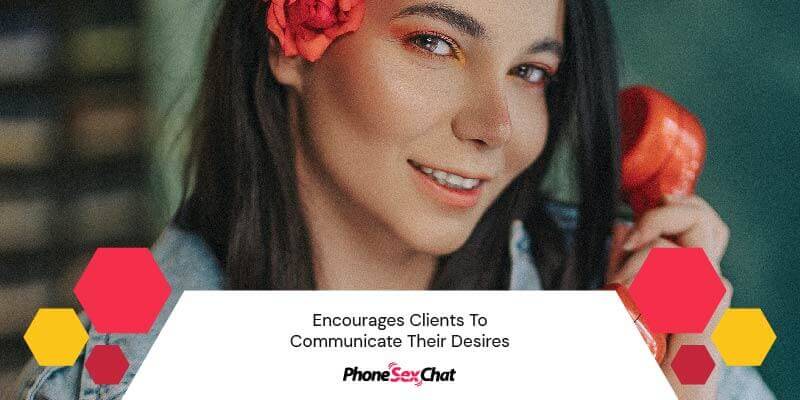 Private talk therapy sessions and phone sex therapy encourage clients to communicate their sexual desires, fantasies, and the factors that affect their sexual performance.
Moreover, being anonymous allows most clients to talk freely and confidently about the things that bother them when it comes to sex. And this results in successful therapy sessions that yield positive end results.
4. Provides Emotional and Psychological Support.
Many factors prevent people from enjoying sex. Some of these are stress, post-traumatic stress disorder (PTSD), pre-existing illness, previous surgery, insecurity, and lack of sex drive. Sadly, these conditions are difficult to overcome in the absence of a strong support system.
In most cases, the lack of sufficient knowledge and information is what hinders a person from seeking help. The good news is that most of these cases are treatable.
Phone Sex Therapy is a healthy and straightforward way to deal with this situation. For most patients, supportive counseling significantly helps in combination with other exercises, techniques, and assistive sex aides.
5. Provides Expert Advice and Sex Coaching.
Couples that are going through challenges in their sexual relationship can seek the help and advice of a Sexologist. Sex experts use various therapeutic techniques such as client interviews, fantasy role play, and fetish exploration to enable couples to get creative in the bedroom.
Additionally, professionals in the field of sexual health can offer methods on how to effectively locate and stimulate erogenous zones in the body like the G-spot (in women) and P-spot (in men) during foreplay.
Other coaching methods include ways to build sexual confidence, guided masturbation techniques, submissive and dominant bondage play, erotic hypnosis, and various sex devices.
Does Phone Sex Therapy Involve Phone Sex?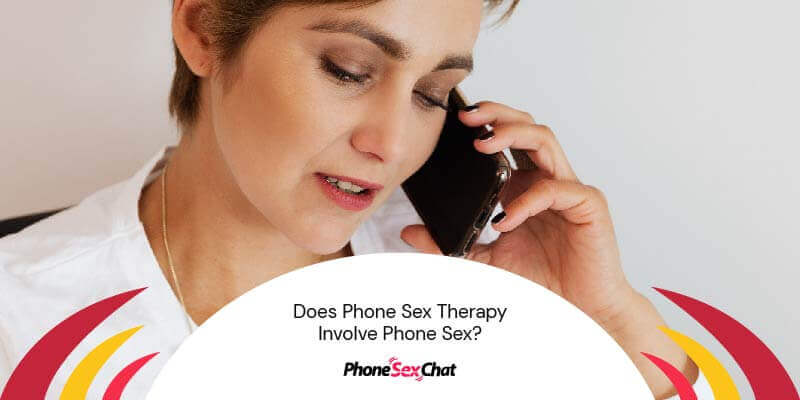 The answer is both "yes" and "no". Some forms of Phone Sex Therapy involve phone sex, but some do not. This usually depends on who's facilitating the therapy and the procedures that are involved in the session.
However, clients are usually given the go-signal to explore their sexuality any way they want, and that includes engaging in phone sex to learn how to express their physical wants and needs verbally.
Some approaches incorporate phone sex to enable the client to figure out how healthy sex feels and educate them about how they can achieve orgasm on their own or with their partner.
Guided masturbation and sex coaching are the most basic phone sex therapy elements, especially among couples who want to learn how to communicate about sex openly. These exercises help eliminate performance anxiety and enable couples to discover what works for them, what doesn't work, and how to express what they want.
Through these various treatment approaches, couples learn how to prioritize intimacy, romance, and connection in their relationship no matter how busy life gets for them.
How Phone Sex Therapy Works Among Couples and Individuals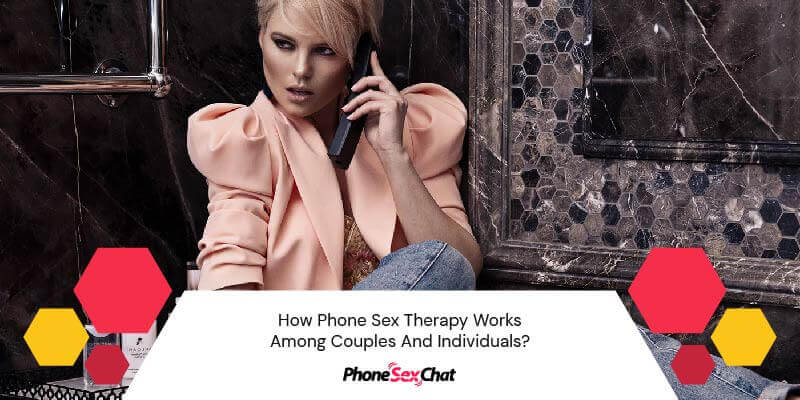 Phone Sex Therapy is not just all about discussing and understanding your sexual problems, sex addictions, fetishes, and erotic fantasies. It's also about coming into terms with your sexuality and achieving a healthier and more satisfying sex life. And it gives you the benefit of hanging up feeling happier and more confident, knowing that you are not alone in your sexual ordeal.
In conclusion, calling a phone sex counselor or sex expert allows you to have a private outlet where it's completely safe to explore whatever hidden sexual impulses you might have. And regardless if you choose a clinical sexologist or a phone sex therapist, it is totally healthy and legal to discuss or explore the sexual urges and concerns that tend to keep you up all night.